Tremors 2: Aftershocks (1996) – Film Review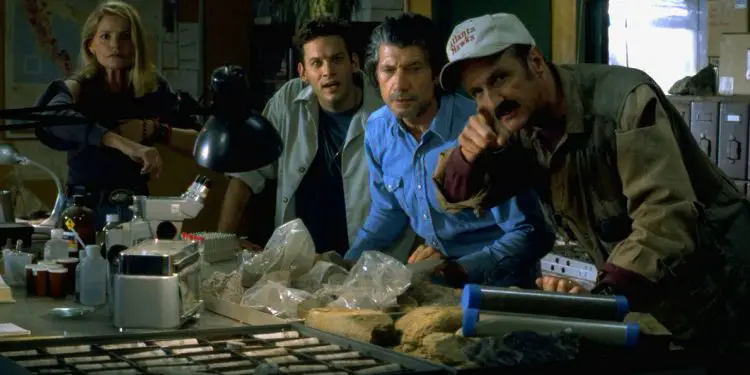 Director: S.S. Wilson
Cast: Fred Ward, Chris Gartin, Helen Shaver
Certificate: 12
By Sarah Morgan
The graboids are back, and they're taking no prisoners!
Earl Bassett thought he'd seen the back of the flesh-eating monster worms, but he's about to face his worst nightmare once again in the first direct-to-video sequel to the 1990 original.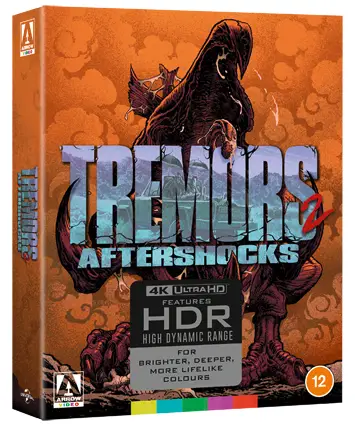 However, he's going to have to battle them without his ol' partner Val, who's now settled down and got married. Actually, the guy who played Val, Kevin Bacon, probably got a more lucrative offer. At least Fred Ward was tempted back to play Earl.
"Shocking"
When we meet him again, the crusty campaigner is struggling to make ends meet as an ostrich farmer, which explains why, when asked to tackle the graboids again, he agrees – a Mexican oil refinery executive wants the creatures to be destroyed before they bring down his lucrative business, so he's willing to pay top dollar to get the job done.
Joining Earl on his mission are his No 1 fan, plucky if slightly irritating cab driver Grady Hoover (Christopher Gartin), and Burt Gummer. You may remember the latter from the first movie; he's a firearms obsessive played by Michael Gross. Burt may not be the kind of guy you're ever going to share your deepest, most heartfelt thoughts with. But he's certainly handy in a crisis.
However, even Burt's impressive arsenal of bombs, missiles and machine guns may not be enough to blast the graboids off the face of the Earth this time – scientist Dr Kate Reilly (Helen Shaver) discovers some shocking facts about the creatures that mean the gang is going to need brains as well as brawn if they're to get the better of their enemy.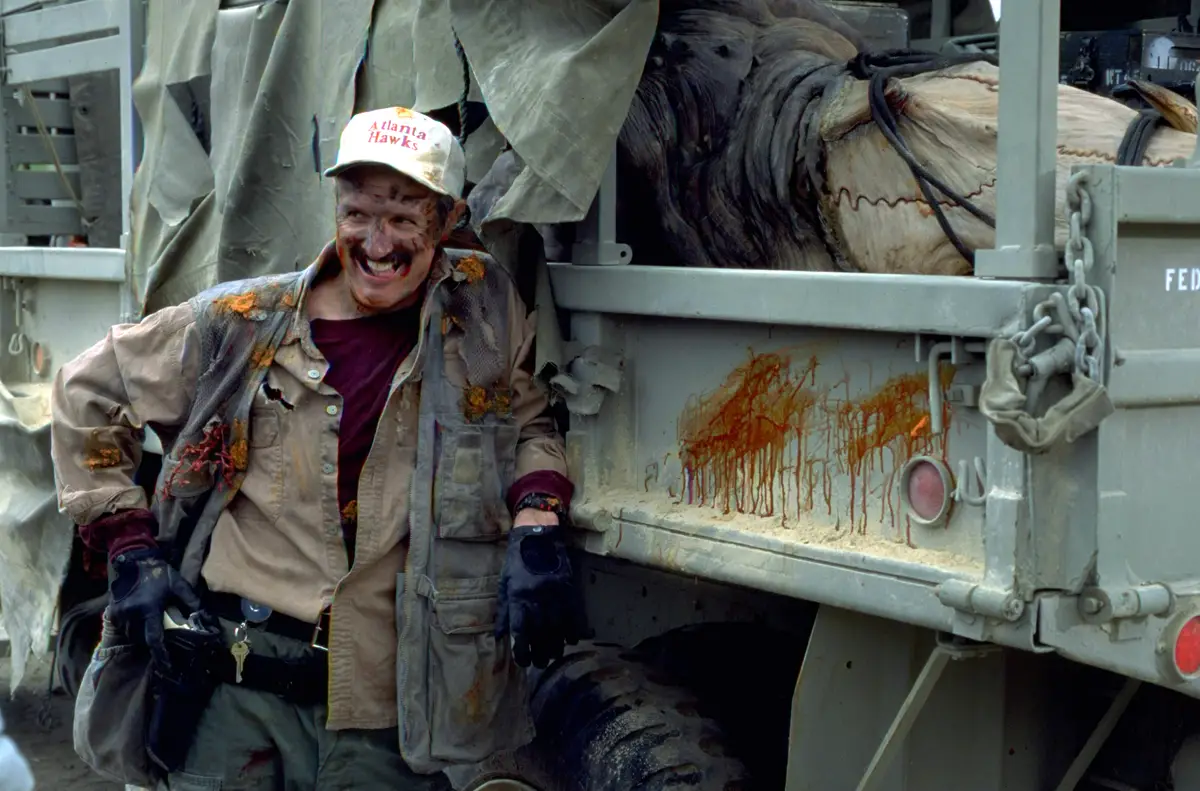 "Inventive"
Although it's a shame Bacon isn't in the movie, Tremors 2 is a whole lot of fun. Due to its direct-to-video nature, you imagine the budget was much lower than that of its predecessor. And yet, the special effects are still impressive.
The screenplay, by Brent Maddock and director SS Wilson (who also worked on the first film), is packed with inventive moments and great lines. And the action comes so thick and fast, there's no time to consider whether any of it really makes any sense or not.
So, if you're looking for a thrill-a-minute adventure with laughs aplenty, Tremors 2 should fit the bill.
Blu-ray Limited Edition contents:


New 4K restoration from the original negative by Arrow Films, approved by director S.S. Wilson
High Definition Blu-ray (1080p) presentation
Original lossless 2.0 and 4.0 surround audio
Optional English subtitles for the deaf and hard-of-hearing
Brand new feature commentary by director/co-writer S.S. Wilson and co-producer Nancy Roberts
Brand new feature commentary by Jonathan Melville, author of Seeking Perfection: The Unofficial Guide to Tremors
Graboid Go Boom, a newly filmed interview with special effects designer Peter Chesney
Critical Need-to-Know Information, a newly filmed interview with CG supervisor Phil Tippett
The Making of Tremors 2, an on-set featurette with the cast and crew
Outtakes
Trailers for Tremors and Tremors 2: Aftershocks
Image gallery
Illustrated perfect bound booklet featuring new writing by Jonathan Melville on the Tremors 2 scripts that never got made, and Dave Wain & Matty Budrewicz on the history of Universal's DTV sequel division
Double-sided fold-out poster featuring original and newly commissioned artwork by Matt Frank
Small fold-out poster featuring new Shrieker X-ray art by Matt Frank
Limited Edition packaging featuring original and newly commissioned artwork by Matt Frank
Tremors 2: Aftershocks is released on Blu-ray by Arrow