The Revenger: An Unromantic Comedy (2019) – Film Review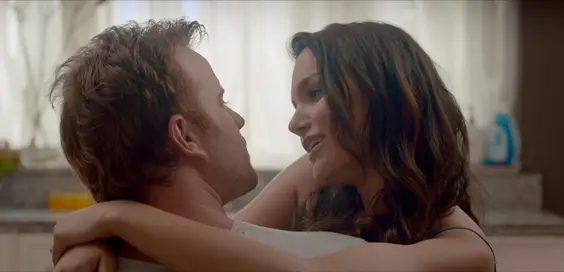 Director: Mark Murphy
Cast: Robert Kazinsky, Samantha Barks, Tony Way
Certificate: 15
by Roger Crow
Comedies are like soufflés. You might have the best butter, sugar and eggs, but there's something in the cooking that leads to the confection either being light and fluffy or collapsed like a deflated balloon. Not enough sugar or sweetness and it obviously ends up bitter. Too much and it becomes hard to swallow. Too many eggs and half can end up on the cast's face.
Thankfully writer/director Mark Murphy, who made Howden and Bubwith-shot chiller Awaiting, has scored a bull's eye with his new movie The Revenger: An Unromantic Comedy.
It's another feather in the cap of local film outfit Goldfinch Entertainment (formerly GSP Studios), Yorkshire-based film producer Alan Latham and fellow producer Eric Woollard-White.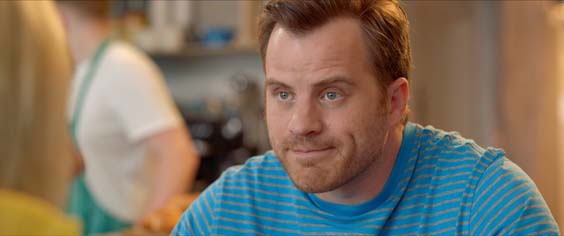 "Comedic snapback is perfect"
The Revenger is due for release later in 2018, but I was given a sneak peek at the tale of one man, his scheming bride-to-be and the characters who orbit around them.
Now I won't give too much away, but the skill of the movie is pushing certain characters to breaking point, and just when you start to lose sympathy with a key protagonist, the plot changes course.
"If it bends it's funny, if it breaks it's not," is a good comedic rule of thumb that always stands up, and The Revenger bends just enough to ensure the comedic snapback is perfect. (No, that's not a funny baseball cap).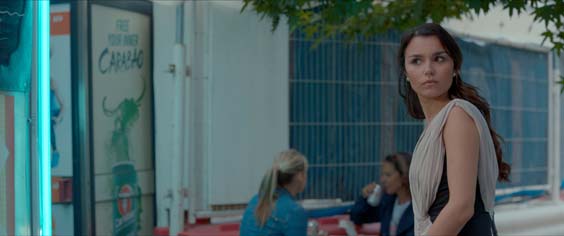 "Irresistible"
It helps that the casting is wonderful. Robert Kazinsky (Pacific Rim/Warcraft) is spot on as Mark, the lovelorn hero, while Tony Way (Edge of Tomorrow) is excellent as his best mate, Tim.
Some actors have funny bones, and Way is one of them. His face has the comedic appeal of a clown car's airbag. He's in danger of stealing the show if it weren't for Samantha Barks's Connie, the axle on which part of the vehicle rests. Her mix of sex appeal and comic timing is irresistible, especially during a scene reminiscent of Carry On Camping.
But despite her character being capable of horrible things, one tear-streaked scene in a car can also break your heart. If there was any doubt after Les Misérables that a major talent had arrived, this should prove the naysayers wrong.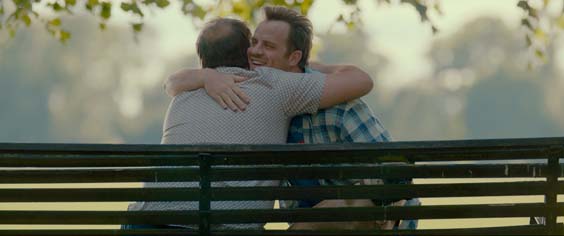 "Witty, snappy"
The film also has a dash of Wedding Crashers, and while some will be reminded of Four Weddings and a Funeral, not least because of the presence of Anna 'Duckface' Chancellor at her outrageous best, it also feels like a comedy from centuries ago. Amorous in-laws and a sidekick will leave many howling while others watch through latticed fingers.
Solid support comes from Ivan Kaye (Vikings), Rachel Hurd-Wood (Peter Pan) and Edward Speleers (Downton Abbey).
In short, The Revenger is a witty, snappy, stylish comedy which deserves to do well here and overseas.
There are now two major British weddings to watch in 2018, and as we wait for the royal one, here's a four-word review of a fun, fictional diversion that's crucial, given the title: I laughed. A lot.
8/10