The Guest (2014) – Film Review
Director: Adam Wingard
Cast: Dan Stevens, Maika Monroe, Leland Orser
Certificate: 15
By Roger Crow
Remember Layer Cake, the movie which persuaded nearly everyone that Daniel Craig was worthy of playing 007? Well a few years ago The Guest did the same thing for Dan Stevens. But it's obviously still up in the air as every actor of a certain age seems in the running.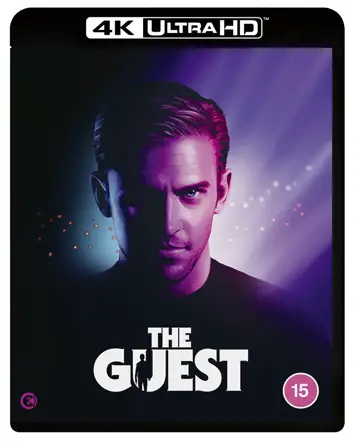 I'd hardly watched Downton Abbey, which turned Stevens into a star, but I still recall being blown away by director Adam Wingard's glorious B-movie years after that first viewing.
"Charismatic"
Dan plays David, a shady ex US soldier who rocks up at the home of the grieving Peterson family. Mom and dad's son perished in combat, and David was allegedly with him when he died.
Within minutes David has got his feet under the family table and everyone is eating out of the palm of his hand. He sorts out the bullies tormenting the clan's son and wins over his sister Anna, and her friends at a party like some hunk from a Diet Coke advert.
Naturally David eventually raises suspicions, and when the cat is inevitably let out of the bag, things take a sharp-left hand turn.
Leland Orser, one of Hollywood's most reliable character actors in films like Seven and Alien Resurrection, does a good job as the dad who tries to keep things together, while Maika Monroe is perfect as Anna. Brendan Meyer also gives a good turn as Adam, the son who naturally is affected by David's influence.
The eighties-style synth score is reminiscent of classics by Tangerine Dream, and at a lean 100 minutes, there's no yawnsome moments.
A shame it makes a major mis-step at the 73-minute mark, and the Matrix-style gun porn is not big or clever. So it's two thirds charismatic anti-hero and one third psycho killer on a rampage, but even on a second viewing it still stands up. Oh, and did I mention Dan Stevens is absolutely phenomenal throughout? Oh, I did.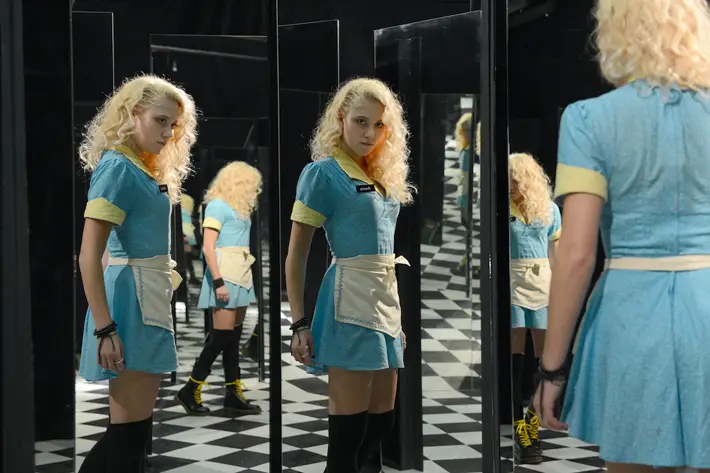 "Bursting with extras"
The 4K UHD version looks and sounds great, though it's fitting that the movie has a graininess like a 1980s VHS rental tape.
It's also bursting with extras, so if you want to know how things were put together, such as The Uninvited Guest, a great interview with Stevens, then that will fill in a few blanks.
There's also a Skype-style featurette on the excellent score (and yes, the composer was unsurprisingly influenced by Tangerine Dream and the movies of John Carpenter). That does go on a bit, so you may want to skip to other goodies.
Wingard went on to make epic blockbuster Godzilla vs Kong, and is now one of Hollywood's hottest properties. The 007 team could do worse than consider him for their rebooted franchise.
SPECIAL FEATURES:
• Brand new colour grading for both formats supervised by director Adam Wingard
• UHD presented in Dolby Vision HDR
• New commentary by director Adam Wingard and writer Simon Barrett
• Archive commentary by Adam Wingard and Simon Barrett
• The Uninvited Guest: a new interview with actor Dan Stevens
• A Perfect Stranger: a new interview with actor Maika Monroe
• By Invitation Only: a new interview with Adam Wingard and Simon Barrett
• Producing The Guest: a new interview with producers Keith Calder and Jess Wu Calder
• Light and Fog: a new interview with Director of Photography Robby Baumgartne
The Guest is on 4K UHD and standard Blu-ray editions from Second Sight