The Courier (2020) – Film Review
Director: Dominic Cooke
Cast: Benedict Cumberbatch, Merab Ninidze, Rachel Brosnahan
Certificate: 12
By Sarah Morgan
It may be a cliché, but sometimes life is stranger than fiction.
Take, for instance, the story of Greville Wynne, a largely forgotten figure who nevertheless played a short but crucial role during the Cold War.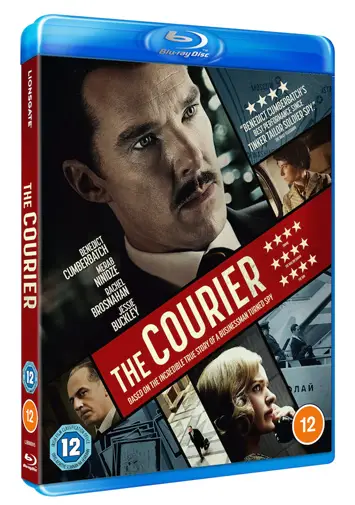 Wynne was an electrical engineer-turned-salesman whose business often took him to Eastern Europe. When high-ranking Soviet official Oleg Penkovsky, worried about the aggressive stance being adopted by his superiors, offered to hand over top secret information, MI6 enlisted Wynne as their courier.
"Determination and loyalty"
The men formed a friendship and for a couple of years, Wynne successfully smuggled documents back to Britain before his activities were discovered and he was arrested around the time of the Cuban Missile Crisis. He was eventually found guilty of espionage and sentenced to eight years in jail before being released in 1964, in exchange for Soviet spy Konon Molody.
It's this amazing story that forms the basis of director Dominic Cooke's gripping drama. Although all the facts can be gleaned via a quick Google search, the bravery, determination and loyalty shown in the face of grave danger by both Wynne and Penkovsky are really brought to life here.
The tale may sound familiar – it's been filmed for TV twice, the first time in 1985 with David Calder as Wynne in the series Wynne and Pentovsky, and again in 2007 docudrama Nuclear Secrets – but Benedict Cumberbatch delivers arguably the definitive portrayal of the reluctant spy, a man initially out of his depth who eventually grows into the role, putting his life and marriage on the line in the process.
Georgian actor Merab Ninidze is impressive as Pentovsky too. His portrayal brings out the real man's humanity, eschewing the stereotypical depiction of Soviet officials as cold fish with blinkered vision.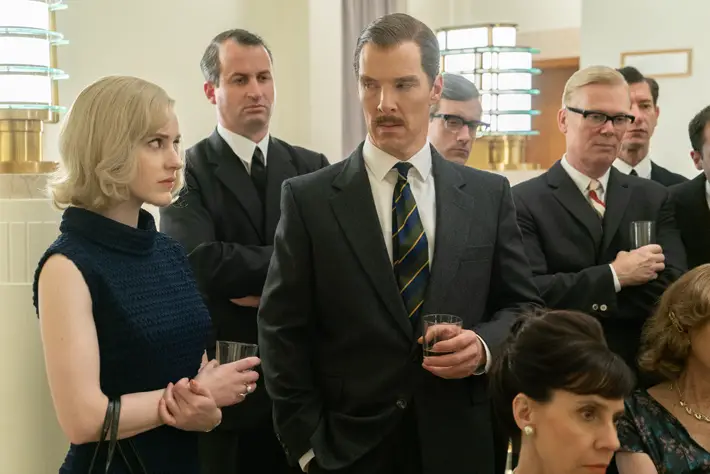 "Old school espionage"
Also appearing are Rachel Brosnahan as a CIA officer based in London and Jessie Buckley as Wynne's long-suffering but loyal wife Sheila; Angus Wright and Anton Lesser play British officials backing our hero's activities behind the Iron Curtain.
Full marks should be given to screenwriter Tom O'Connor for coming up with the idea for the film and helping create an old school espionage thriller that wouldn't look amiss alongside such greats of the genre as The Spy Who Came in from the Cold.
Make sure you stay tuned until the closing credits for archive footage of Wynne following his release; it really brings home the physical impact his ordeal had on him.
images: Liam Daniel – Courtesy of Lionsgate and Roadside Attraction
The Courier is on digital 29 October and Blu-ray & DVD 1 November from Lionsgate UK