The 400 Blows (1959) – Film Review
Director: François Truffaut
Cast: Jean-Pierre Léaud, Albert Rémy, Claire Maurier
Certificate: PG
By Sarah Morgan
If your only experience of François Truffaut is his performance as the UFO expert Claude Lacombe in Close Encounters of the Third Kind, then you're missing out on a wealth of remarkable movies.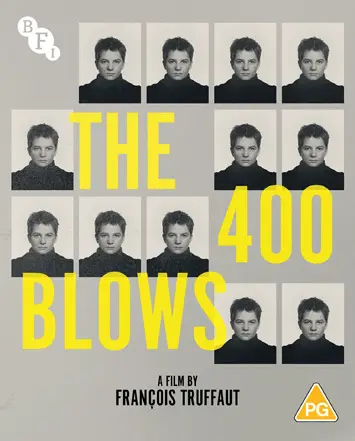 Truffaut was, of course, one of the leading lights of the French New Wave movement in the 1950s and 1960s, and for two months at the start of 2022, the BFI paid tribute to his talent with a two-month retrospective.
"Unable to fit in"
Now several of his films are being released on Blu-ray, including his debut as a director, The 400 Blows, which he also co-wrote with Marcel Moussy.
The old adage says that authors should write what they know, so it perhaps shouldn't come as a surprise to find that for his first film, Truffaut used his own childhood as inspiration. But what may shock some is that a man so clearly cultured and, to the viewing public at least, apparently sophisticated, had such a difficult start to life.
Jean-Pierre Léaud was handpicked by Truffaut to play his alter-ego, troubled 12-year-old Antoine Doinel. He's the unwanted illegitimate son of a flighty mother, who is often left alone for long periods while she and Antoine's stepfather are out at work – or when the mother is with her lover.
Left to his own devices and seemingly unable to fit in at school – apart from with his best friend René – he plays truant and gets up to mischief.
After running away from home and stealing a typewriter he hopes to sell in order to support himself, Antoine is caught and sent to borstal where at last, someone tries to figure out the root of his unhappiness and rebelliousness.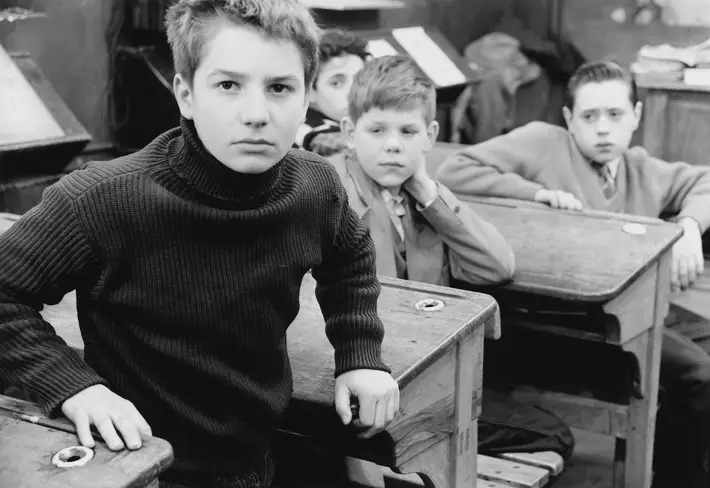 "Enigmatic"
But it's to no avail, and soon he's on the move again, escaping during a game of football and heading to the sea, something he's never seen before.
His iconic turn to camera on a windswept Normandy beach is one of the most famous final shots in cinema. What it means is open to interpretation, but to me, his enigmatic glance suggests he has nowhere else left to turn, except back into a world where he doesn't fit in, and where nobody really understands him.
The 400 Blows is now more than 60 years old, but still packs a punch. Truffaut returned to the character of Antoine several times, with Léaud playing him in a series of films over the next 20 years, and although they're all intriguing, the first remains the one that lives longest in the memory, particularly if you empathise with the central character's outsider spirit.
Special features:
Presented in High Definition from a new 4K restoration
Feature commentary by Robert Lachenay (2002)
Audition footage (1958, 7 mins): Jean-Pierre Léaud, Patrick Auffay and Richard Kanayan's screen tests for Truffaut
Les Mistons (1957, 18 mins): Truffaut develops his distinctive style in this early short
Truffaut, Bazin, Renoir: A Love Story (2022, 18 mins): Film academic Catherine Wheatley's illustrated presentation, recorded at François Truffaut's Cinematic and Literary Influences Study Day, BFI Southbank
Images of Paris: documentary gems from the BFI National Archive, including Panorama Around the Eiffel Tower (1900, 1 min), Metropolitan Railway of Paris (1913, 6 mins), and Lunch on the Eiffel Tower (1914, 1 min)
Original theatrical trailer
2022 trailer
Image gallery
First pressing only: Illustrated booklet with an essay by Ellen Cheshire, a biography of François Truffaut, credits and notes on the special features
The 400 Blows is released on Blu-ray by the BFI, £19.99