Run All Night (2015) – Film Review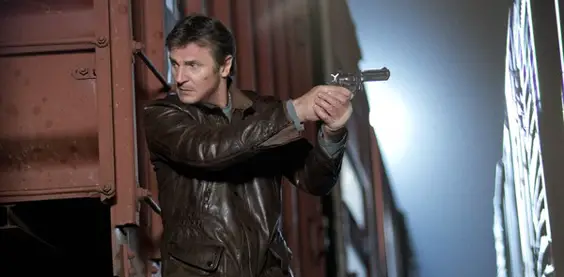 Director: Jaume Collet-Serra
Cast: Liam Neeson, Ed Harris, Joel Kinnaman
Certificate: 15

by Jen Grimble
Since his Schindler's List prime in the early nineties, Liam Neeson has trod a very different career path. Ultimately defining himself as a gun-wielding tough guy in a series of look-a-like action flicks. Neeson's last two movies, Taken 3 and A Walk Among the Tombstones, play up to the same old themes with mediocre results. His latest role embeds him further into the typecast. Yet, luckily for us, Run All Night is the best of a recent bad lot.
The film is the latest project by Spanish director Jaume Collet-Serra, who incidentally, has also become pigeonholed in recent years. His latest offerings, Unknown and Non-Stop, both featured Neeson as an ageing hard-man with a history of violence. Likewise, Run All Night attempts the same style, creating yet another Bryan Mills character, in yet another Taken style spin-off.
In the opening shot Jimmy Conlon (Neeson) is sprawled on the ground, blood stained and fighting for his life; so we know exactly how Run All Night will end. We then rewind 24 hours; an inebriated Jimmy is laughed out of his local bar. This is the man who was once Brooklyn's finest gangster, now haunted by the memories of those he killed. Unable to scrape enough money together for another drink, Jimmy seeks solace in his oldest friend, Shawn Maguire (Ed Harris), who just happens to be the gang's boss. Jimmy has pushed everyone away, including his own son, Mike (Joel Kinnaman), but Shawn promises that no matter what happens the pair will always have each other (an omen, perhaps?).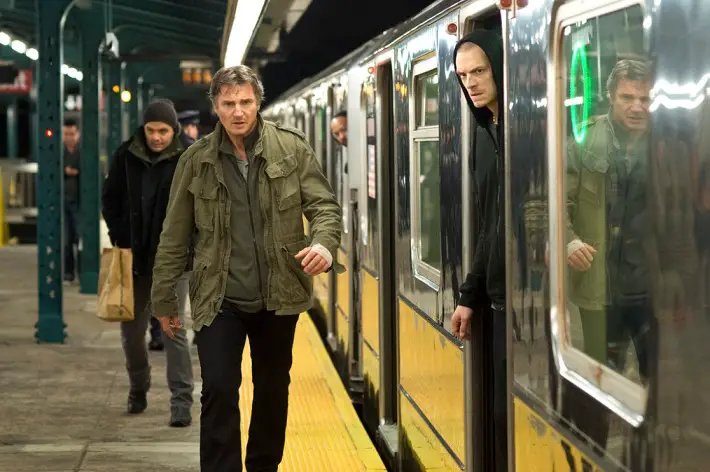 "Intense action"
So predictably the friendship between Shawn and Jimmy is tested, when later that day, Mike unintentionally witnesses the mobs latest murder-spree. With Mike now at the top of Shawn's most-wanted list, he has no option but to run. Jimmy swoops in, ultimately making the situation worse, before picking a side for the inevitable battle ahead. Both the NYPD and crazed sniper Price (Common), race to find the fugitive, leaving Jimmy with just one night to right his wrongs and save his son from the fate he has already accepted for himself.
Far from the bravado of Goodfellas or even the simplistic beauty of Miller's Crossing, this gangster movie falls short in several ways. Firstly, it tends to overemphasize its hard-quality, with unnecessary violence and unrealistic scenarios. Although for some, these aspects will be welcomed. Collet-Serra never allows himself to think too hard and merely rests on his laurels. Yet in other ways, he gets this dense genre just right; with imaginative camera angles, decent acting all round, and moments of tenderness juxtaposed with intense action sequences.
Run All Night is a high-budget, ambitious and fast-paced crime thriller, but stands unimpressive in a compact category. At times this movie sizzles with contemporary imagery, and in others, it fizzles out with farcical situations and recycled characters. Having said all that, Run All Night slots nicely into the better half of the gangster genre and its balance of suspense and sympathy means you should find yourself reasonably satisfied once the final credits have rolled.
6/10