Wild Tales (2014) – Film Review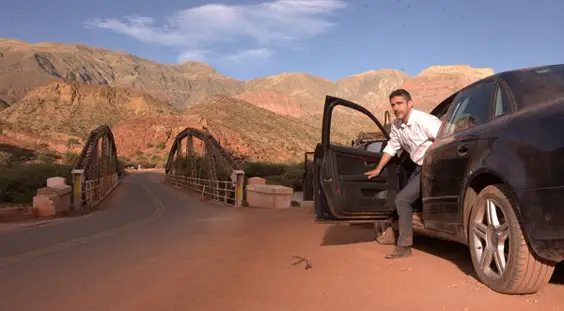 Director: Damián Szifrón
Cast: Erica Rivas, Ricardo Darín, Darío Grandinetti
Certificate: 15

by Jen Grimble
Like Marmite, world cinema divides humanity. While some avoid it, others celebrate its unique artistic beauty. British films tend to explore ordinary social ideals of love and death. French and Spanish cinema often feature bizarre plots with sexy, stylish touches. Pedro Almodóvar (Volver), Luis Buñuel (Belle de Jour), and Guillermo del Toro (Pan's Labyrinth) are some of the biggest names in Spanish language pictures. Now, Argentinian director Damián Szifrón (On Probation), attempts to imitate these legendary film-makers with his latest movie, the Oscar-nominated Wild Tales (Relatos salvajes).
This black comedy, produced by the Almodóvar brothers, is humorous and shocking in equal measure. Wild Tales is a brave, unapologetic anthology of six unrelated stories about the consequences of betrayal. We are introduced to these separate stories, without knowing where each might lead. This is the main allure of Wild Tales. The suspense increases with each volatile addition. Though the six segments are entirely unique, all feature the same premise. The main character, an 'everyman' type, is wronged by a stranger, or by society. He then seeks violent revenge against the perpetrator. We see an aeroplane hi-jack, a poisoning gone-wrong, a road-rage incident, a political stance against parking tickets, a hit and run cover-up and a betrayed bride.
The road-rage scene stands out. Wealthy businessman, Diego (Leonardo Sbaraglia), and so-called hick, Mario (Walter Donado), clash on a hilltop highway. What begins as mere irritation develops into mutual meltdown. Equally masterful is when bride, Romi (Erica Rivas), discovers that her new husband, Ariel (Diego Gentile), has invited his mistress to their wedding celebrations. Both stories progress fervently and hilariously with a series of crazed punishments and unexpected climaxes.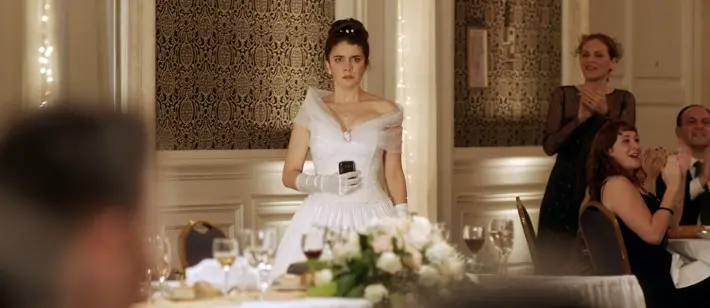 "Serious and shocking"
The plot of Wild Tales is as unpredictable as its characters. The stories sharply twist, reflecting the dubious and fickle nature of life itself. We realise that nothing about this movie is obvious. It is a complex compilation of original, hilarious and explosive revenge stories. Extreme violence takes centre stage.
Damián Szifrón excels in his observations of everyday people finding pleasure in complete rational abandon. This is where Pedro Almodóvar's influence shows, as Kika and What Have I Done to Deserve This?, both explore crimes of passion with similar frivolous humour. Yet, with all three movies, comedy never detracts from the serious and shocking scenarios at the plot's core. This is why Spanish language cinema hit international recognition in the eighties. Their take on film is progressive and always distinctive.
For those world cinema fans, Wild Tales is an extraordinary addition to the genre. For those requiring convincing, this movie is the perfect starter-kit. It is full of comical highs and suspenseful action sequences. This collection of short stories has heart and a backbone. With his best film to date, Damián Szifrón creates a movie that is endlessly enjoyable. World cinema may not always hit the right note, but Wild Tales definitely does.
8/10