Rock 'n' Roll High School (1979) – Film Review
Directors: Allan Arkush, Joe Dante (uncredited)
Cast: PJ Soles, Vincent Van Patten, Clint Howard
Certificate: 15
By Sarah Morgan
There really was no stopping Roger Corman in the 1970s. He might have all but given up on directing, but he was still churning out movies by the bucketload via his New World Pictures production and distribution company.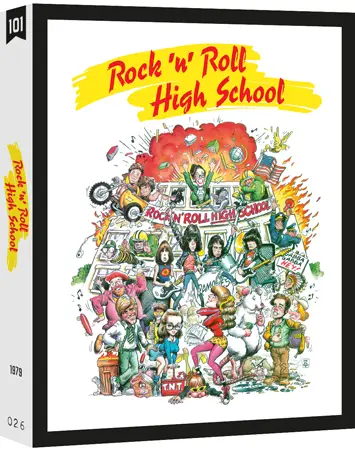 He doesn't seem to have been interested in artistry, but instead by making as much money as possible from low-budget flicks he could sell to drive-in theatres or as second features in bigger cinema chains.
"Anarchic"
When you hear or read about this period, it often sounds as if any recent film graduate could turn up at his office and land a job, as long as they promised to do whatever he needed quickly and cheaply.
Among those who seemingly did just that was Allan Arkush, who'd been taught by another Corman alumnus, Martin Scorsese, while studying at New York University Film School in the late 1960s.
Arkush was also a huge music fan who'd been employed at the legendary Manhattan venue Fillmore East and had recently returned from working the light show during a tour by The Who when he was offered the chance to cut trailers for Corman alongside his friend, future Gremlins director Joe Dante.
But what Arkush really wanted to do was direct, and he had an idea for a film that Corman liked – although Corman suggested it should contain disco, something that wasn't music to Arkush's ears.
Eventually, the fledgling film-maker got his own way, and the result is an anarchic, slightly bonkers and very energetic movie covering a few days in the life of several students who decide to rebel against their disciplinarian headteacher, Ms Togar.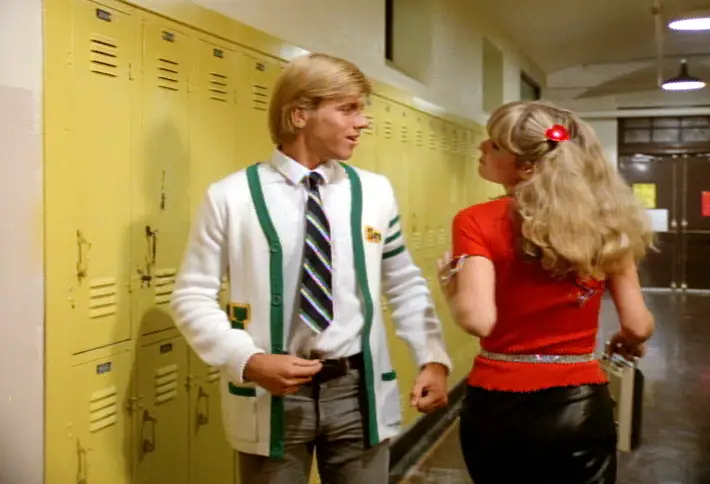 "Impressive"
But what makes the film stand head and shoulders above the crowd is the presence of punk legends The Ramones. They can't act for toffee, but they more than make up for that by belting out some amazing songs. In fact, the soundtrack is pretty impressive in itself – as well as Joey, Dee Dee and co, Devo, Paul McCartney and Alice Cooper, to name but a few, are also featured.
PJ Soles, who's perhaps best known as a scream queen thanks to her roles in Halloween and Carrie, makes a likeable heroine, but it's Mary Woronov who steals every scene as the formidable Togar, a woman all viewers will love to hate.
There's a wealth of special features on the disc to enjoy too, including an in-depth documentary which is even more entertaining than the film itself.
Special Features:
• Limited Edition Booklet: Includes 'Mindless Authority and Rebellious Youth' by Jon Towlson and 'I Got No Cerebellum' by Jimmy Martin
• 4K Scan From The Original Camera Negative
• Class Of '79: 40 Years Of Rock 'N' Roll High School, featuring interviews with filmmakers and cast
• Commentary with director Allan Arkush, producer Mike Finnell and screenwriter Richard Whitley
• Commentary with Executive producer Roger Corman and actress Dey Young
• Commentary with Allan Arkush and actors P.J. Soles and Clint Howard
• Commentary with screenwriter Richard Whitley and Russ Dvonch
• Back To School: A Retrospective, with Allan Arkush, Roger Corman and more
• Staying After Class: An Interview With Actors P.J. Soles, Vincent Van Patten and Dey Young
• Interview with Roger Corman conducted by Leonard Maltin
• Interview with Allan Arkush including a look at rare, behind-the-scenes stills
• Audio Outtakes from the Roxy
• Original Radio Ads and TV Spots
• Theatrical Trailer
Rock 'n' Roll High School is released on Blu-ray by 101 Films, £16.99