Pretty Red Dress (2022) – Film Review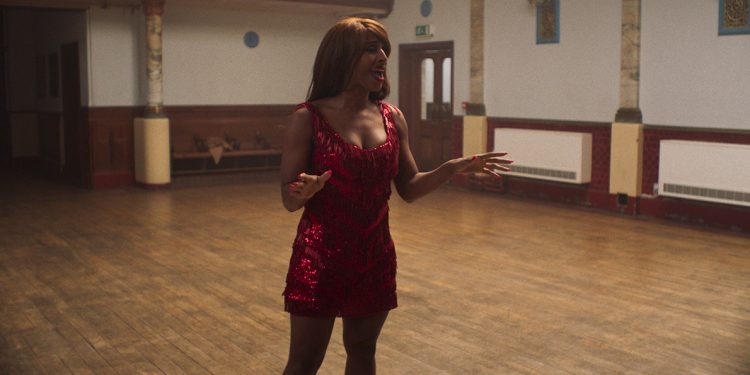 Director: Dionne Edwards
Cast: Natey Jones, Alexandra Burke, Temilola Olatunbosun
Certificate: 15
By Sarah Morgan
It's usually little black dresses that grab the attention – think Audrey Hepburn's number in Breakfast at Tiffany's, which was bought by an anonymous bidder for almost £500k when it was auctioned at Christie's in 2006, and you'll see what I mean.
However, in Dionne Edwards' feature film directorial debut, it's the stunning scarlet, sequinned frock of the title that takes centre stage. It is, as Alfred Hitchcock would have said, the story's McGuffin, an object or device that acts as a trigger for the plot. It's also a catalyst for the suppressed hopes, emotions and frustrations of the central characters – wannabe singing superstar Candice, her ex-con partner Travis and their teenage daughter Kenisha.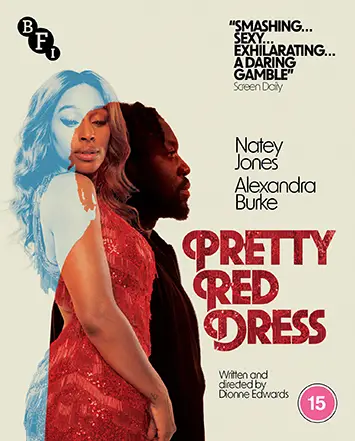 Travis takes on a job he really doesn't want, working at the restaurant of his successful but boastful elder brother, so that he can pay for the dress Candice falls for and would love to wear for an important audition that, if successful, would see her play her idol, Tina Turner, in a West End musical.
"A string of lies"
Initially, it seems as if it's an altruistic act on Travis's part, until we see him trying it on himself while Candice is doing a shift at a supermarket and Kenisha is at school. Although he loves the feeling it gives him, he's terrified of anyone finding out, leading to a string of lies that threaten his relationships with both his lover and their daughter.
Kenisha, meanwhile, is struggling with her own sexuality, something that makes her lash out at her fellow pupils, and which could result in her expulsion. Candice is too busy trying to follow her own dream to really pay attention to what's going on, and although she loves her child, it's clear she resents her for possibly standing in the way of her success.
When the truth does eventually come out, nobody handles it well, but there is hope of a more peaceful, settled future for all concerned.
Much of the publicity surrounding the film centred on X Factor winner Alexandra Burke's appearance as Candice, and she is stunning in the role. Candice herself is a force of nature whose powerful, forthright personality threatens to overwhelm her family, much as Burke's incredible singing voice and magnetic presence might have done to her co-stars in lesser hands that Edwards'.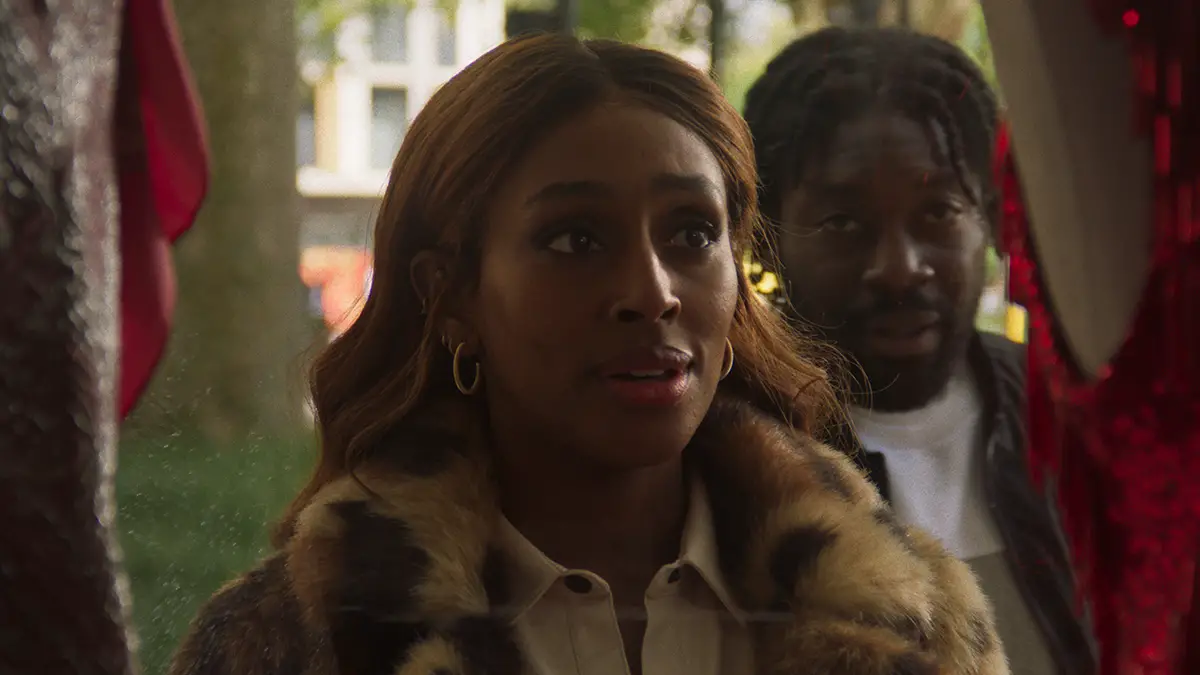 "A lesson"
The film-maker has, however, cast her project well, with Natey Jones impressive as Travis, balancing the character's sensitive side with the machismo his friends and relatives seem to expect from him. Temilola Olatunbosun is excellent as the sullen Kenisha too – expect big things from the talented teen in the future.
Pretty Red Dress was released in the UK around the time of Tina Turner's passing. Although she never appears in the film, she is a presence throughout, someone who fought back against the odds to reclaim her identity and live her life on her own terms. Hers is a lesson that, hopefully, Candice, Travis and Kenisha have learned by the time the closing credits roll.
Special Features
Presented in High Definition
Audio commentary by writer and director Dionne Edwards and producer Georgia Goggin
Pretty Red Dress Q&A (2023, 23 mins): Dionne Edwards, Georgia Goggin and cast members Temilola Olatunbosun, Natey Jones and Alexandra Burke discuss Pretty Red Dress with Caleb Femi
Dressing Up (2023, 14 mins): Dionne Edwards looks back on Pretty Red Dress discussing some of its themes and influences
Picking Up the Thread (2023, 27 mins): Georgia Goggin recounts the production history of Pretty Red Dress
Starting a Conversation (2022, 3 mins): choreographer and movement director Johannes Radebe discusses his role on the film
Sundance Directors Lab scenes (2019, 8 mins): during the Sundance Directors Lab Dionne Edwards shot scenes from Pretty Red Dress with actors Eric Kofi Abrefa, Riann Steele and Aria Harrell taking the lead roles
We Love Moses (2016, 16 mins): award-winning short film by Dionne Edwards
Trailer
Prettr Red Dress is available on Blu-ray from the BFI