Paddington (2014) – Film Review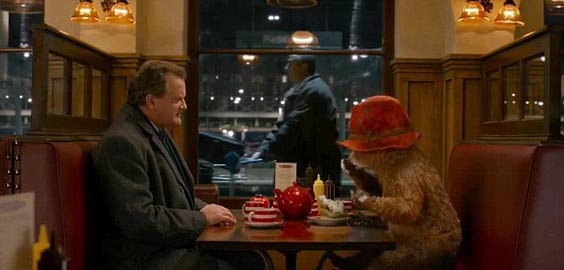 Director: Paul King
Cast: Nicole Kidman, Hugh Bonneville, Ben Whishaw
Certificate: PG
by Jen Grimble
It has been three decades since the bear with the marmalade addiction dominated children's television. So when director Paul King announced a Paddington Bear revival, we waited with excited curiosity. After Colin Firth's exit and the movie's controversial PG rating, curiosity turned to panic. Thankfully, we can breathe a sigh of relief, because fans should be particularly pleased with this authentic adaptation.
Years of marmalade abuse have not altered Paddington one bit. King, who previously directed The Mighty Boosh, keeps our much-loved duffle-coat-clad bear, firmly in tact. A simple but engaging plot entertains the children, whilst elaborate diversions into classic British humour, satisfies the adults. Modern and traditional mingle effortlessly, with Wes Anderson-inspired set designs and a throwback colour palette.
The film begins sometime in the past, when explorer Montgomery Clyde (Tim Downie), visited Darkest Peru. Clyde introduced two young bears, Pastuzo (Michael Gambon) and Lucy (Imelda Staunton) to his London memorabilia. On his departure, Clyde mentioned that London is a welcoming place. Years later, with their young nephew in tow, Pastuzo and Lucy remain enthusiastic about all-things-British. So when an earthquake destroys their home, the adolescent bear (with an inaudible name) is sent from the dangers of the Forest, to the apparent safety of London.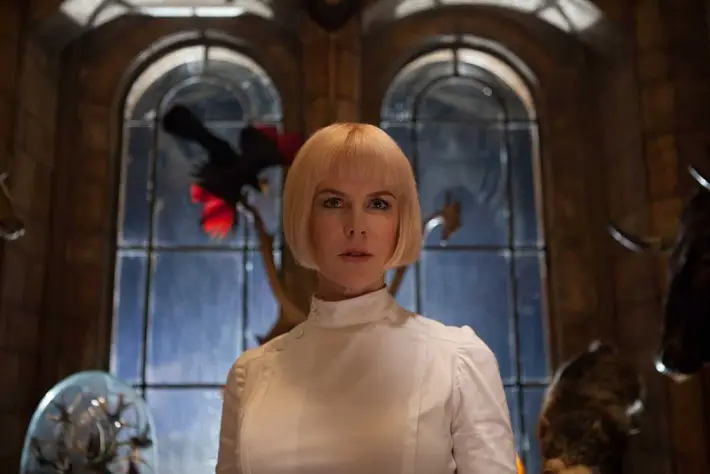 "Celebrates the notion of tolerance and kindness"
On his arrival, pestered by pigeons and ignored by locals, the young bear (flawlessly voiced by Ben Whishaw), finds London to be nothing like he expected. Eventually, a kind family takes pity on the bear, renaming him 'Paddington' and providing him with temporary shelter. Sally Hawkins is brilliant as the endlessly likeable Mrs Brown and Hugh Bonneville as Mr Brown excels as the overly cautious fun-police. The family helps Paddington search for a permanent home and all seems well until maleficent taxidermist, Millicent (Nicole Kidman), seeks a bear for her latest exhibition. Kidman really makes the film, her elegant but deranged Cruella De Vil impression is astoundingly good.
But moreover, it is King that deserves praise. Seamlessley blending live-action and CGI, he brings every fibre of Paddington to life. Clever additions are laced throughout the film, like the 'lost and found' sign that flickers above Paddington's head, before he is rescued. The comedy of the hospital scene and the literalness of the dog on the subway, all make for big laughs. Furthermore, King makes Paddington a social commentary, dressed in a cuddly coating. A stranger with great but unrealistic expectations of a new landscape, parallels the thousands of people around the world who seek shelter in a similar way. Paddington celebrates the notion of tolerance and kindness, and shows that it is ok to be different.
Paddington is a triumph of colour, imagery and imagination, whilst being surprisingly funny. King creates a thoughtful, kind adaptation that does not disrupt our cherished memories. His all-star-cast carries Paddington into the twenty-first century, with beautiful CGI, all the usual characters and an enticing new plot, making it an instant and timeless classic.
7/10