Little Joe (2019) – Film Review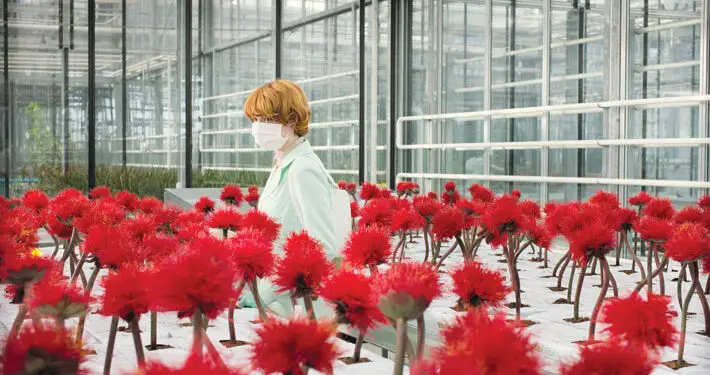 Director: Jessica Hausner
Cast: Emily Beecham, Ben Whishaw, Kerry Fox
Certificate: 12
by Sarah Morgan
Face masks, a mysterious virus and deep-cleaning – things we've all become rather familiar with during the past few months. Austrian director Jessica Hausner couldn't possibly have realised how topical her film Little Joe would turn out to be when it went into production.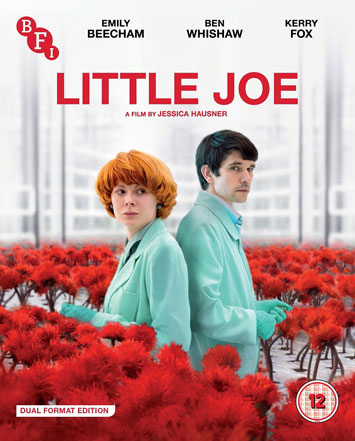 It was not, however, inspired by current events. Instead it's a mash-up of Invasion of the Body Snatchers and Frankenstein, with copious amounts of original ideas thrown in for good measure by Hausner and her co-writer Geraldine Bajard. The result is one of the best new films I've seen in a very long time – it's a mix of sci-fi, horror and human drama that deserves to reach a wide audience.
"Sympathetic and compelling"
Emily Beecham stars as Alice Woodard, a biochemist working at a lab that specialises in breeding new forms of flowers. Her latest 'baby' is Little Joe (named after her son), which is genetically modified to spread happiness within its owners via a scent that disperses if the bloom is spoken to.
It's meant to be the world's first anti-depressant plant, but not everybody is excited by its possibilities. Alice's co-worker, Bella, worries that because Little Joe cannot reproduce via its sterile pollen, it will find a new, possibly dangerous method to recreate itself. It turns out she has good reason to be concerned.
Those who breathe in Little Joe's pollen undergo subtle yet telling changes, prompting Alice to try to destroy her crop before it can go to market.
Beecham deservedly won the Best Actress award at last year's Cannes Films Festival; her performance is hugely sympathetic and compelling. Alice starts out as just another single-minded scientist, but gradually changes as she begins to think she may be the only sane person within a circle of people questioning her mental health.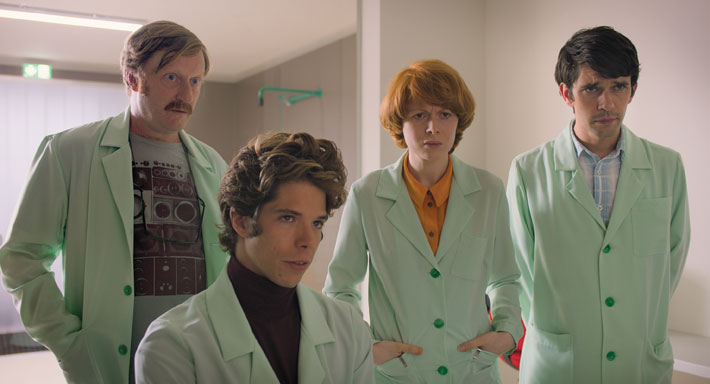 "Excellent support"
Although Little Joe is, on the surface, a simple tale, it's a multi-layered story involving illness, depression, parenthood, the dangers of tampering with nature… the list could go on. And there's a helluva lot more that happens in the plot than I've summed up above – I just don't want to give too much away.
Although Beecham is the standout performer, she receives excellent support from Ben Whishaw and Kerry Fox as Alice's colleagues, while the always watchable Lindsay Duncan has a cameo role.
However, the real plaudits should go to Hausner and Bajard, who have crafted a stunning story; Hausner in particular deserves praise for allowing the tale to shine through without resorting to the kind of flashy camerawork or special effects all too prevalent in modern cinema.
And if Little Joe doesn't make you seek out more of her work, nothing will.
Special features
Presented in Standard Definition and High Definition
Jessica Hausner in Conversation (2020, 37 mins): the director and co-writer of Little Joe talks to Geoff Andrew about the film and her career to date, recorded at BFI Southbank
Emily Beecham on Little Joe (2020, 2 mins): the Little Joe star talks about her character and what influenced both the film and her own performance
Cast and crew Q&A (2019, 17 mins): Jessica Hausner, co-screenwriter Géraldine Bajard and costume designer Tanja Hausner are joined by actors Emily Beecham and Kerry Fox for a post-screening talk hosted by Geoff Andrew at the 2019 London Film Festival
The Birth of a Flower (1910, 8 mins): Percy Smith's mesmerising early time-lapse film captures the poetry of flowers as they open their petals to the light
Trailer (2019)
Little Joe is released on Blu-ray by BFI, £19.99