Cutter's Way (1981) – Film Review
Director: Ivan Passer
Cast: Jeff Bridges, John Heard, Lisa Eichhorn
Certificate: 15
By Sarah Morgan
He's an American icon, a natural actor with buckets of charm to boot.
Who am I talking about? Jeff Bridges, of course. No matter the quality of the film, he's always the best thing about it; his mere presence can provide a much-needed lift to projects.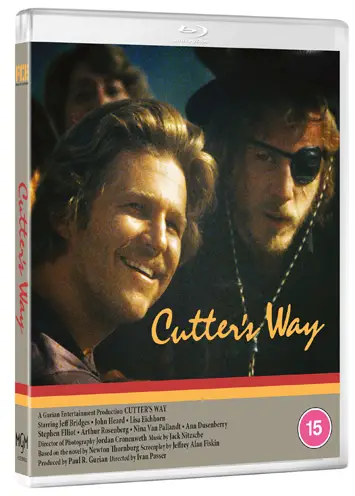 These days, thanks to his bearded, long-haired look and increasingly gruff-sounding voice, he's fast becoming the grand old man of Hollywood, but back in the early 1980s, he was still a young buck whose handsome face and laidback attitude had made him a star.
"Rather fascinating"
He also had two Oscar nominations (for The Last Picture Show and Thunderbolt and Lightfoot) already under his belt, but even Bridges could make a mistake – he was one of the many thespians caught up in the disaster that turned out to be Heaven's Gate. Although, one suspects, he was never really career-motivated, he needed a success after that debacle, so chose Cutter's Way to get him back on track. Sadly, that was a flop on its initial cinema release too, which seems incredible now because it's actually a rather fascinating neo-noir thriller.
Perhaps the biggest surprise to those unfamiliar with the movie is that Bridges doesn't play Cutter, the one-armed, one-eyed, long-haired semi-crippled alcoholic of the title. That honour goes to John Heard, who was clearly having the time of his life – there's so much for him to get his teeth into.
Instead, Bridges tackles the quieter role of Cutter's best friend, Richard Bone, a slightly aimless chap who seems to back away from confrontation, either unable or unwilling to get involved. However, he's forced to go against his natural instinct when he inadvertently witnesses a young woman's body being dumped in an alleyway.
Bone recognises the man who did it as the wealthy and powerful JJ Cord. Cutter then takes an interest in the case, one that ultimately leads to more tragedy.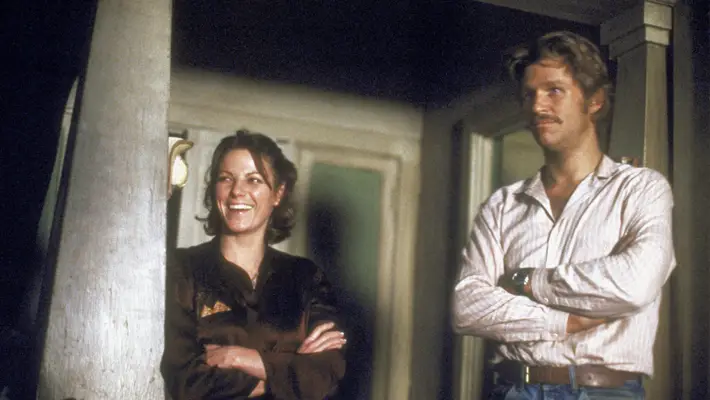 "Underrated"
Based on a novel by the wonderfully named Newton Thornburg, the film features an idiosyncratic score by Jack Nitzsche and is directed with consummate skill by Czech auteur Ivan Passer.
There's also a standout performance from Lisa Eichhorn as Cutter's depressed wife Mo, whose sadness has driven her to the bottle. She's the real heart of the movie, the person on a destructive slide we hope she can escape.
Heard and Bridges also do good work, but I couldn't help wondering what Cutter's Way would have been like if they'd swapped roles; seeing the latter as the no-holds-barred Vietnam vet would certainly have been interesting.
The disc itself is packed with special features, including a recently recorded intro from Bridges and a new interview with Eichhorn, all of which add to our understanding of an underrated production.
Special Features:
● New 2K restoration from its 35mm interpositive
● "Mo's Way," a newly filmed video interview with star Lisa Eichhorn
● "From Cutter and Bone to Cutter's Way," a newly filmed video interview with UA Classics exec Ira Deutchman
● Archival video interview with director Ivan Passer
● Archival video interview with writer Jeffrey Alan Fiskin
● Archival video interview with producer Paul Gurian
● Archival video featurette on composer Jack Nitzsche
● Archival audio introduction by star Jeff Bridges
● Archival video introduction by director Bertrand Tavernier
● Theatrical trailers
● Isolated music track
● Newly recorded audio commentary by novelist Matthew Specktor
● Archival audio commentary by film historians Julie Kirgo and Nick Redman
● Archival audio commentary by assistant director Larry Franco and unit production manager Barrie Osborne
● Booklet with new essay by DJ and writer Margaret Barton-Fumo and an archival essay by Cult Movies author Danny Peary
Cutter's Way is released on Blu-ray by Radiance Films, £14.99