Clapboard Jungle (2020) – Film Review
By Sarah Morgan
Martin Scorsese would probably frown upon Justin McConnell's documentary. Not because he disliked the subject matter, but because some of its participants describe movies as 'content'.
In a recent essay for Harper's, he stated, "the art of cinema is being systematically devalued, sidelined, demeaned, and reduced to its lowest denominator, 'content'."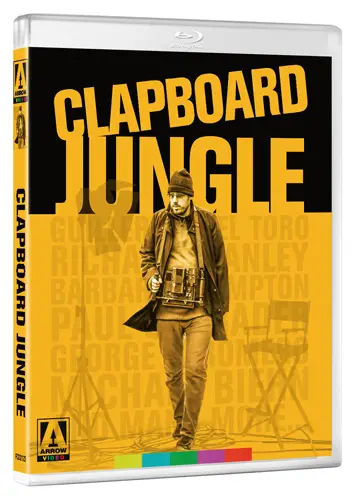 And yet, if Marty could get over the use of that much-hated word and watched Clapboard Jungle, he would probably applaud McConnell's efforts to make it as a film director.
In Scorsese's day, many fledgling movie-makers – including himself – learnt their craft while churning out low-budget features for Roger Corman's production company. But as we discover here, members of McConnell's generation, if they're not lucky enough to have an 'in' at a major studio, must learn how to find finance for their projects themselves, which takes blood, sweat and tears – and there's a lot of heartache along the way.
"Endless meetings"
McConnell reveals he's wanted to work in the movie business since he was a child and has had some success as a cinematographer and in post-production. He's even directed several short films, documentaries and the feature film The Collapsed, but Hollywood is yet to come calling.
Nevertheless, after years of grind with little reward, he's still as keen as mustard. Here, he films himself chatting with his collaborators while trying to get projects off the ground. We follow him to Cannes, Montreal and beyond as he organises seemingly endless meetings with potential backers, only to be repeatedly kicked in the teeth.
It's a seemingly soul destroying task, but McConnell won't be beaten. He's an example to us all – if you have a dream, you should chase it because you never know, something might pay off…
And it does. Just when you thought that Clapboard Jungle was going to fall flat, McConnell receives funding to make Lifechanger, a low-budget horror he also wrote. It plays at festivals across the globe, including the UK's FrightFest, and is greeted warmly by enthusiastic cinemagoers.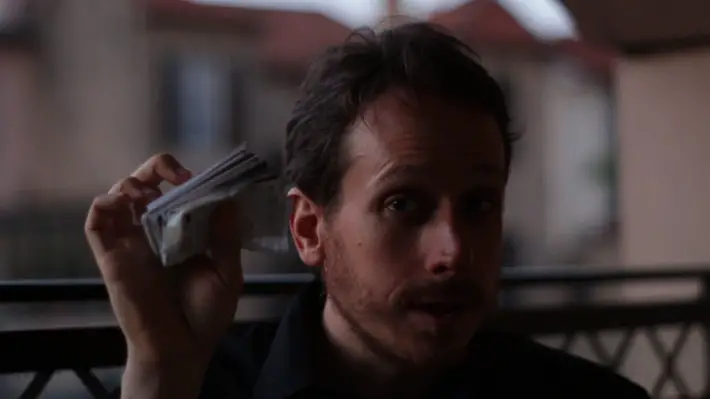 "Battling for a chance"
Is it the start of something big for McConnell? Well, not really. Just when he should have been able to capitalise on its success, Covid-19 struck.
The documentary is a cautionary tale for those who think they have what it takes to become an auteur – you're going to be bruised and battered along the way, you must develop a thick skin and you may not even get your foot in the door, no matter how hard you try. For every Quentin Tarantino, who seemed to come from nowhere and was an overnight success following his first directorial effort, there are hundreds still battling for a chance.
McConnell does, however, manage to glean some words of wisdom from more established film-making figures, including Guillermo del Toro, Michael Biehn, Mick Garris and the much-missed George A Romero. Here's hoping they've rubbed off.
Special Edition Contents:
• High Definition Blu-ray (1080p) presentation
• Original lossless DTS-HD Master Audio 5.1 audio
• Optional English subtitles for the deaf and hard of hearing
• Optional Spanish and Catalan subtitles
• Audio commentary with director Justin McConnell
• Crew commentary with Justin McConnell, co-producer Darryl Shaw, executive producer Avi Federgreen and editor/associate producer Kevin Burke
• Guest commentary/panel discussion with Barbara Crampton, Richard Stanley, John McNaughton, Gigi Saul Guerrero and Adam Mason
• Deleted scenes with optional commentary by Justin McConnell
• Five hours of extended interviews, featuring Anne-Marie Gélinas, Barbara Crampton, Brian Trenchard-Smith, Brian Yuzna, Charles Band, Corey Moosa, Dean Cundey, Dick Miller, Don Mancini, Frank Henenlotter, Gary Sherman, George A. Romero, George Mihalka, Guillermo Del Toro, John McNaughton, Jon Reiss, Larry Cohen, Larry Fessenden, Lloyd Kaufman, Mette-Marie Kongsved, Michael Biehn & Jennifer Blanc-Biehn, Mick Garris, Paul Schrader, Richard Stanley, Sam Firstenberg, Tom Holland, Tom Savini and Vincenzo Natali
• Two bonus documentaries from Justin McConnell, Working Class Rock Star (2008) and Skull World (2013), both with optional archival commentaries
• 13 short films from Justin McConnell, all with optional commentary and new director introduction
• Trailers, promos, photo gallery and Easter eggs
• Reversible sleeve featuring original and newly commissioned artwork by Ilan Sheady
Clapboard Jungle is released on Blu-ray by Arrow, £24.99