Bonnie and Clyde (1967) – Film Review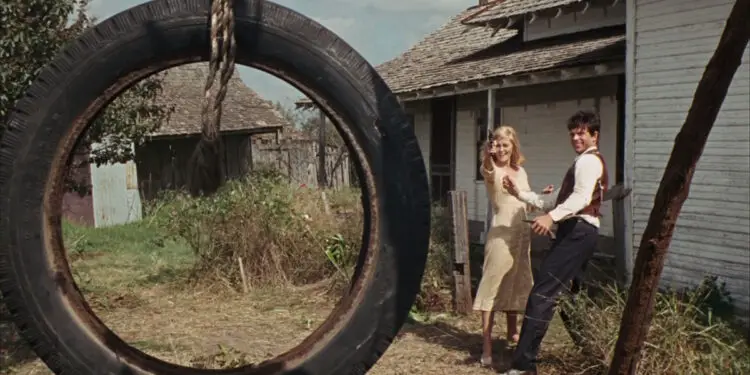 Director: Arthur Penn
Cast: Warren Beatty, Faye Dunaway, Michael J. Pollard
Certificate: 18
by Ellie Victor
A dangerous bank robber and a young woman seeking adventure fall in love and begin a violent and successful crime spree that spans more than 330 miles from Oklahoma to Texas, robbing banks along with the way with a skill and flair that earns them celebrity status across America.
Bonnie and Clyde proved to be somewhat of a watershed film for Hollywood, not just because of its brilliant quality as a movie but also its role in changing how films were made in America by pushing boundaries and taking significant risks.
The film is beautifully shot. Coupled with the organic chemistry between Warren Beatty and Faye Dunaway, some world-class performances across the cast, artful direction and stunning set design, Bonnie and Clyde, without context and judged purely as its quality as a film, is quite simply a masterpiece.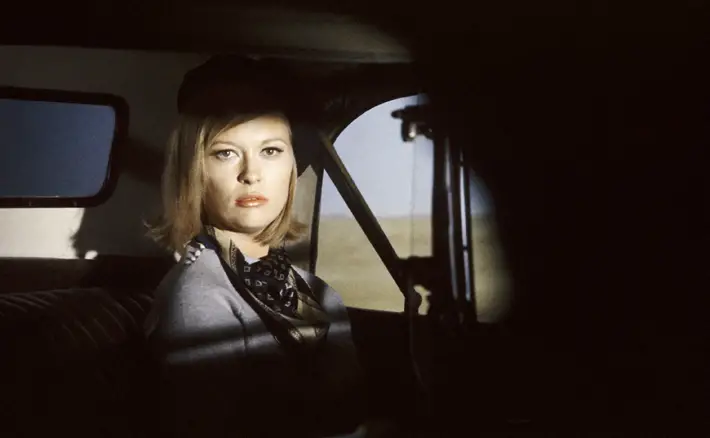 "Inspired"
Even without the massive impact it had on Hollywood at the time, Bonnie and Clyde would still be remembered as one of the greatest crime dramas ever made and would still be the barometer to which other movies in this genre are measured.
Based purely on its artistic merit, modern popular culture is still obsessed with the dynamic duo. Indeed, the term "Bonnie and Clyde" has itself become a cliché across the globe to describe two people who work exceptionally well together. It has been cited as an influence on other great films such as The Godfather, Natural Born Killers and The Departed. Its influence can also be seen in many modern crime novels and it has inspired several crime authors.
On top of that, the film has inspired some gaming titles, such as the puzzle and adventure video game Public Enemies: Bonnie and Clyde, a self-titled boardgame, and there is even an official Bonnie and Clyde slot game by Red Rake Gaming that can be found at some of the top slot sites such as Slots Million.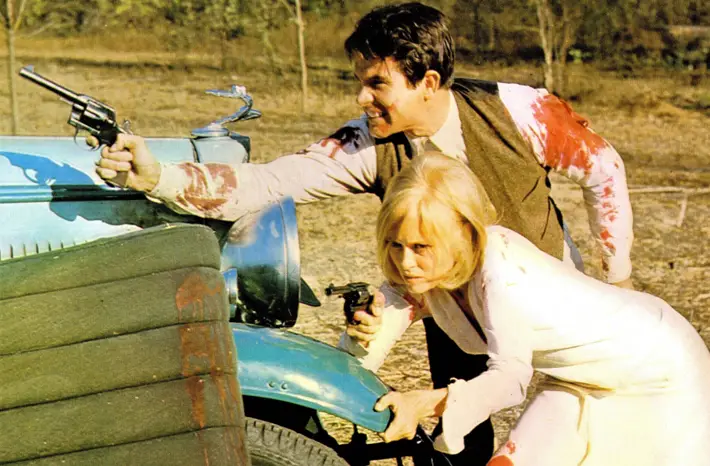 Revolutionary, On-Screen And Off
However, with all that aside, it is impossible to talk about Bonnie and Clyde without going into the greater impact it had on the film industry in America in the late 1960s and early 1970s. It took some enormous risks and pushed the boundaries of what was deemed acceptable on film.
Up to that point, mainstream films were mostly seen as a wholesome form of entertainment for the entire family to head down to the cinema to enjoy. There had been a few exceptions in the lead-up to Bonnie and Clyde's release, namely Breathless (1959) and Alfred Hitchcock's Psycho (1960), but Bonnie and Clyde was one of the first that seemed to revel in violence.
Where Breathless had originality and Psycho had gruesome violence, Bonnie and Clyde was one of the first films to tie it all together and feature protagonists that were not only a part of the violence but the direct cause of it, and seeming to enjoy it at the same time.
There was no doubt it was a massive shock for audiences. So much so, that the studio behind the movie, Warner Bros, had to reboot its launch after its first opening tanked. But once people had caught on, it caused a genuine revolution in Hollywood. From that moment, filmmakers began to reach for more and push boundaries they previously thought taboo. The overload of style, blood, and extreme adult themes changed the movie industry in America forever, and our entertainment has been all the better for it.
Bonnie and Clyde is currently streaming on Netflix