Slouching Towards Blubberhouses by Tony Hannen – Review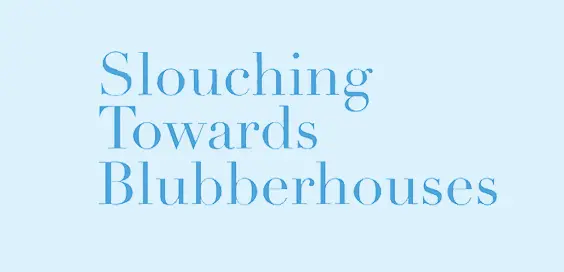 By David Schuster
Yorkshire has been my adopted home now for thirty years, but it was only during last year's exceptional summer that I started to explore beyond my usual haunts and realised how little I have really got to know this county. That's the reason I was drawn to Tony Hannan's excellent Slouching Towards Bubblerhouses, and found I'd stumbled upon just the thing; a witty and informative exploration of the places, people, history and humour that constitute 'Yorkshireness'.
The book comprises of a series of observational pieces on the many aspects of this, the largest of the historic counties of the United Kingdom; landscape, language, history, sport and comedy, to name but a few, each chapter acting as a stand-alone essay. This format is eminently digestible and has the advantage that, should you not be particularly interested in a given subject, you can skip onto the next without losing the overall thread. With apologies to the author, who I know is a rugby league expert, I have to hold my hands up to skimming through the section on sports and sports personalities. Others might choose to do this with the chapters on history, which are much closer to my heart.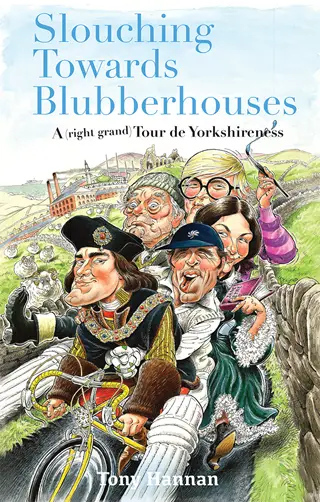 As with the rest of the subjects, Hannan deals with the county's complex history with a light-hearted touch, though he wisely spreads it over two non-consecutive chapters for those with less of a love for the subject. I've come to realise that there are huge swathes of our country's past events which either get glossed over or ignored altogether in school history lessons, whilst others, such as the antics of serial adulterer Henry VIII, seem to get unwarranted focus. The Wars of the Roses is one such case: It was a genuine revelation to me that this was not a conflict between the counties of Yorkshire and Lancashire, rather it was more of a North against South dynastic struggle for the throne. They didn't even have the white and red roses as their emblems!
"Entertaining and enjoyable"
A few years ago, before the building of the smart new Broadway shopping centre, I took my daughter to see Leeds's Billy Pearce in pantomime. "I've got a Bradford advent calendar," quipped Billy, "Trouble is, half the windows are boarded up!" The author, a Bradfordian himself, sensitively addresses how it can be that, what was once one of the most important cities in the British Empire has become the impoverished butt of so many jokes. I found this fascinating, having worked in Bradford for the last twenty years and therefore seeing at first-hand the city's death throes and subsequent first signs of slow re-birth. He deals similarly with Hull, a city which has always been on the fringes, but who confounded their detractors by becoming City of Culture for 2017.
Slouching Towards Bubblerhouses allows you to draw your own conclusions on what constitutes 'Yorkshireness'. For me it's best illustrated by those who live in the villages in the Saddleworth area, geographically part of the historic West Riding but, since 1974, governed by the Metropolitan Borough of Oldham, Greater Manchester. Hannan asks a number of locals which county they are in and receives equally adamant responses of Yorkshire, Lancashire and Greater Manchester: Your cultural identity is thus what you believe it to be.
This is a great read for anybody who wishes to learn more about Yorkshire in an entertaining and enjoyable way, whether you were born in God's Own County or not.
'Slouching Towards Blubberhouses – A (Right Grand) Tour de Yorkshireness' by Tony Hannan is published by Scratching Shed Publishing, £13.99 paperback