Seva: Sikh Wisdom for Living Well by Doing Good by Jasreen Mayal Khanna – Review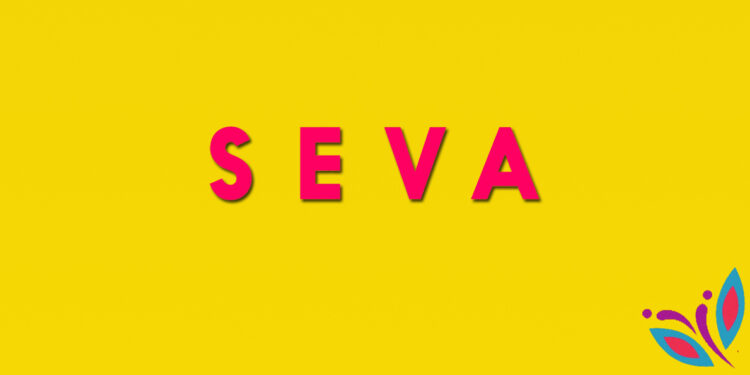 By Clare Jenkins
This sounded so promising. According to the publisher's blurb: "Think of any scene of disaster and you'll find Sikh volunteers rallying to the site to perform seva – selfless service, pronounced 'say-va' – feeding migrant workers, helping riot victims, and cleaning up after earthquakes and floods. Why has this 25 million strong community become the world's Good Samaritan? What is it about their values that makes so many of them do so much good? And how is it that they're also able to channel so much joy and laughter while serving others?… A secular handbook for the modern world, Seva is a beautiful, inspiring and moving book that will change you from the inside out."
Well, I'm not sure I need changing from the inside out, thanks. But I'm interested in the Sikh religion and culture, having visited the Punjab several times, watched prayer ceremonies at the Golden Temple in Amritsar and been impressed by the community kitchen there where, every day, volunteers serve up to 100,000 nutritious meals to worshippers – for free.
I should have been alerted, though, by the fact that Mumbai-based Jasreen Mayal Khanna is "a travel and lifestyle journalist who contributes to publications including Conde Nast Traveller and Vogue India". Nothing against them per se, but her Americanisms and 'can do' tone can be jarring: "Exercise your courage muscle", "Ride the passion high", "Embrace joy", and calling herself a "textbook case of growth mindset".
All of which make the book sound like declutter guru Marie Kondo's method of tidying up your sock drawer, but here applied to your soul.
The premise is admirable: "to celebrate everything I love about Sikhism". So we learn about the Sikh capacity for altruism and service – in her words, "an action-oriented, instant balm to our problems". Although she adds the disclaimer that "not every Sikh is a paragon of virtue", there does come a point when her passion for communicating just how wonderful Sikhs are – at meditating, allowing menstruating women into the gurdwara, believing that everyone is equal, having a great sense of humour – becomes not just wearisome but a bit of an affront.
"Tips for leading a happier, more fulfilled life"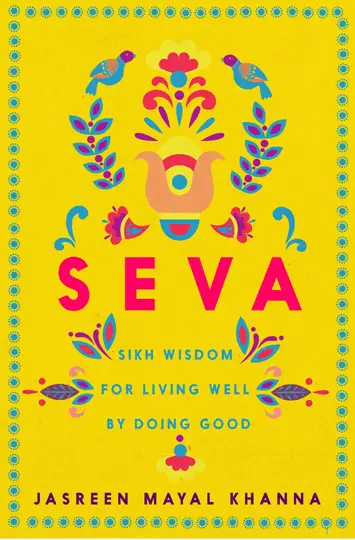 So Muslims don't "Help Someone Every Day" – the first of seven rules for living the Sikh way? Catholics don't meet hate with an attempt at understanding? And Hindus? Well, "Sikhs don't fast for days or crawl at shrines or beg for forgiveness, neither from human gurus nor from the divine presence, because they've been shown the way – to simply work hard. They don't believe in superstition or wait for auspicious dates – the day they work hard is auspicious enough." Ouch.
There's some decent stuff in here – information about Guru Nanak and his successors, significant moments in the history of the religion, examples of miri-piri ("the balance between materialistic happiness and spiritual joy") and chardi kala (eternal positivity), as well as science-based studies and interviews with Sikhs to prove Khanna's various points.
There are also tips for leading a happier, more fulfilled life, should you need them. These mainly focus on "the God of small things", to borrow a phrase from the Hindu writer Arundhati Roy: finding joy in small deeds and actions, daily acts of gratitude, eating together as a family, learning to be brave by conquering small fears (though putting on a bold lipstick is a pretty blah – to use one of her words – suggestion).
But don't we all know this? Do we need a glossy millennial to tell us? And it does feel millennial, referencing as it does Silicon Valley and "distraction-free workspaces", self-help podcasts and "trump hacks", "global supply chain specialists", "raising feminist kids" and "gender-neutral" first names. She tells of a friend who "often asks her son if he'd like to wear earrings or dresses, and even though he responds in the negative every time, she's inspired me to do the same with Azad [her own young son]. I want him to embrace his feminine side despite the social conditioning he will inevitably experience." Just leave the boy alone, love – he'll make up his own mind soon enough.
There's also more than a hint of Meghan Markle in the writing. "Change that comes from a positive place," she intones at one point, "tends to be more real and long-lasting, and setting the right example for future generations is a big part of being the change." Eh?
There are some excellent books around about the Sikh religion and its principles – Sikhism: An Introduction and The Sikhs: Their Religious Beliefs and Practices, for example, both by Owen Cole, also Patwant Singh's The Sikhs. But, unless your life really was changed by Marie Kondo, this isn't one of them.
'Seva: Sikh Wisdom for Living Well by Doing Good' by Jasreen Mayal Khanna is published by Souvenir Press, £12.99