A Year Full of Flowers by Sarah Raven – Review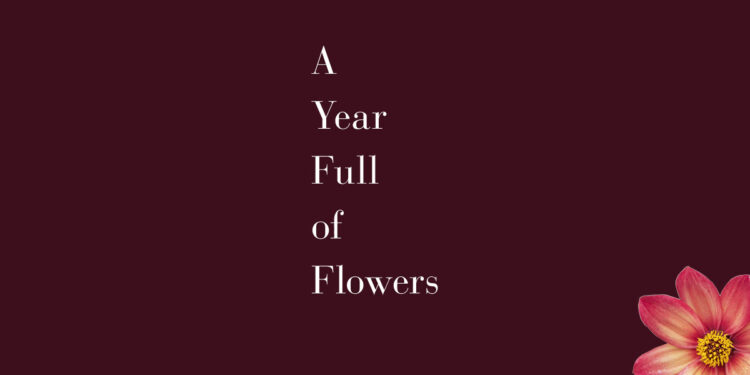 By Gail Schuster
Many people will be familiar with Sarah Raven, having seen her on television in the BBC's Great British Garden Revival and Gardener's World where she makes regular appearances. Having graduated at the University of Edinburgh in history, Sarah trained as a doctor and worked at the Royal Sussex County Hospital in Brighton before following her current career as a broadcaster, teacher and writer. She also runs her own successful mail order gardening company and a gardening and cookery school at her home, Perch Hill, in East Sussex. A Year Full of Flowers follows the course of a year in its grounds.
Gardening was already an increasingly popular hobby in the United Kingdom prior to the pandemic, as people embraced a greener ethos by growing their own vegetables and cutting down on food miles, resulting in waiting lists for allotment plots. It offers an inexpensive pastime, through ingenious recycling, upcycling and composting, though it is possible to spend a small fortune too!
Coronavirus has meant people have been spending more time in their own plots, reaping the benefits that this healthy pursuit has to offer, such as keeping active and teaching children about where their food comes from. Another important aspect to gardening is that it helps people to relax and connect with nature, providing benefits for mental health, especially through these recent difficult times.
"A wonderful resource"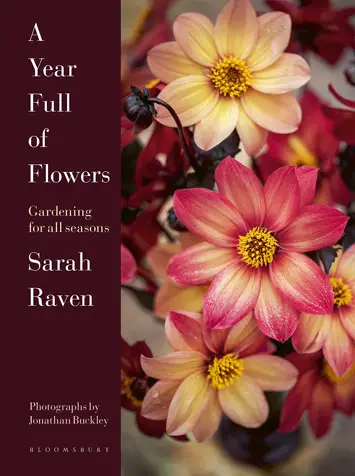 The book follows the year sequentially from January, with a chapter for each month except for the winter which gets only two. Each one has the same pattern; there is a general section about the plants which are in bloom at that time of year, observations on the season and jobs which need to be undertaken in the garden. This is succeeded by information about the flowers which are that month's stars, for example tulips in April, roses in June and dahlias in September.
Raven trials plants at Perch Hill and in the book, she provides the results, for example, best narcissi for cutting, best of the violas and best of the alliums. For those wishing to follow certain palettes or a part of the spectrum, flowers are also grouped by colour family; rich and brilliant, warm, soft and cool and so on. Finally, at the end of each chapter, there is a practical segment which outlines what tasks need to happen and how to do them. There is advice on all sorts of horticultural matters such as sowing, taking cuttings, feeding, staking and training plants to name but a few.
A Year Full of Flowers is a wonderful resource for anybody wishing to fill their garden with colour and perfume all year round. It is exquisitely produced with masses of beautiful photographs by Jonathan Buckley and crucially, for anybody wanting to try and find the plants, the varieties are named.
This latest work by Sarah deserves to be so much more than a coffee table book, although it would make a fabulous addition to any occasional table and will inspire both novice and experienced growers with planting ideas and advice from a seasoned gardener.
'A Year Full of Flowers' by Sarah Raven is published by Bloomsbury, £22.50 hardback