The Folio Book of Horror Stories – Review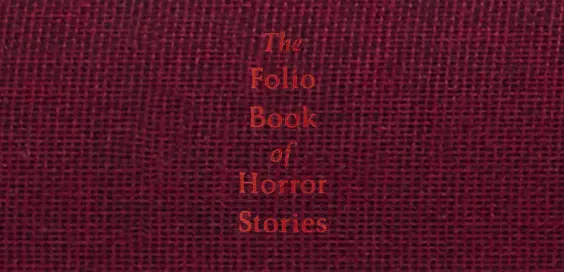 By Sarah Morgan
The nights are drawing in and the weather has turned decidedly colder… and that means the atmosphere is just right to start reading horror stories again.
There is no shortage of novels and collections to choose from, but one of the best of the current batch heading our way in time for Halloween is The Folio Book of Horror Stories, the latest offering from the Folio Society.
This beautifully produced tome comes, as is customary from this publisher, in its own slipcase, while its textured cover gives it a sumptuous edge, albeit it one from a bygone age – which is a bonus, as far as I'm concerned.
"A history of the horror yarn"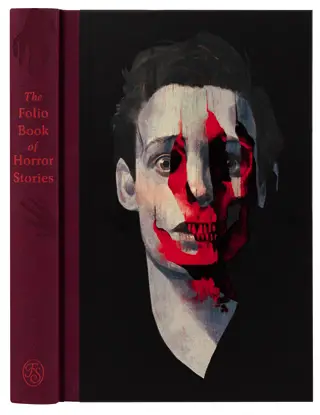 The tales themselves have been chosen by none other than Ramsay Campbell, who is arguably Britain's foremost living horror writer. An inclusion of one of his own stories may seem a little self-indulgent, but as Campbell himself explains in his introductory essay, the publisher requested he did so. And when it turns out to be as impressive as 'Again' – his tale of unsuppressed, overwhelming desire that leaves readers feeling in need of a cleansing shower after reading it – nobody would mind its presence anyway.
Campbell's selection is ordered chronologically, so it can almost be regarded as a history of the horror yarn, charting its development since Edgar Allan Poe's masterful 'The Fall of the House of Usher' in 1839 to Adam Neville's unsettling 'Hippocampus' from 2015.
In between there are meetings with such classic authors as MR James ('Count Magnus'), Arthur Machen ('The White People'), Algernon Blackwood ('Ancient Lights'), HP Lovecraft ('The Music of Erich Zann') and Fritz Lieber ('Smoke Ghost').
"Outstanding illustrations"
These are undoubtedly titans of the genre who produced extraordinary works in the first half of the 20th century, but I prefer some of the later entries, including 'The Bus' by Shirley Jackson. It has a rather well-worn idea at its centre, but in Jackson's skilful hands, it becomes something very chilling indeed.
Other memorable tales include Dennis Etchison's 'Call Home', which perhaps takes on a different edge now, in a world where adults have to be careful of approaching children for fear of being accused of being a paedophile, and Stephen King's '1408', which reveals what happens when a cynical writer investigating supposedly haunted hotel rooms ventures into the most disturbing place on the planet.
The book is complemented by Corey Buckley's outstanding illustrations, giving an already classy publication an even more impressive edge.
The Folio Society's 'The Folio Book of Horror Stories', edited and introduced by Ramsey Campbell with illustrations by Corey Brickley is available exclusively from The Folio Society – www.FolioSociety.com