Spirits of the Season: Christmas Hauntings – Review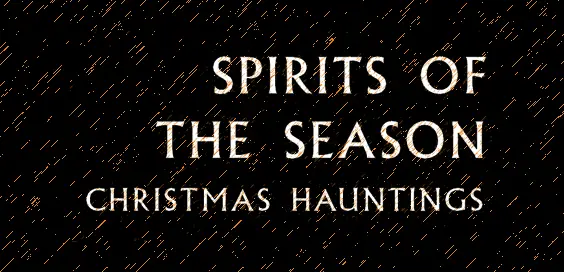 By David Schuster
Ever since the BBC's 'A Ghost Story for Christmas' television series of the 1970s, (watched in black and white, clutching a cushion), I've loved to read a chiller over the festive season. There's something perversely comforting about being indoors, with the tree lights twinkling whilst reading something devilishly macabre.
I therefore jumped at the chance to review Spirits of the Season: Christmas Hauntings. Edited by Tanya Kirk, Lead Curator of Printed Heritage Collections 1601-1900, this is the latest in the British Library's 'Tales of the Weird' series – and it doesn't disappoint.
"Narratives are varied"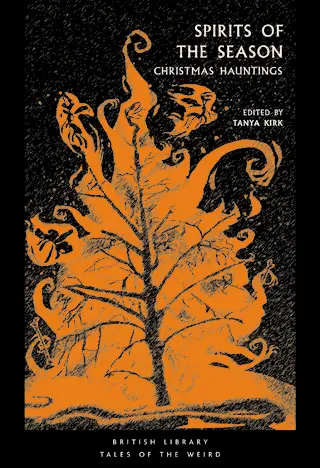 Kirk has assembled a nicely varied collection of 14 tales, arranged chronologically by publication date from 1867 through to 1940. There are some famous horror writers included; Algernon Blackwood, and the master storyteller M.R. James. However, one of the great pleasures of reading collections such as this is finding authors whom you weren't previously familiar with, and there are plenty of those. For me these included Thomas Guthrie, under the pseudonym, F. Anstey (1856-1934), Frank Cowper (1849-1930) and Marjorie Bowen (1885-1952). I was pleased to note that a number are from female authors, often under-represented.
The narratives are likewise varied: There's Frank Stockton's 'The Christmas Shadrach', a cautionary "be careful what you wish for" story, which taught me what a Shadrach is (it's a piece of iron ore that passes through the smelting furnace unaffected, in case you were wondering).
'Christmas Eve on a Haunted Hulk' does what it says on the tin, whilst the title of Hugh Walpole's 'The Snow' only becomes evident at the conclusion. The collection is also interesting where authors, such as Walpole, famous in other genres are included. There are contributions from children's author E. Nesbit, writer of sailing manuals Frank Cowper, and one of only a handful of ghost stories written by Bradford author J. B. Priestly. Each is preceded by a brief but interesting biography of the author.
"Add to your Xmas list"
My favourite of the collection is F. Ansty's unusual 'The Curse of the Catafalques'. This is a Victorian horror with a strong comic vein running through it. The hilariously self-centred main character introduces himself thus: 'I was not a success at home; in my anxiety to please a wealthy uncle on whom I was practically dependent, I had submitted myself to a series of competitive examinations for a variety of professions, but had failed successively in all. I found afterwards, too late, that this was partly due to the fact that I had omitted to prepare myself by any particular course of study, which it would seem is almost indispensable to success in these intellectual contests.'
He then decides to impersonate his companion on a Melbourne to London steamship crossing, in order to marry a rich heiress. Sadly, for him, he doesn't trouble to find out the unique conditions imposed upon the marriage…
My Christmas stocking often includes a book of macabre tales, if I've been good. I'd urge you to add Spirits of the Season to your Xmas list.
'Spirits of the Seasons: Christmas Hauntings', edited by Tanya Kirk is published by The British Library, £8.99 paperback