Munich by Robert Harris – Review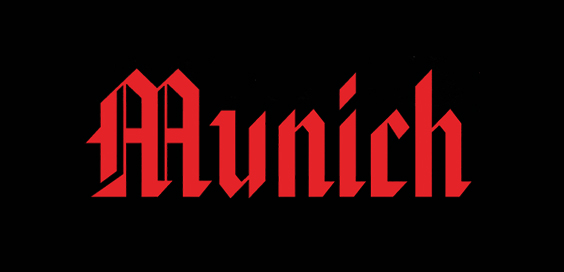 By Nigel Armitage
In his gripping 1992 counter-factual novel Fatherland, Robert Harris envisaged a frightening world where Hitler and Nazi Germany won the Second World War. In Munich, he turns the clock back to a pivotal moment in history when it was hoped that war might still be averted. Set over the course of four days in September 1938, the novel is a fictionalised account of the conference that resulted in an agreement that its chief architect – the British Prime Minister Neville Chamberlain – notoriously heralded immediately afterwards as meaning 'peace for our time'.
History, of course, records the subsequent extinguishing of any hope for peace not long afterwards; the novel's significant challenge therefore is to engage the reader's interest in an historical endeavour whose apparent catastrophic failure is known by all. As with his previous impressive and hugely enjoyable books, it is a challenge that Robert Harris triumphantly and thrillingly overcomes in a story of nerve-shredding deeds amidst the top table diplomacy.
"Heroic and reckless"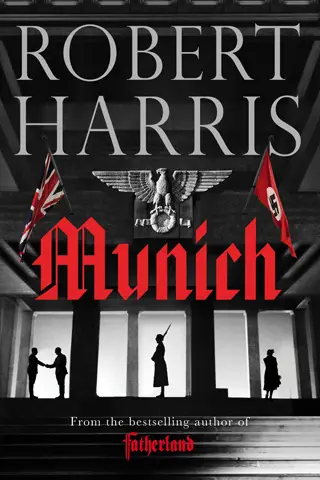 In common with many of his novels, Harris's main characters in Munich have access to, but are at one remove from, the actual seats of power. It is a perspective that allows both a window on to a rarefied world and the opportunity to critique it. At the beginning of the story we're introduced to Hugh Legat, whose job as a private secretary and scribe to the Prime Minister, means that he's sometimes literally just one step behind: "He followed Chamberlain down the stairs, noticing the narrow sloping shoulders, the silvery hair curling slightly where it was cut short at the back, the surprisingly powerful hand brushing lightly along the banister rail […] He was a Victorian figure."
A 'Victorian figure' up against a new type of political and nationalistic force. Of Hitler, one of Chamberlain's party says: "'It's not like dealing with a normal head of government. He's more like some barbarian chieftain out of a Germanic legend – Ermanaric, Theodoric – with his housecarls gathered around him […] Who'd want to be in the PM's shoes, trying to negotiate with such a creature?'"
Paralleling Legat's role is Paul Hartmann, a German diplomat with access to Hitler but also a member of the necessarily covert anti-Hitler resistance. What links Legat and Hartmann is a close Oxford student friendship from several years before. It is a link that Hartmann is desperate to exploit, as part of an attempt to make known to those who need to know Hitler's true and ferocious intentions for Europe. Hartmann's actions in the story are heroic and reckless in equal measure.
"Delight and enthral"
Alongside the characteristic exciting and deft plotting, Munich is full of Harris's acute eye for detail, as when the Chamberlain party embark on their fateful mission by means of a Lockheed Electra aeroplane. Conveyed wonderfully is the novelty and sense of danger associated with early passenger air travel: "Then, just as he had thought they were bound to crash into the fence at the edge of the airfield, the bottom of his stomach seemed to fall away and the cabin tilted upwards even more sharply, pressing him back into the seat. The propellers clawed at the air, hauling them into the sky." Legat's potential importance to the upcoming but uncertain proceedings is highlighted by a comment from a fellow passenger that is as funny as it is flabbergasting: "'Do you realise you're the only man on this plane who speaks German?'"
Munich will delight and enthral established Harris readers and those coming to his work for the first time. It is in no way a failing of the book, in fact quite the reverse, that the events so exhilaratingly described, create a perhaps inevitable thirst to find out more about its factual basis. It is commonly said that truth is always stranger than fiction, but in Munich Harris brings to bear his always fascinating novelistic capability to bring the pages of history and its characters vividly to life. A great read.
'Munich' by Robert Harris is published by Arrow, £8.99 paperback