An Interview with Chris Difford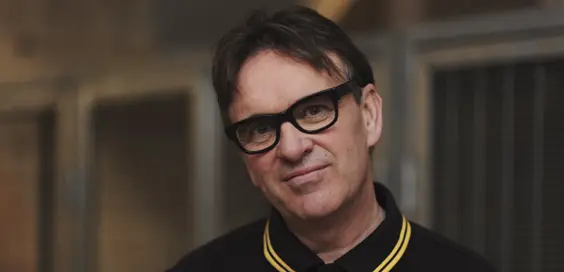 Chris Difford is probably best known as co-founder of Squeeze, alongside long-time collaborator Glenn Tilbrook, but he has wrote with a host of musicians over the years, including Elton John, Bryan Ferry and Lisa Stansfield.
Back in the solo spotlight with a new autobiography and a special acoustic tour to back it all up, he talks to Victoria Holdsworth about 40-years in the music business, signing away his royalties and his 'fantastic journey'…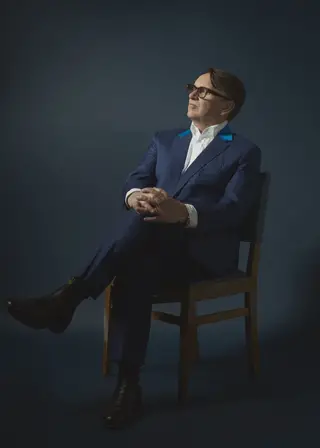 'Some Fantastic Place' seems to be more of a memoir than an autobiography, in the traditional sense. Did you intend it to be so, and why was now the right time to release it?
Yeah, I intended it to be like that. It's a very personal read, it's very honest and open. Why did I chose now? Well, I chose now because it was finished [laughs] and it just seemed like a good time to put it out. It's reflecting upon 45 years of being with Squeeze and 25 years of being sober, which is a long time!
In your book you said that, after a few years of rattling up and down the motorways, moving from one sticky-floored venue to another, you eventually found yourselves performing at Lou Reed's birthday party. That must have been pretty crazy, how did that come to be?
Well to be honest, I don't even think he was there, [laughs] that was the funny thing about it. I don't remember meeting him there. I could pinch myself with what luck I have had down the years to be performing in such great places. I'm just grateful to have had such a fantastic journey.
"Emotional"
Which would be your favourite recollection in the book?
I think the early stuff really, about my childhood, growing up with my mum and dad, listening to music as a teenager. It was such a great time. Music in the seventies was absolutely brilliant and I think we lived through the golden age of music then. When I listen to the charts now, well if you can call them the charts, they're really not as appealing as they were then.
There are some pretty raw parts to the book. In a career lasting over 40 years, what have you learnt most from the tough times as a person, and also as a musician?
I haven't learnt a lot really! [laughs] I'm still learning, just on a daily basis. I suppose that I have learnt to try and be more gentle with myself and actually enjoy making mistakes and not being so completely factual about my life. Life is an emotional journey and it's not a mathematical equation with a certain amount of time and days. It's an emotional ride and human beings are emotional, and for me that is the most important thing to try and remember, and to recognise my own human abilities as a writer and as a person.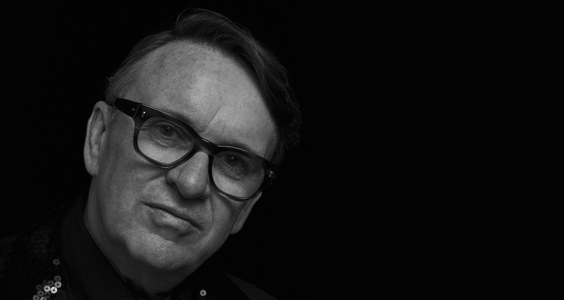 "I'd love to play guitar with The Arctic Monkeys"
You also signed away all of your royalty rights, so no one, including your children, can profits from any of your songs. What was the decision behind that?
Well it wasn't a decision that I made. I mean, I signed the contract when I was a kid, like a lot of people in those days in bands, and fifteen quid a week sounded like a good amount of money to earn and it afford us to be able to record and be in the band. So it wasn't until some years later that I discovered what I had actually done. If I hadn't have signed that contract though, then I wouldn't be sitting here today. I can't be angry about stuff.
This tour sees you performing alongside the exceptional Boo Hewerdine, with whom you performed with on BBC's Songwriter's Circle alongside Justin Currie from Del Amitri, which is probably one of the best things I have ever listened to. What makes working with Boo so special and is there anyone else you would like to collaborate with, but haven't had a chance to yet?
Well that's a good question! I really enjoy working with Boo, and we have written lots of songs together, and we have maintained a good relationship, even when not touring. We have a great rapport together and understanding. Playing with Boo is gentle and fun. With regards to who I might like to work with, well there are just so many people! Justin Currie is such a great lyricist on those terms, but I'd like to be in a band. I'd love to play guitar with The Foo Fighters, or play with someone like The Arctic Monkeys and be someone in the background in another band. So if there is anybody out there that wants me to join their band, I'd be happy to give it a go [laughs].
"Recovery"
I'm sure there will be plenty of people offering you a spot when the word gets out.
I hope so, because I'm not done yet! [laughs]
Squeeze still clearly remains a priority in your life, so what keeps you revisiting the band and how do you keep the drive going to want to keep playing together?
Well, I think that we've had two albums out in the last five years, and we've been very professional in producing and promoting those two albums, and we are still promoting our history, if you like. We are keepers of our own museum but it's an interesting journey that we have taken for 45  years, which most bands don't make it to. I don't really know, it's like I've grown an extra limb, and it's called Squeeze and it just happens to be there. Sometimes it's a healthy limb and there are occasions when it feels a bit bruised or broken [laughs].
What would you like people to take away with them after reading the book or coming to see you perform this acoustic book tour?
Well, the story is one about recovery for me, and not just about being in Squeeze. It took me a long time to get to the place that I needed to be. I'm not suggesting that my book will change people's lives – it certainly won't – but it might ask a few questions and that is what reading books should do. So I do hope that it does ask at least one question.
'Some Fantastic Place' by Chris Difford is out now. For acoustic dates visit: chrisdifford.com