Sophia Elizabeth Lawrence: Ripon's 'Uncontrollable' Political Operator
By Nan Sloane
The 1832 Great Reform Act is generally seen as a landmark event in British history, the point at which the first significant parliamentary reform ushered in the prospect of the modern democratic age. It is supposed to have abolished pocket boroughs and corrupt voting, but in fact this was not always true, as the story of Sophia Elizabeth Lawrence of Studley Royal, the town of Ripon, and the 1832 general election shows.
For more than a century, a small number of electors in Ripon had sent two MPs to the House of Commons, but, as The Times had observed in 1828:
'…the elective franchise in the borough of Ripon is limited to the occupiers of burgage tenures, the whole number of which does not exceed 146, of which Mrs Lawrence of Studley Royal, the patroness and most liberal benefactress of the borough, possesses a decided majority, and of course really returns the members sent from this borough to Parliament.'
Sophia Elizabeth Lawrence had inherited control of Ripon's elections from her aunt, Elizabeth Allanson, in 1808. A great benefactor of charitable causes, supporting many projects in Ripon and beyond, she also exercised political power, effectively decided who the mayor of Ripon should be and who should sit on the council. Her political influence also extended to Westminster. In 1823, when the post of Chancellor of the Exchequer was offered to the Ripon MP Frederick Robinson, he said that he would be happy to accept but would first need to clear it with Sophia Elizabeth, though he had 'no doubt that she will make no difficulty'.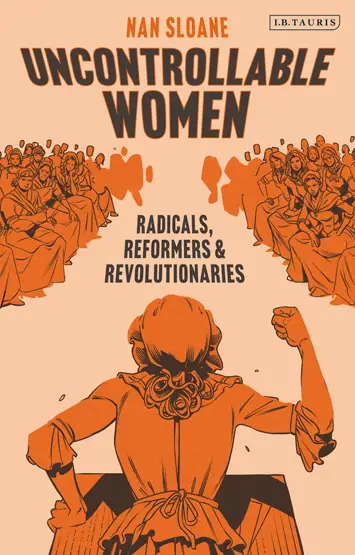 Prior to 1832 the owners of pocket boroughs such as Ripon had been able to impose their candidates without too much trouble. In fact, actual elections were rare, since most candidates were 'elected' at the hustings stage of proceedings, then by far the most exciting and entertaining part of the process. Such was the success of people like Sophia Elizabeth in getting their candidates through at this stage, that before 1832 ballots were held in only a minority of seats. In 1812, for instance, just 25 per cent of constituencies went beyond the hustings to the polls.
"Not at all averse to electoral malpractice"
For the 1832 general election the new electorate consisted of any man who owned or rented a property with a rateable value of £10, and in Ripon this meant an increase in electors to 341. Sophia Elizabeth Lawrence and her two Tory candidates were less than pleased to find themselves faced with a determined Whig opposition which, despite the town's mayor and returning officer being in Sophia Elizabeth's pay, was able to force a full election.
The campaign was bitterly contested, with the Whigs directly attacking Sophia Elizabeth. One candidate announced that he was standing 'to do away with petticoat influence', adding that 'Men could no longer bear it, that one immense blue petticoat should cover the whole town of Ripon and exclude from its inhabitants those bright rays of light and liberty which are now shining forth in all their glory'.
Many of the electors turned out to agree with him; 330 of them voted and a narrow majority chose the Whig candidates. Sophia Elizabeth Lawrence tried to get the result overturned but failed, so instead she evicted any of her tenants who had voted against her. Then she set about creating new electors by the simple mechanism of splitting some of her £10 plots of land in two and letting both parts for £10 a year each. The next general election was in 1835, by which time there were 383 voters who dutifully elected the two Conservative candidates with a resounding majority. After that parliamentary elections were not contested in Ripon until 1852, a few years after Sophia Elizabeth's death.
Sophia Elizabeth Lawrence is chiefly remembered now for her work to preserve the Studley Royal house and estate, but as the events of the 1832 general election show, she was also a keen political operator and not at all averse to electoral malpractice when it suited her. She also demonstrates that, long before most people could vote, a tiny number of elite landowning women could, and did, wield considerable political power in their own right.
Adapted from: 'Uncontrollable Women: Radicals, Reformers and Revolutionaries' (I.B. Tauris) which published on the 27th of January.
Nan Sloane is an author, speaker and trainer with an interest in the role of women in the public space, particularly in politics and the Labour Party. Her previous books include 'The Women In the Room: Labour's Forgotten History' (2018), 'In Our Own Words: A Dictionary of Women's Political Quotations' (2016), and 'A Great Act of Justice: The Flapper Election and After' (2009).