The Secret Garden: Adapting a Yorkshire-set Literary Classic for the Big Screen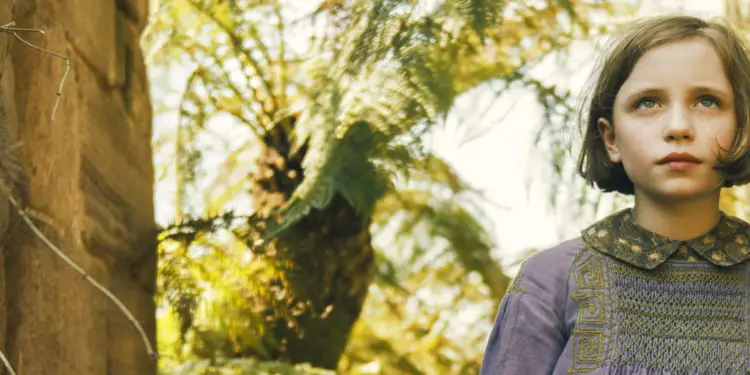 The Secret Garden by Frances Hodgson Burnett was first published in book form in 1911, following its serialisation in The American Magazine (November 1910 – August 1911). Set in Yorkshire, it became one of Burnett's most popular novels and is widely regarded as a classic of English children's literature. In its original, periodical format, however, it was marketed at adult readers – few children scanned the pages of The American Magazine – and its enduring popularity owes much to its pan-generational appeal.
In crafting her story, Burnett adopted an unorthodox approach, seizing on the traditional concept of an orphaned child protagonist and transforming her lead character into a moody, spoiled and unkind little girl. The novel's first sentence describes Mary Lennox as, "The most disagreeable-looking child ever seen." As one literary critic notes, "Mary… is not a good-natured, put-upon creature cut from the cloth of Oliver Twist or Cinderella." She is no Pip, Jane Eyre or Heidi. By the time she was six, wrote Burnett, Mary was tyrannical and selfish.
"Simple yet universal"
And it was from this unlikely starting point that the story's success took root. Through her interaction with a magical garden, Mary learns to heal herself. There is no rescue through romantic love. This is a story of self-transformation, which goes on to tackle themes of disability and the redemptive power of nature. It is an adventure story for young readers infused with a complexity that transcends most children's stories.
Certainly, producers Rosie Alison and David Heyman from Heyday Films recognised the story's ability to speak to people of all ages. "The story clearly has an enduring power which attracts us back to it, again and again," says Alison.
"There is something so simple yet universal about the conceit of a secret garden – and a lonely child in a wintry house finding that hidden garden, a lost place with the power to restore and heal her life through nature, and friendship.
"It's a very intimate story," she adds. "I think everybody can grasp that central conceit of a lost secret place where you can open the door and suddenly everything is going to be sunlit and radiant and blossoming. Finding your way to your lost inner haven is something everybody can relate to.
"Moved by the purity"
"It is one of the great redemptive fables and it is a very adult story in so many ways. And although we think of it as female-oriented, everywhere we went on our recces we were really surprised by how many men said they liked The Secret Garden." As an example, Alison notes that one of the actors that they approached, Colin Firth (who takes on the role of Mary's uncle, Archibald Craven) was so moved by the script Heyday had commissioned, that he cut short a sabbatical in order to join the cast.
"Colin read the script and couldn't resist," she says. "He was very moved by the purity of the story."
Heyman, too, believes that their adaptation will, like the Harry Potter films he produced, prove universal in its appeal. "We've made a film for audiences as young as seven, going up to even older than me, people in their sixties and seventies and beyond," he says.
Such is the popularity of The Secret Garden, it has already played on the big screen four times, and it has also inspired a Broadway play and four television adaptations. Alison, however, believes that the story is ripe for a retelling, proving especially pertinent to the 21st century, especially as so few children will have seen the earlier adaptations.
"Psychologically searching"
"It has been 27 years since the last film version," she says, "and a whole new generation of children are largely unaware of The Secret Garden and are thereby missing out on the pleasures of this mysterious, uncanny and profound story.
"Also, we are today ever further away from nature," she continues, "and we are ever more in need of its benefits. Hence, the idea that you can go through a little gate into something that will open you up remains as potent as ever.
"And I hope that with our adaptation we have made something more psychologically searching than what's been seen before, building on a deeper sense of what our relationship with nature can be."
In order to bring this vision to life, Alison and Heyman turned to writer Jack Thorne who, among his many celebrated works, has regularly explored the travails of childhood, while also touching on the isolation of youth and on disability, these themes appearing in pieces as diverse as Wonder, Skins, Cast Off, The Scouting Book for Boys, Let the Right One In and Harry Potter and the Cursed Child.
"Lyrical and spontaneous"
"The hesitation you have when taking on The Secret Garden is, 'Is it just going to be a Sunday teatime, old-fashioned classic?'" explains Alison. "But we wanted it to have some modernity and relevance and resonance to today. Jack has a fresh, contemporary voice. He's so good at capturing the way that children and young people speak to each other.
"And he's very interested in misfit children. He'd done an adaptation of Let The Right One In at the Royal Court Theatre, and he has a great interest in exploring disability as well.
"So these elements made us think he might engage. Jack has a very pure heart and soul. He's got a lovely warmth and the ability to be lyrical and spontaneous, so I hoped that The Secret Garden would appeal to him."
Thorne had loved the book as a child and when re-reading it after Heyday's approach, realised that he adored it even more as an adult. "It's such a bold book," he says, "such a beautifully twisted book that celebrates a very destructive girl who finds herself again. When I re-read it I was surprised by how dark it was, and I love it for that."
He was especially attracted to the idea of exploring how Mary had become such a vexatious girl. "The main thing that I wanted to do was to show that she was a child who had been destroyed by adults, and then re-made by kids. The thing she and Colin have in common is that they have both suffered extreme neglect and it felt really important to explore that."
In both the book and Thorne's adaptation, Mary is shaped by her early childhood in India. "We don't spend long in India, it's only little flashes of it," Thorne continues, "but it's enough to tell you the story that she was not someone who was loved in the way that she should have been loved, for a lot of complicated reasons. Her mother had reasons to have darkness overtake her. But adults let Mary down and it is children who build her back up."
"It's about a child being saved from herself"
The fact that she learns to heal herself, through her interaction with other children and with the garden, adds Thorne, is one of the reasons why The Secret Garden is such a powerful story.
"There is something really important about the fact that this is a restorative arc for a child," he says.
"In modern fiction it's very hard for children to be as obnoxious as Mary is and yet I think there is something really special about that. It's not about a child being saved from something; it's about a child being saved from herself.
"Looking inside yourself, which Mary has to do through the garden, and re-planting yourself and growing in a new way, feels so important. And there is something to be said about what nature can do for you. If this film encourages a few more kids to go out and build a den in the garden or in a park or wherever they've got, that's fantastic."
With Thorne writing the script, Alison and Heyman then began searching for their director, and they were delighted to secure the services of Marc Munden, the three-time BAFTA-winning English director who counts the likes of Utopia, The Crimson Petal And The White, National Treasure (on which he had worked with Thorne) and The Mark of Cain among his many successes.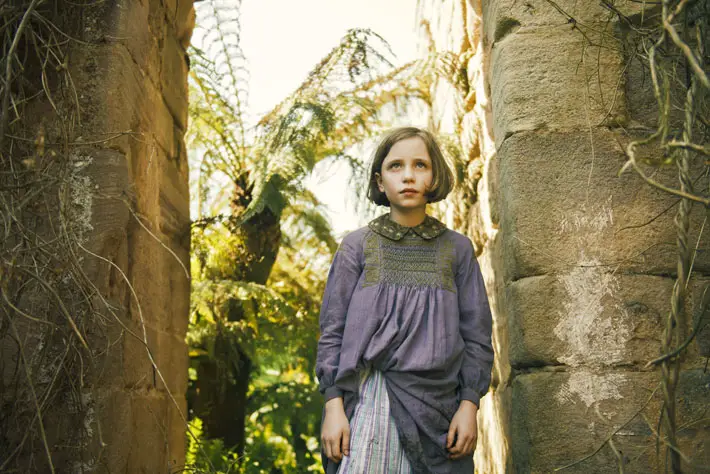 "Emotional intelligence"
"Marc was a very, very early thought," says Alison, "and although The Secret Garden is completely different from anything he's done before, his work has such an authored voice and a visionary visual eye.
"He can get into a subjective eye and he also digs deeply into psychology and authentic emotion. He does dark, broody, edgy television work yet he's a very thoughtful, gentle person with a very soulful, reflective side. You also know you're not going to get something twee and cloying with him."
Munden responded to the idea immediately. "When I read Jack's script it was classic in the sense of being true to the book," he says, "but there were two things about it which I particularly liked. One was that it was about unloved children who find love in their friendship with each other, and who then learn to become children for the first time.
"The other thing about the writing was that even though it felt true to the ideas in the book there was an emotional intelligence about the children, an emotional articulacy, which felt very adult. The adults are written as adults but they do not have that emotional intelligence in how they're dealing with grief. So the children are working it out in quite an adult way and that felt very 21st Century to me. It felt very modern."
'The Secret Garden' is set for cinematic release on 14th August