Magic in the Moonlight (2014) – Film Review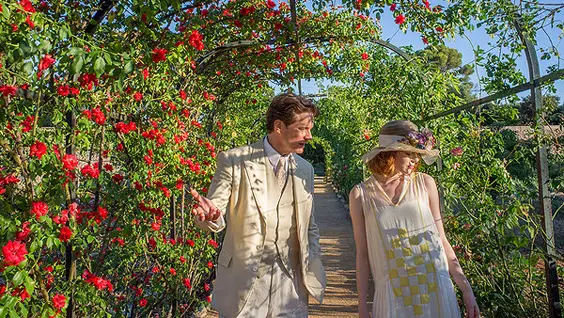 Director: Woody Allen
Cast: Colin Firth, Emma Stone, Eileen Atkins
Certificate: 12A

by Jen Grimble
Woody Allen movies, like Christmas, have become an annual tradition. The iconic director has endless ideas up his sleeves, yet some say he has lost his sparkle. After the success of Annie Hall all subsequent films faced unrealistic comparisons. Yet there is always a charm to Allen's modern offerings, and his latest is no exception.
Yes, this is another jovial love story, but unlike most rom-coms, Magic in the Moonlight has panache, touches of classic farce and undertones of social satire – three things Allen has spent decades mastering. The boy-meets-girl format feels fresh, set in Southern France during the roaring-twenties. We transport to a time of playful innocence and it is in this era that the plot thrives. Simplicity is essential.
We discover that an American spiritualist, by the name of Sophie Baker (Emma Stone), has seduced the aristocratic Catledge clan, with her apparent psychic abilities. A concerned family friend calls on the assistance of Stanley Crawford (Colin Firth), the "world's greatest" illusionist, to quash her act. The self-confessed know-it-all – and a rather pessimistic one at that – plans to use his magical know-how to reveal Sophie as a fraud. As Stanley is drawn into her mystical world, he begins to question everything, allowing his inner child to blossom.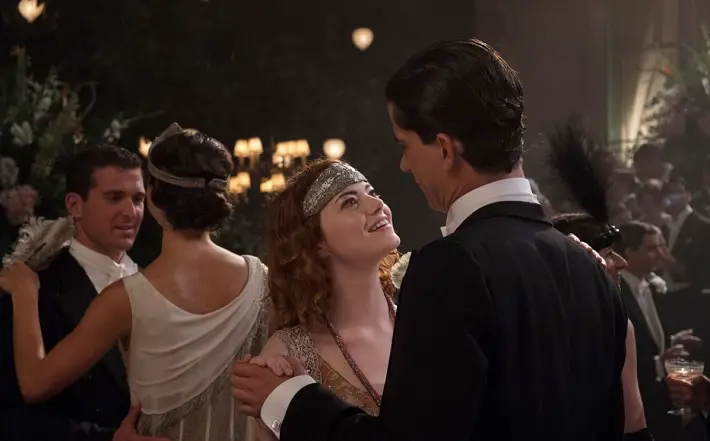 "Philosophical ponderings, romantic declarations"
Firth's pomposity is reminiscent of his Mr Darcy days, yet in this feature, he seems over-rehearsed and awkward. That is not to say that Firth and Stone lack chemistry, but the pair seem slightly too farcical to believe. It is Emma Stone as the happy-go-lucky medium, who truly shines. Without her Algernon Moncrieff-style eccentricities, the film would not have half its charm.
Worth a mention too is Eileen Atkins, who plays straight-talking Aunt Vanessa. Her performance adds sincerity to every scene she graces. The central suggestion throughout Magic in the Moonlight, is that letting go of pessimism and caution can bring happiness. Yet this notion is not forced upon us, nor does it teach us a lesson. The subtlety in which Allen introduces it, is enough to get the audience emotionally and mentally involved. Somehow, with over 50 movies under his directorial belt, Woody Allen creates originality in a classic retelling.
Magic in the Moonlight offers philosophical ponderings, romantic declarations and a plot-twist to keep everyone guessing. Woody Allen succeeds in providing yet another endlessly enjoyable comedy, and while it may not win any awards, or be his best work, the sheer enchantment of it all, makes this romantic comedy well worth a watch.
6/10