The Inn on Loch Lomond, Inverbeg, Argyll & Bute – Review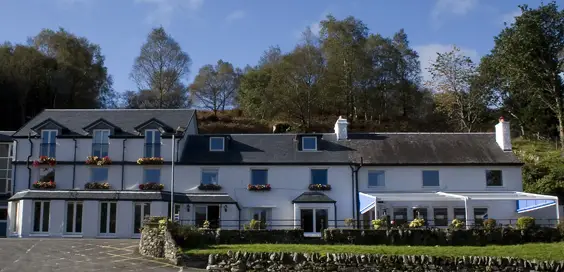 The Inn on Loch Lomond, Inverbeg, Argyll & Bute
Review
by Michael Pounder
For the second night of our late-autumn Scottish getaway, we headed west to The Inn on Loch Lomond at Inverbeg. Handily placed next to the main A82 road near the quaint village of Luss and directly opposite the largest inland stretch of water in Great Britain, the hotel is a perfect base from which to explore the western Highlands and islands to the north, while Glasgow is just a 40-minute drive to the south.
Even on a damp Sunday afternoon in November, the place was bustling as we arrived, with a queue of people waiting to check in. First impressions were of a stylish and contemporary hotel with a large and inviting restaurant and bar – complete with natural furnishings and the obligatory roaring fire.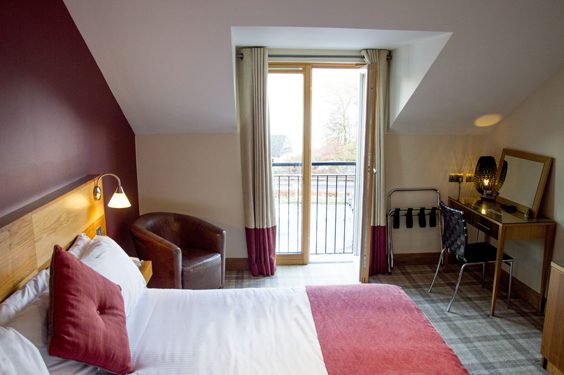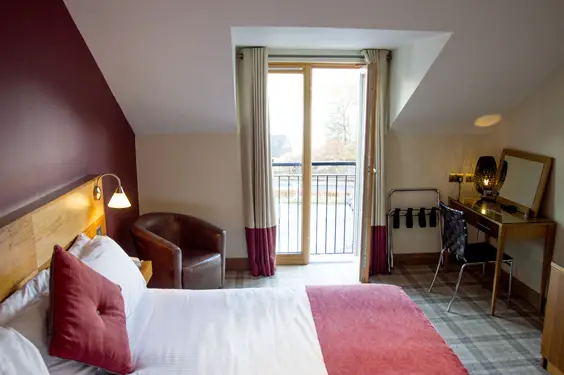 "Relaxed atmosphere"
Our room was smart and spacious, and the underfloor heating in the bathroom was a godsend on a chilly night. The balcony doors faced east looking towards the loch, overlooked by the majestic Ben Lomond towering above the dark waters. At 3,196 feet, it is the most southerly of Scotland's Munros and one that is relatively easy to scale, making it one of the most popular with climbers.
There is casual dining within the relaxed atmosphere of Mr C's Fish and Whisky Bar and Restaurant, serving seafood, burgers, steaks and what many describe as the best fish and chips in Scotland. I'm no whisky aficionado, but I counted at least 50 different kinds behind the bar so those whose favourite tipple is a wee dram are very well catered for.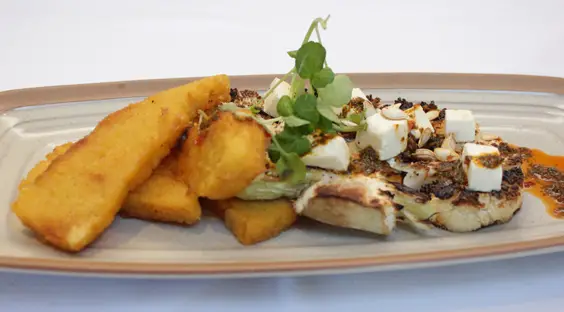 "Tasty and filling"
The menu is essentially 'posh pub grub' with many recognisable favourites alongside local delicacies such as The Highlander, haggis, neeps and tatties, battered haggis supper and Hush Puppies (we had to ask about that one!). I went for the chicken and pesto pizza, which was tasty and extremely filling.
There is a slightly confusing system for post-dinner drinks whereby it's possible to open a tab but it must be paid at the end of the evening rather than on checking out – which seemed to catch a few unwary guests by surprise.
Breakfast the following morning was, in all honesty, a little disappointing. Whether the hotel was understaffed that day or whether the seemingly high number of guests had taken them by surprise wasn't clear, but the experience was distinctly underwhelming, certainly when taking into account the excellent service the previous night.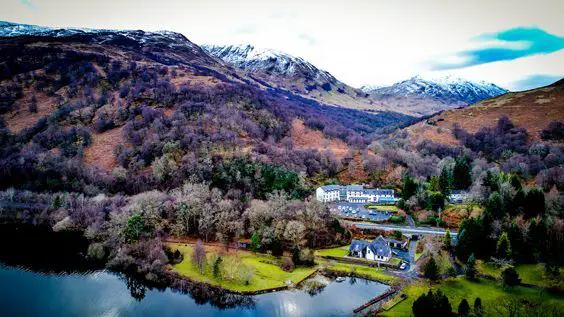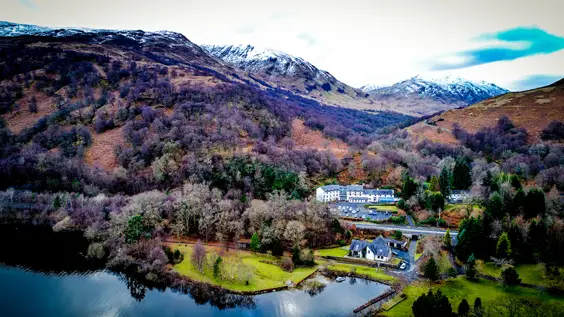 "Perplexed"
There are two breakfast rooms and, as luck would have it, the buffet was located in the one we hadn't chosen to sit in. Unfortunately, no one told us, so we were more than a little perplexed as well as hungry as the waitresses seemed rushed off their feet. When we eventually realised, we discovered there were no decaf tea or coffee options, and the orange juice had run out, so we ended up nipping back up to our room to grab the tea and coffee we'd brought with us. I was then presented with what can only be described as 'hard-poached eggs' on dry toast.
It was a shame to end our visit on a low note, and the overwhelming feeling was that although our experience was generally a good one, with a couple of minor changes, The Inn on Loch Lomond could be so much better.
The Inn on Loch Lomond, Loch Lomond, Inverbeg, Argyll and Bute, G83 8PD
Room prices vary between seasons and days of the week. Prices can start from £80 upwards per room, per night based on 2 people sharing & includes breakfast.
01436 860678
innonlochlomond.co.uk