7 Must-Have Gadgets for Online Casino Games
Online casinos have almost completely replaced land-based casinos and it's not so difficult to understand why. We live in a digital world and everybody seems to prioritise convenience and accessibility above anything else.
With the many digital innovations we're seeing on a daily basis, who knows? We just might be saying goodbye to the brick-and-mortar anytime soon.
Technological advancements have brought about developing new tools that make it easier to do many things; work, learn, and even play an online casino game. There are many gadgets that make playing a casino game more enjoyable and convenient.
We decided to list out some of the finest gadgets every gaming enthusiast must have. These tools are essential in today's gaming world. Without further ado, here are seven gadgets every gamer must have:
VR Headset
A VR headset is a must-have if you desire to have the best gaming experience. No other gadget on this list gives a real-life feel to your game than a VR headset – this gadget was designed to make the game you're playing appear more real to you.
You can use a VR headset to play blackjack, roulette, slots, poker, and other interesting casino games.
We recommend buying a VR headset that is capable of room-scale VR, has a good gaming library, can connect to personal computers, and is easy to set up. We strongly advise you to avoid heavyweight VR headsets.
Smartwatches
One of the many advantages online casinos have over the brick-and-mortar is availability. These days, casino lovers love to play games anytime they like and anywhere they want, and smartwatches can be a great addition to your gadget collection.
With a smartwatch, you can play different types of casino games at your own convenience as long as you have it strapped on your wrist. Consider buying a smartwatch that has a good battery life and other amazing features like strong connectivity, quality audio, and great visuals. There are many affordable options in the market.
Smartphones
Of course, if you're reading this, you most certainly have one with you. We can count the number of young teenagers and adults who don't have mobile phones.
Smartphones serve many functions and playing games is one of them. Many game developers offer casino gaming apps specifically designed for mobile.
Go for smartphones that come with excellent gaming features like visuals, large ROM/RAM, strong internet connectivity, and great audio.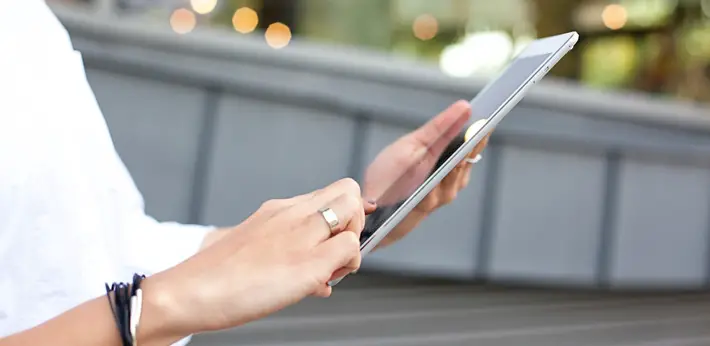 Tablets
Literally everyone today has a smartphone but many don't really fancy buying a tablet since they both carry almost the same functionality. But a tablet is a much bigger-sized device and can be more suitable for playing casino games, especially slots and poker. It works pretty much decently for table games like blackjack as well.
Consider buying tablets with a perfect screen dimension for playing a variety of games. Also, lightweight tabs are much easier to carry around.
Gaming Consoles
Gaming consoles are also a great addition to your gaming tools.
Playing alone is great but vibing with friends and family is a whole different kind of great. A gaming console affords you the opportunity to play different online games on your own or with your loved ones.
There are many new and improved gaming consoles with great hardware and graphic designs, large library of games, smart controllers, and other amazing features. You can buy gaming consoles for your TV or opt for portable ones.
Laptops
Smartphones or tablets might be more portable but laptops are larger and gives you a better view of the game you're playing. Plus, there are many lightweight laptops that you can take with you wherever you go.
Go for laptops with large-enough-screens and strong processors. Also, if you want to have the best gaming experience, we recommend buying a laptop that is specially designed for gaming. There are more than enough options you'll find on the internet!
Speakers
We're including this for those who enjoy the thrill of listening to good music while playing online casino games. If that's you, then you should consider adding a good audio quality speaker to your list of must-have gadgets.
This also goes for gamers who would love to replicate the brick-and-mortar atmosphere at home.
Summary
Games are meant to be enjoyed and played conveniently, but the gaming tools you have will determine your gaming experience.
Be rest assured that with the gadgets listed in this article, you can never go wrong playing your favourite game.
PS: Don't forget to thank us later.