2022 Tech Trends and Innovation in Gaming
Over the years, there have been significant advancements in the tech industry, and this has had a direct impact on the gaming world. Online gaming and the likes are no longer what they used to be like decades ago. Innovation has been at an all-time high, and it doesn't look like it has gotten to its pinnacle just yet, even as there are significant impacts on some games that have been in existence for years. For example, the introduction of bingo apps, and some other top-rated casino games have caused a massive boost in their appeal because the gameplay and interface of these games have incredibly improved. There are still a lot of innovations that are expected to influence gaming, with some of them predicted to launch in the year 2022.
A lot of tech trends and innovations in gaming have experienced a long halt due to the pandemic that peaked in 2020, which was the year that most of these new designs were meant to launch. With everything gradually going back to normal, many of these gaming companies will look to finally launch most of their new games in the year 2022.
Gaming Tech Trends and Innovation To Expect In 2022
• Cloud Gaming: The majority of games and applications require download for accessibility. This phenomenon has been gradually changing, and 2022 has recorded a spike in this particular feature. With Cloud Gaming, you do not have to save games or download online gambling platforms on your devices. Instead, you can access these games directly from the remote game provider servers and play.
Cloud Gaming comes with many benefits. The most obvious is that it allows users to access games that would have been almost impossible due to their devices not meeting the minimum requirement to enable smooth play. Another benefit is that it saves space and does not affect phone speed. Subscribing to cloud gaming does not place any strain on your device, and you can be assured of smooth device use whether you are using a PC or mobile.
• Augmented Reality and Virtual Reality: Nothing beats the ability to explore your game environment in a much more realistic way, and this feature will become more prevalent in 2022. With the Help of Virtual Reality Gadgets, players can interact with the game world and be part of the whole experience without any limit.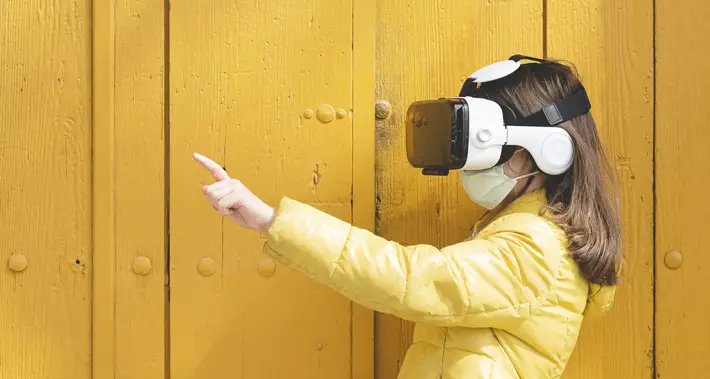 Furthermore, game providers have made the experience highly realistic to the point that players can communicate with the game's characters and take a front seat in the center of the action. Even money gaming platforms like online casinos that feature bingo games, online slots, pokers, and Live dealers are now implementing the use of Virtual reality to give players the near-life experience that AR and VR offer.
• Blockchain Technology: Blockchain technology was once a controversial topic concerning a possible application on gaming. However, this has changed massively, with many game providers adding this payment feature to their games. Whether you seek to play Bingo games, online casino games, or eSports, cryptocurrency payments that run on Blockchain technology are now a popular option that you can quickly employ.
The good thing about cryptocurrency and blockchain technology is the instant and highly successful transactions during payments or deposits. There is essentially no delay with the transaction process, and it remains the fastest option yet. Bitcoin and Ethereum are currently the biggest accepted Cryptocurrencies and Blockchain technology in the gaming world currently.
• Better Mobile Optimization: While cloud gaming is exponentially increasing across different games, mobile optimization of most games and platforms is also improving. The games that were only accessible via Workstations and PC are now almost mobile compatible, and providers are not looking to relent anytime soon.
With the high level of game mobile optimization, it is now easier for players to access lots of high graphics with their mobiles. The good thing is that there is barely any compromise in quality to make the game work, with high-end smartphones performing excellently in this area.
Conclusion
It is expected that there will be more creative and innovative additions to make players' experience in the gaming world much better and more valuable. So, whether you love to play for fun or you are willing to spend some money on games, the inventiveness of the gaming world will surely make your overall experience better and more enjoyable in 2022 and beyond.