An Interview with Sam Bailey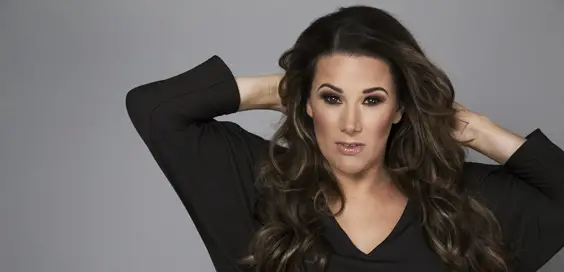 By Roger Crow
Sam Bailey won The X Factor in 2013, has toured with Beyoncé, had a number one album and number one single. In 2016 she also proved a formidable stage presence in classic musical Chicago. When I speak to her, she's also doing a good job of juggling demanding youngster Miley while discussing her 'Sing My Heart Out' Tour.
Tell us about your new gigs. They sound rather special.
Yeah, it starts March 2nd. It runs all the way to May 20, running for 32 dates, so it's going to be pretty full on. I'm not Beyoncé or anything like that, but it's gonna be an amazing show. It's more of a band, musical kind of thing, so people can come along, feel nostalgic, and just get inspired really."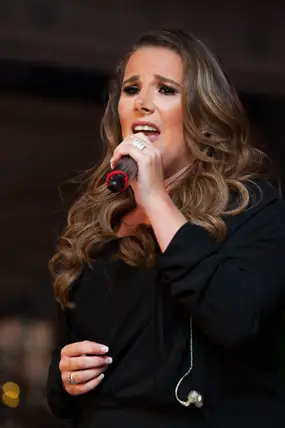 And the latest gigs feature a few guest stars?
Yeah, the whole tour's supporting Rainbow Children's Hospice, and I've got a support artist that I've chosen for every single venue. I've been running a competition for unspotted talent around the country and I've found some great people, and hopefully they get inspired too by being on the stage and doing what they do."
"My appendix burst and I ended up in hospital"
Tell us about Jessica May Frost, aka the Leeds Rising Star.
Yeah, she's at the York Barbican. An incredible little singer. I spotted her on the Internet, and I was like 'Oh my gosh!' Somebody had already sent me stuff (featuring her) and I said 'I've already seen this kid'. So I called her and got her to do it".
What can we look forward to at the gigs?
It's going to be a mixture of stuff from my album. I ran a competition a while back to ask people what songs they wanted me to do, and the majority of them asked for me to do songs from the show when I did The X Factor. So I'm going to be doing a couple of songs that people have voted for. There's some fun stuff in there. I've got three backing singers that are all singers in their own right, singing on the same circuit that I did, so I've known them for years, and there's a band, and I've got a 25-piece choir, a massive eight metre by six-metre screen. It's going to be fantastic. I can't wait.
Are you excited about playing York?
Yeah, I've not been to York itself. I've been to Flamingoland, because I used to go there quite a lot and do shows. I'm looking forward to getting up there with the hills and the countryside, and exploring. The last time I was supposed to go to Yorkshire, I was supposed to go up for a holiday and my appendix burst and I ended up in hospital. I'd hired a nice cottage in Yorkshire and I couldn't bloomin' go! So it'll be nice to get up there and see the place in its full glory.
"I've been rubbing shoulders with a few Hollywood people"
You have such an interesting life story, from working in a prison to being a mum and smashing The X Factor, it would make a great movie. Who would you want to play you?
Oh gosh. Anyone to play me? I reckon Julia Roberts. I've got the same brown eyes.
Do you think she'd match the accent?
I don't know. She is a Hollywood actress. I've just been rubbing shoulders with a few Hollywood people in the last couple of days. I've just come back from LA and have met some pretty exciting people. Such as (chat show host) Larry King and (music producer) Steve Dorff, but I've mostly been working with Nashville songwriters; writers who wrote some of the most iconic songs ever, all in one room.
I enjoyed your performance in Chicago at the Alhambra last year.
Ah I did love it at Bradford. It was great fun. I've got a real buzz for musical theatre. It's something that I definitely want to do in the future. I'd love to do Blood Brothers; I'd love to play Nancy in Oliver!, and I'd love to play Killer Queen in We Will Rock You.
"Free air time"
The X Factor starts again in August. What advice would you offer for the 2017 contestants?
My only bit of advice is 'Remember it's a TV show before a talent competition. If you can take anything from being on that show, if you don't get through, don't get disheartened. If you managed to get on the TV, you've got free air time'.
How did you feel when you won?
The first thing that came into my head? 'I can go to a football match!' Man City were playing Leicester in a cup game, and literally the first thing that came into my head was 'Oh my god. I'm going to be able to go to the Man City game. I can't wait!' I love football and I love Leicester City, and to be a part of something that year, and the following year as well. The year they got promoted to the Premiership was pretty spectacular, and they go and bloody win it as well. A really, really good couple of years, and I played a little teeny part in that by being there and promoting the guys when I've been on the show.
images: Joseph Sinclair