5 Services You May Need to Hire For Home Improvements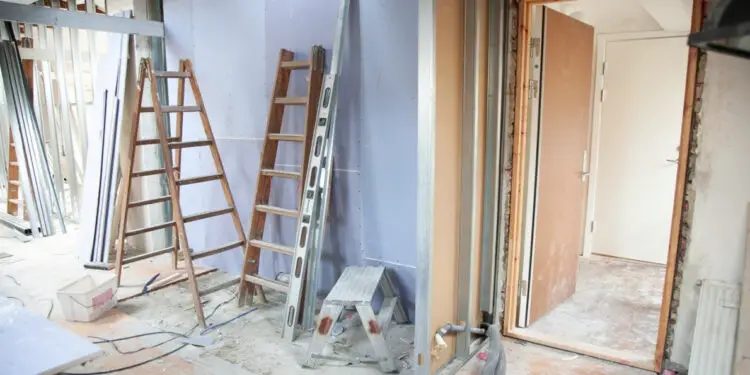 Improving your home is a gigantic task, and it isn't easy to do it all on your own. Depending on the nature of your improvement, you may have to hire different companies to help you. The first step to understanding home improvement is to know where to start. It would be best if you also made a comprehensive plan to tackle everything you want to tackle. Having a plan means you know when you're going to be checking off tasks from your list.
Home improvement is not something you decide to do overnight. You need to work out several factors before you take the plunge, i.e. you need to know your budget and all that you hope to accomplish within the home improvement. Depending on your plan and the areas you plan on improving, you'll have to hire services. However, if you're still confused, we have listed some services you may need for home improvement below.
1. A Remodelling Contractor
A remodelling contractor or home improvement can tell you all about the functionality of the renovation you wish to make. If you want to install a wine cellar in your kitchen, then the remodelling contractor can look at the space and let you know if they can do so. If you hire a remodelling contractor, they will likely do all the leg work for you.
They will schedule the project in a way that takes the pressure off you and lets them manage the project. Even if you want to be the person who's handling the remodel. You can still ask your home improvement contractor for a consultancy, so you know you're making the correct decisions regarding your home improvements. They can help prepare estimates and monitor the construction process, too, all so that you don't have to do any of it.
Once the remodel is done, you'll pay them, and they'll be on their way. However, they are expensive, so the ease you get comes at a price.
2. Plumbers
When you're improving your home, the most significant rooms are the kitchen and bathrooms. When you're thinking of installing some new sinks, showers or commodes, you need to use a plumber. Plumbers can be expensive. However, the work they conduct is invaluable, and thus, you must take on their services. Plumbing is the one service which you should not try to save money.
If the plumbing isn't correct, you may have leaks which may, in turn, cause you to lose thousands of dollars in water damage. Thus, it's better to suffer now for a few hundred dollars than later.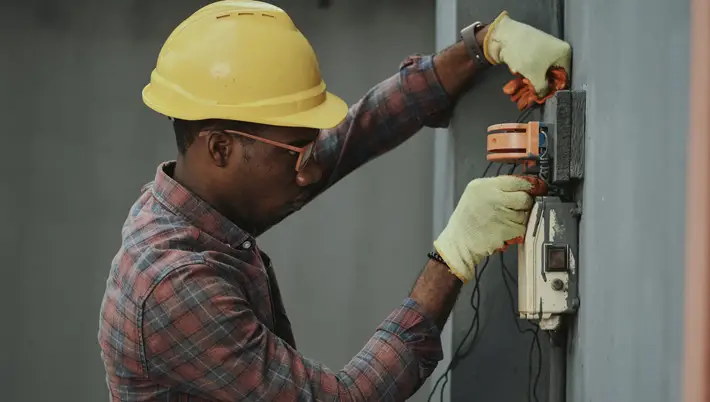 3. Electricians
When improving your home, there's a significant amount of work you need to do in terms of lightning and electrical switches. You may want to make your house smarter by installing smart lights or, you may even want to have more switchboards in your house. You must enrol the services of an electrician such as Amped Electrical. They will install all your appliances, lights and ensure that you don't face any electrical shortages.
Electrical work can be tricky and hazardous to do on your own. Thus, instead of attempting anything, you can let the professional handle tasks involving electricity.
4. Skip Hires
A skip is a large open-topped waste container. The manufacturers have designed it in a way that you can load it onto a special type of lorry. It carries all the debris from a construction site and helps you dispose of it carefully. There are services where you can get a skip hire in Wigan, or really in any other city. Home improvements come with a fair amount of destruction as the contractors break down walls and structures, which you may no longer need.
Hiring skips means you can easily get rid of all the trash at once, so you're not intruding on any public spaces in your neighbourhood.
5. Day Workers
If you're conducting some significant home improvement, you will need some extra hands. It means hiring day workers who can help you with the manual labour that comes with your house improvement. If you hire a contractor for the remodel, hiring day workers is a part of their job. However, if you're determined to do the remodel yourself, you will have to get some day-workers to handle the bulk of the effort.
Final Thoughts
Home improvements are a very large project to undertake. Thus, it helps to ask for some extra help by hiring different services. You're likely to get your wanted results in less time and with less effort on your part.