The Tennants Arms Hotel, Kilnsey – Review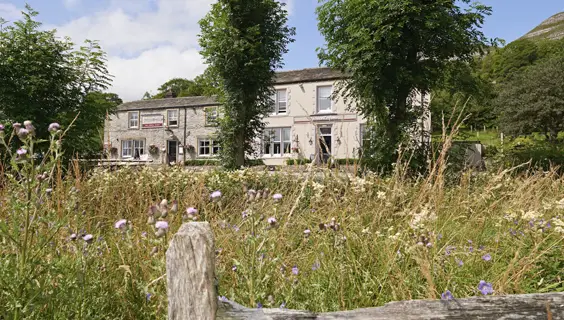 By @Roger Crow
How shall I describe my dessert? It's like an angel wept chocolate tears of happiness that formed an archipelago of fondant onto a liquid cloud of peanut butter. Outside, a chorus of lambs, geese and chickens are providing the soundtrack to my sun-kissed evening. A few miles away is Malham Cove, where Harry Potter seemed to spend hours camping in the first Deathly Hallows (the film I dubbed Harry On Camping, because he spent SO long under canvas). And across the road, the aforementioned lambs are bouncing around like Tigger in fields, which looks like a page from an idyllic Yorkshire calendar.
The 170-foot high limestone cliff Kilnsey Crag, overlooking the road is a marvellous sight from The Tennants Arms Hotel beer garden. JMW Turner certainly thought so as he painted it in 1816. As days off go, this is the one I'll remember when I look back on 2019.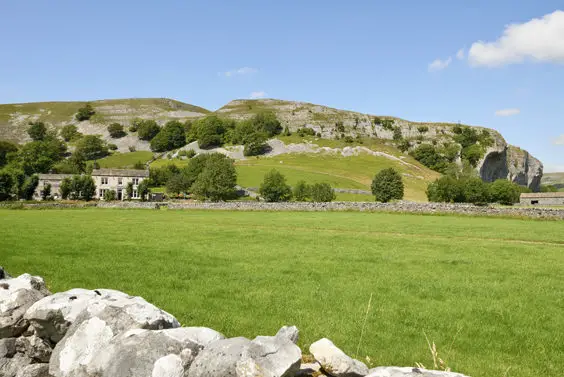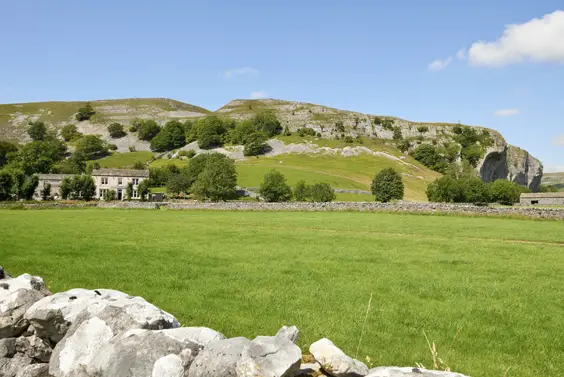 I'm in Kilnsey where the new owners of said pub/hostelry invited me to stay. Given the fact the place is so popular, I'm not surprised many weekends are booked up, so with a Monday free, I threw some things in a case and set off.
Two hours later, following a drive through Harrogate, and past old haunts in Skipton and Burnsall (because I missed a turn off), I'm on the doorstep. And it's a terrific place. Spacious bar area, great service and prices which won't break the bank.
I check in at 3pm and my room proves to be very attractive. Comfy bed, tastefully decorated. Window seat/sill for watching the world go by and a great bathroom, with an actual bath, shower and everything you'd expect from a decent hotel room.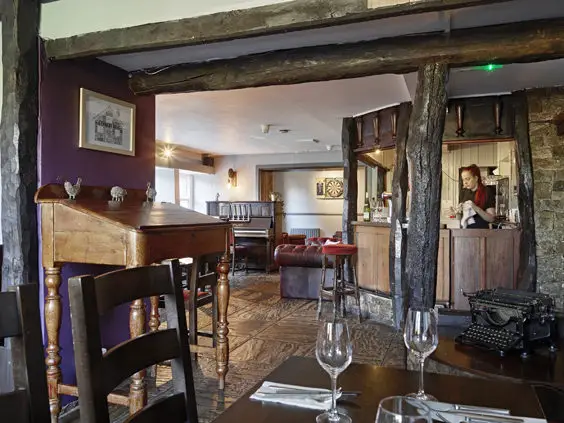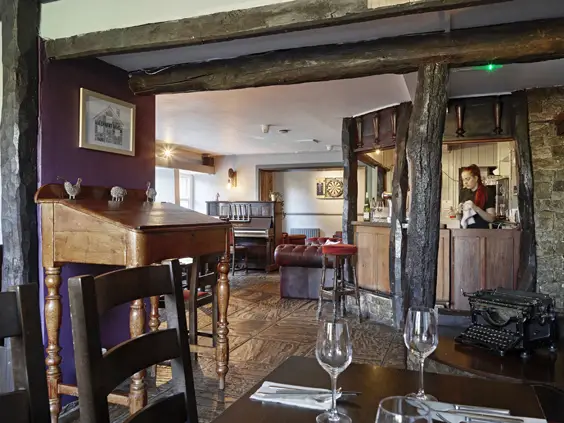 "Plenty to do on the doorstep"
So, priorities. Can I get a decent cuppa? Thankfully there's a kettle and a selection of hot drinks available, along with milk sachets and a couple of welcome biscuits. Should you run out of tea or coffee, there's more sachets on the landing, which is a nice touch.
There's a small TV, which sometimes annoys me if too far away or angled in sunlight, but in this case it's more than adequate.
There's plenty to do on the doorstep, from horse riding and cycling to rock climbing. Nearby Kilnsey Park is a major tourist attraction, and the annual Kilnsey Show (one of the largest one-day agricultural shows in the country) has been attracting punters since 1897. These days it regularly pulls in more than 12,000 visitors.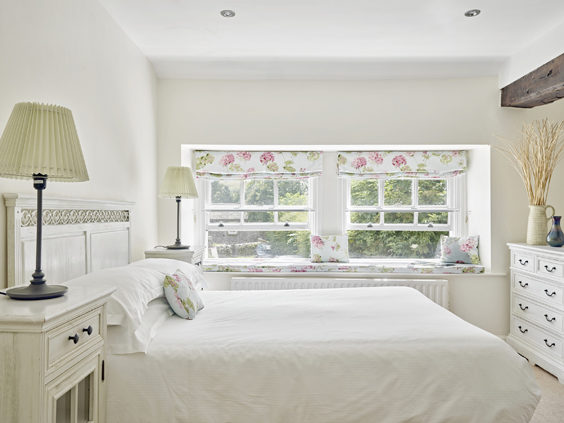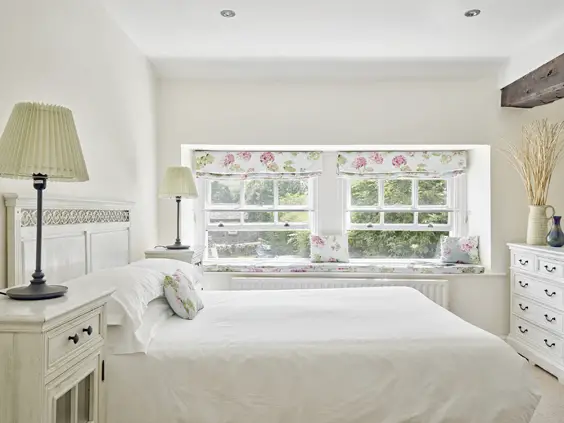 As this is a glorified flying visit, I have time for a pint and a chance to survey the other rooms before sampling the menu. And all the rooms are terrific. A mixture of styles, but each is very tastefully done with envious bathrooms and furniture.
I'd heard good things about the food, but of course, the proof of the pudding…
The recommended local Kinsey trout carbonara sounds intriguing, and as I like to leave my comfort zone, I take a punt. It does not disappoint. The fresh egg tagliatelle and tasty fish works perfectly. A great dish, beautifully presented.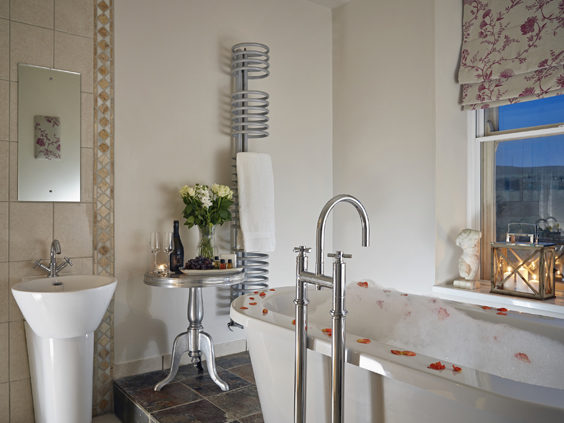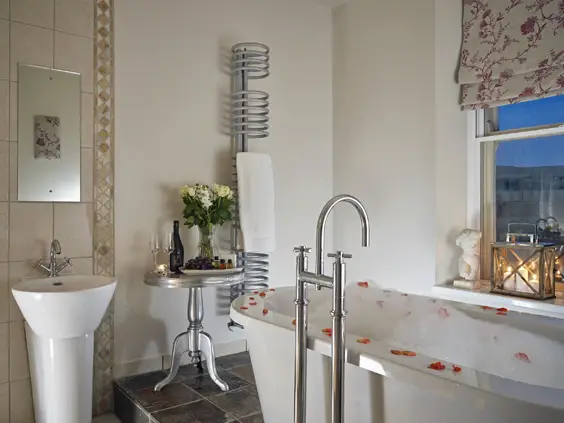 "Perfect balance of flavours"
The real revelation however, as you'll have gathered by my introduction, is the chocolate fondant semi fredo with peanut butter and mint. A few weeks ago I had a terrific meal which ticked all the boxes from the service, starter and main to the setting. But then the chocolate dessert arrived and it was a let down. No such problems here. A perfect balance of flavours ensure it might be a much needed sugar rush, but it's not so sickly sweet I am defeated half way through. The fact it's gluten free is a definite bonus if that's your Achilles heel.
I have a wander around at sunset to kid myself I'm burning calories, and to film some of the local wildlife. The scenery, in case you hadn't gathered, is amazing.
After a terrific night's sleep in a very comfy bed, I'm up at the crack of dawn to make the 75-mile journey home.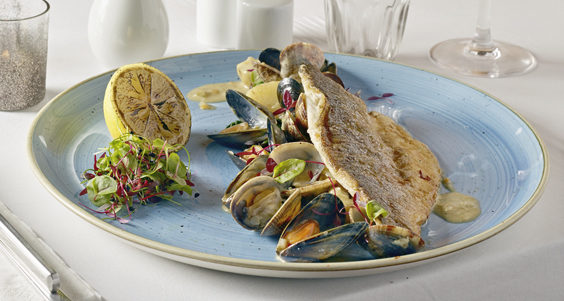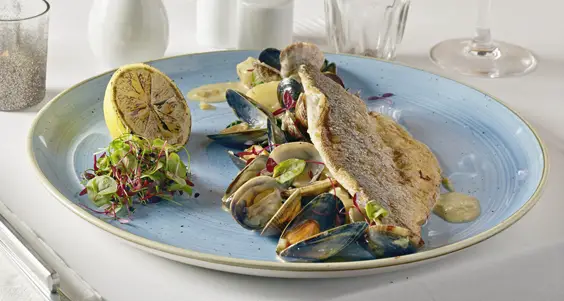 Thankfully I meet the executive chef and new owner before I leave. At 25, Tom Garland-Jones might look fresh faced, but he has a wealth of international experience under his belt. He's worked in Michelin restaurants as well as larger hotels in the UK and USA. The publicity blurb suggests he "brings a vibrant and colourful change to menus commonly found at Gastro Pubs and Inns".
He certainly does that. I thank him for one of the best meals I've had all year. The dessert alone was a masterpiece, so even if you don't plan on staying (though I highly recommend it), at least pop in for lunch or dinner.
As bright young British chefs go, Tom is definitely a name to watch, and I won't need much persuading to pay a return visit next time I'm passing. In fact I've no idea why Potter spent all that time under canvas in 'Harry on Camping' when he could have had a much better time here. After all, 11 miles by broomstick from Malham Cove, as the crow flies, is well worth the trip.
The Tennants Arms Hotel, Mastiles Lane, Kilnsey, Skipton, BD23 5PS
Restaurant hours:
Noon – 8:30pm Mon-Sat
Noon – 7:30pm Sunday
Room Rates:
Peak Season 1 April – 31 October from £80 to £140 (weekday and weekend rates apply)
Low Season 1 November – 31 April from £60 t0 £120 (weekday and weekend rates apply)
01756 753946
thetennantsarms.co.uk