FireLake, The Light, Leeds – Restaurant Review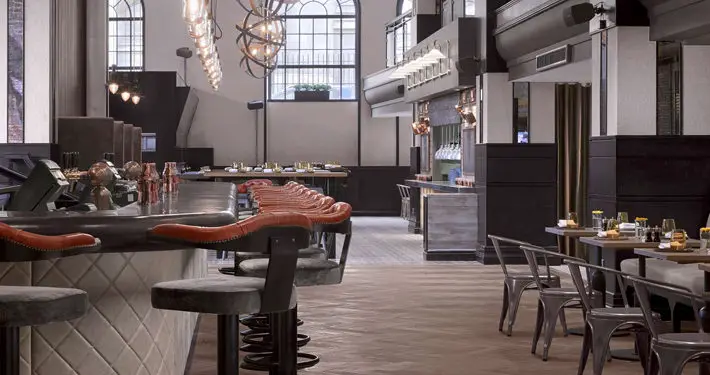 By Kirsty Reid
Hotel restaurants often get overlooked when it comes to dining out. I admit I rarely opt to eat at one. It's a shame, though, as not only do many offer a spectacular setting, but the grub is often pretty decent, too.
Take FireLake for example. Located within the stylish Radisson Blu Hotel in Leeds, the grill house and cocktail bar offers a varied menu from à la carte dining to afternoon tea.
Walking through The Light to the hotel entrance, it feels like we're about to check-in for an overnight stay. Once inside, the hotel splits into two walkways, one takes you past the bar and another towards reception. It's a little unclear which route to take – we wing it and, though we choose wrong, we soon find ourselves greeted by restaurant staff.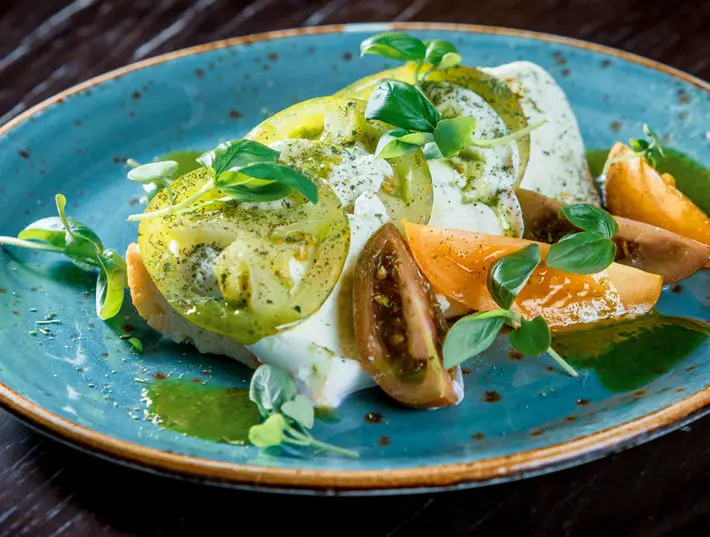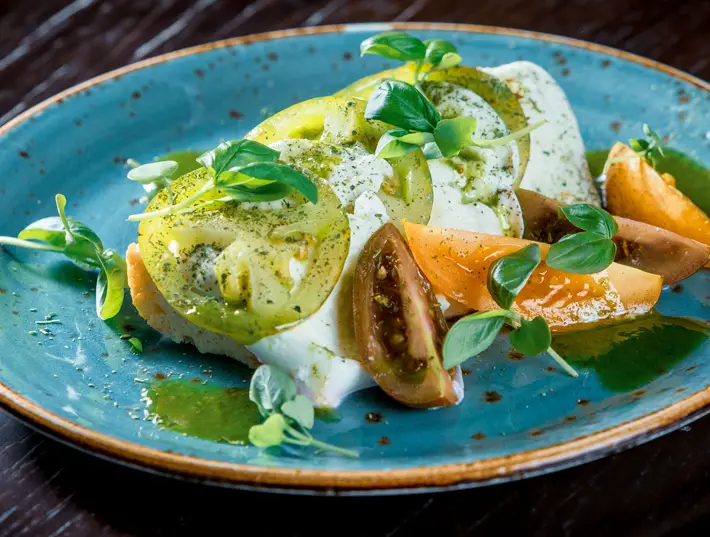 After a warm welcome, we are soon ushered to a table in the heart of the restaurant, with a clear view of the rustic, wood-fronted kitchen.
FireLake's main bar and dining area are both relatively quiet, with just a few tables taken. It's late Sunday afternoon, so perhaps we're ahead of the evening rush.
With its plush sofa booths, grand ceilings and pendant lights, FireLake is an undeniably chic space inside the Radisson Blu. The grill's industrial décor is just one of the things that separates it from other lobby restaurants. The second being its mouth-watering menu.
The à la carte menu, though small, has ample choice. The starters are tempting, smoky focaccia bread, ham hock and chorizo terrine, cheddar and leak tart – to name a few. Keen to save room for dessert, though, we skip the starter and head straight for the main event.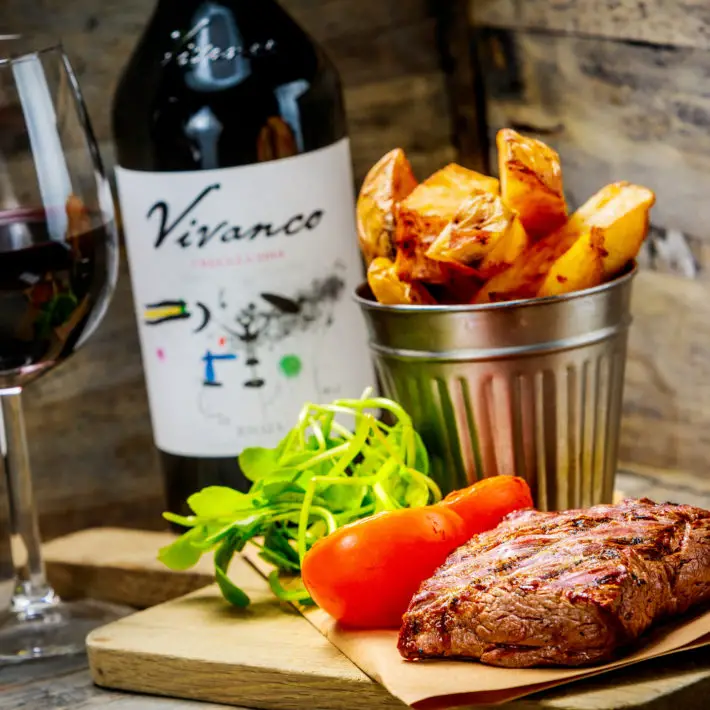 "Real palette pleaser"
I settle on the Dirty Burger (180g, £14; 360g £16), served in a pretzel bun with bacon, BBQ pulled pork, cheddar, lettuce, onion, gherkin and relish. Stacked high, like any good burger, it's a struggle to eat without deconstructing it, but delicious nonetheless. The beef is tender and the pork is smoky and succulent.
Not realising my main came with chips, I ordered a side of sweet potato fries (£4.50), which were also delicious.
My partner, Kyle, opts for a medium-rare rump steak (£22), served with triple-cooked chips, tomato chutney, watercress and roasted shallots. The steak, coated in a house rub, was a real palette pleaser – especially when paired with the sweet tomato chutney.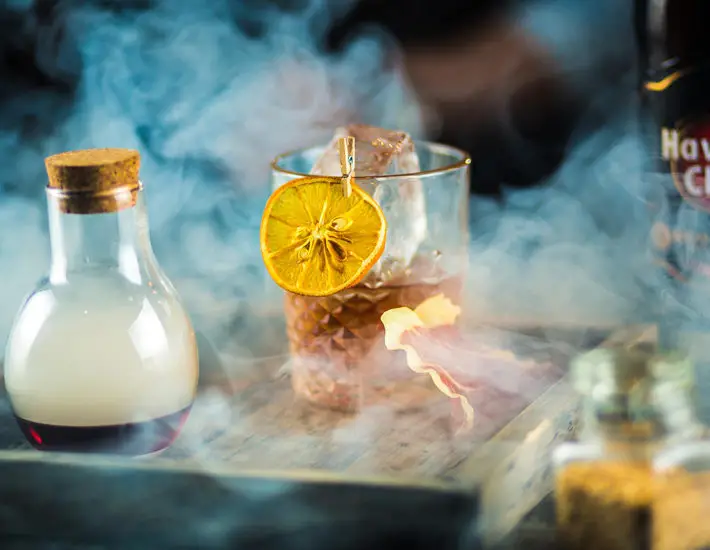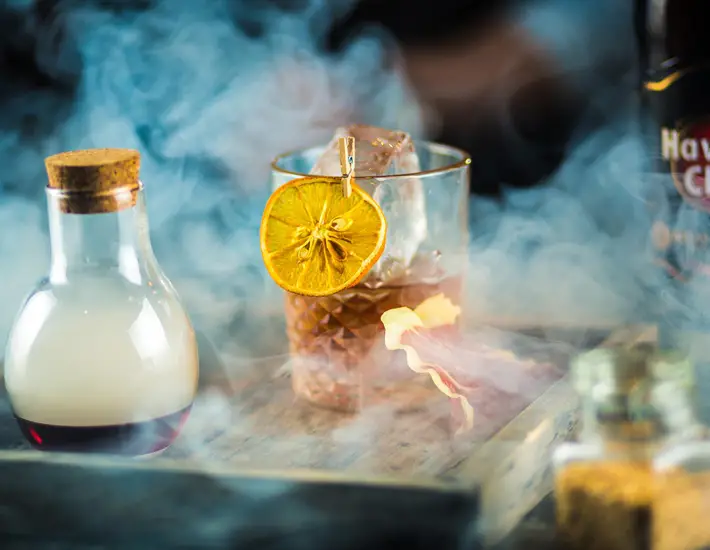 Washing my main down with a fruity mocktail (we are in a cocktail bar after all), I'm ready for something sweet.
Stuffed from his main, Kyle decides against a dessert but, being the wonderful girlfriend I am, I offer to share mine. A chocolate-lover's dream, my waffle is to die for. Sprinkled with delicious brownie bites, raspberries, marshmallows and a scoop of chocolate ice cream, the waffle goes down a treat and I instantly regret my decision to share!
FireLake certainly raises the bar when it comes to lobby restaurants. Delicious food in a stunning setting. What more could you ask for?
FireLake, No1 The Light, The Headrow, Leeds, LS2 3AG
Lunch: Noon – 17:00 (Daily)
Dinner: 17:00 – 22:30 (Daily)
0113 236 6254
firelakeleeds.co.uk