Do Not Adjust Your Set 3 Disc DVD Set – Review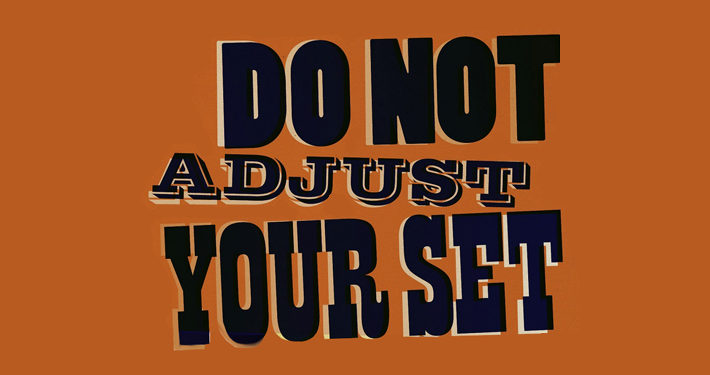 By James Robinson
It is one of the great acts of cultural vandalism that for a generation it was the policy of most television companies, in the interests of preserving tape, to wipe from existence most television programmes once they had been broadcast. So many great shows are missing from the historical record of mid-Twentieth Century entertainment, including important works from Peter Cook, Spike Milligan and Alan Bennett.
One survivor, at least – although sadly not a complete one – is Do Not Adjust Your Set, a 1967 children's sketch show that is significant for featuring some of the earliest appearances on screen of Terry Jones, Michael Palin and Eric Idle. The show they created, which is surreal, lively and anarchic, is proto-Monty Python (and became even more so with the introduction of cartoon inserts from Terry Gilliam).
This programme, along with the similarly offbeat John Cleese & Graham Chapman vehicle, At Last the 1948 Show is a fascinating insight into the first seeds of the revolutionary Python brand of absurdism that continues to be massively influential even now.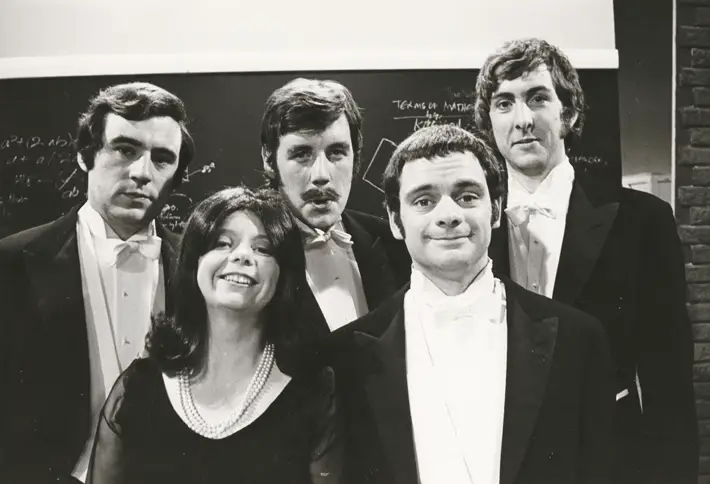 "Doddering authority figures"
For comedy aficionados this alone makes the new three-disc box-set from the BFI, which comprises all known remaining episodes along with a mountain of extras, essential viewing. However, even on its own terms the series itself still stands up well – there is much to enjoy for the casual viewer: it might still even do the business for kids.
Like Monty Python, the sketches are packed with doddering authority figures and stuffy middle class people thrust into unexpected situations, such as the hapless family man visited by an insurance salesperson intent on destroying his home, or the undercover policeman who can't help flexing his knees in classic bobby-on-the-beat style and writing important information in a little notebook. There is also a great deal of messing about with the conventions of television, with lots of daft on-screen captions and clever camera tricks.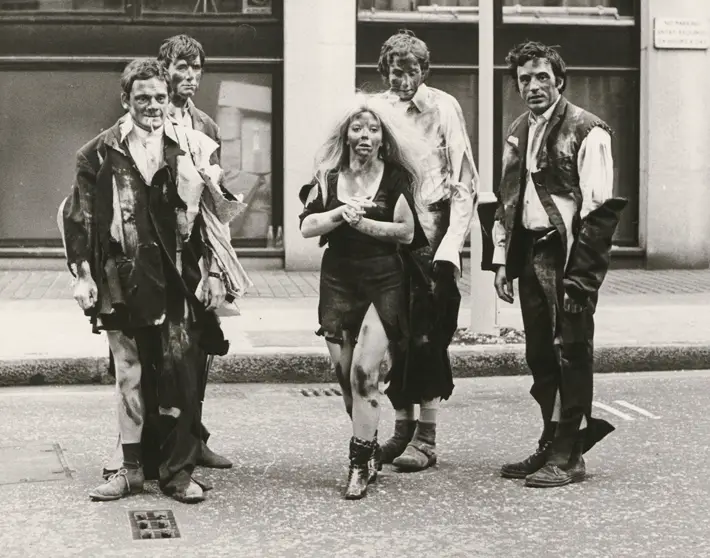 "Outrageous"
Acting alongside Palin, Jones and Idle are Denise Coffey and a young David Jason in one of his earliest TV outings. Their contribution to the series is often overlooked, but they bring a lively physical comedy element that's not always present in the main trio's often more brainy sketches. Jason and Coffey's largely silent adventure serial Captain Fantastic is a particular highlight of every episode.
Besides its status as a seminal comedy touchstone, the series is arguably most valuable as a comprehensive record of live performances by the Bonzo Dog Doo Dah Band. Every episode features at least one appearance from the legendary DaDaist pop group, whose antics – invariably featuring outrageous costumes and ingenious props – frequently outshine those of the comedians around them.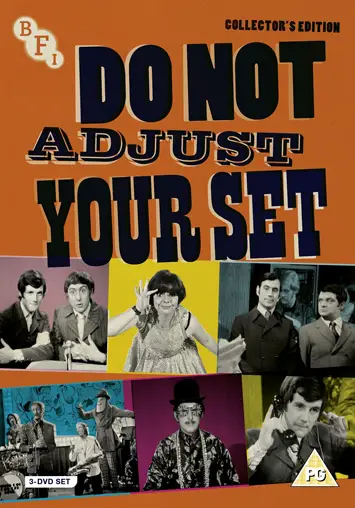 It's wonderful to see Viv Stanshall in his prime, and while elements of DNAYS have inevitably dated, the sight of a string puppet playing a banjo along to 'Jollity Farm' while Stanshall dances around in ping-pong-ball eyes and a polka-dot suit is as hilarious and endearing today as it was in 1967.
"Engrossing"
It is testament to the enduring influence of Do Not Adjust Your Set that this off-the-wall, low-budget kids' show has been given such handsome treatment more than half a century after it was first broadcast.
Along with the restored episodes (including two missing episodes not rediscovered until 2015 and material which only survives in audio format) the 3 disc set is packed with extras, including new extended interviews with all the major players, rare Terry Gilliam cartoons and a hard-to-resist option to view all of the Bonzos' performances back to back. The set also comes with an engrossing booklet packed with essays by Michael Palin, producer Humphrey Barclay and Bonzos songwriter Neil Innes amongst others.
Released on Blu-ray by BFI, £29.99
images courtesy of BFI National Archive