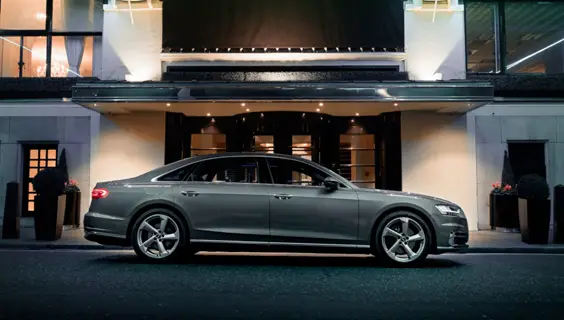 By Liam Bird
It's been said before. Apparently there's more computing power in your smartphone than there was in the Apollo 11 mission that took Armstrong and Aldrin to the Moon. There were no touchscreens, no satellite navigation. Logarithmic-tables, rocker-switches, and analogue dials were the order of the day.
The reason I mention such things is that a recent visit to Cardiff – a small semi-urbanised plateau on the otherwise sparsely populated galaxy of Glamorgan – to see astronaut (cosmonaut?) Tim Peake's Soyuz landing capsule, set me thinking.
Either that, or it was because I drove the new Audi A8, a car so packed with technology it makes even the most modern of mobile phones seem as sophisticated as a Speak and Spell. You see, not only was the new A8 recently voted World Luxury Car 2018, it's also the world's first production car to have been developed for what's known as level 3 highly automated driving.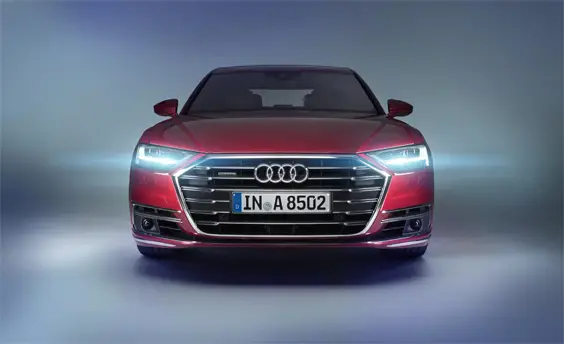 "Sprawling space"
So, what exactly does that really mean?
Well, Audi's AI traffic jam pilot system takes charge of all driving tasks, including steering, braking and accelerating in slow-moving traffic at up to 37mph, and further software, Audi's A1 parking pilot and remote garage pilot, mean you now can park Inglostadt's flagship saloon at the touch of a button. Talk about Vorsprung durch Technik…
It also means that the A8 is significantly more comfortable, I imagine, than being cooped-up in lunar descent module. Both might be made to very precisely engineered standards, be capable of cruising at near intergalactic speeds for hours on end, and be fitted with tinted acoustic glazing to keep out unwanted noise and light, but whereas both the Soyuz, (and the earlier Columbia) only had seats for three, the A8 will happily accommodate four, perhaps five sometimes, industry big-wigs – and with sprawling space to spare. Optional 4-zone automatic air-con keeps everyone cool under pressure too. My navigator (a dubious title if ever there was one) and rear-seat space-cadets, were kept at a constant 21 degrees regardless of the outside atmosphere.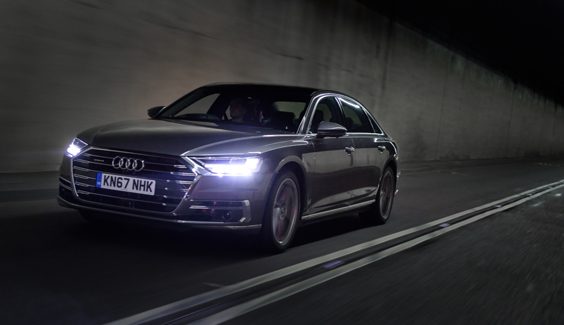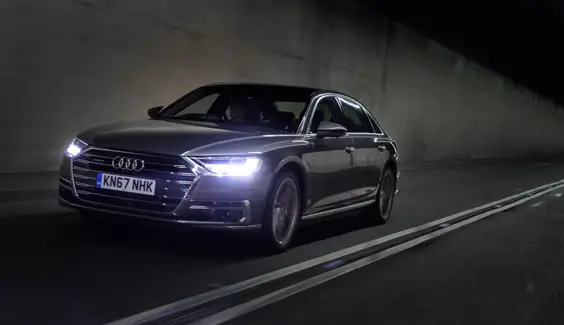 "Surprisingly unintimidating"
Heat-insulating side and rear windows are also standard fit, as is Audi's beautifully clear virtual cockpit digital dash, keyless entry and start, a 10.1 inch infotainment touchscreen with voice control, and of course Audi's quattro all-wheel drive system. You can spec four-wheel steering too – even a foot-massager, should you think it necessary.
And yet despite all that tech, not to mention the A8's size – two tonnes; 5.2-metres long, the driving experience is surprisingly unintimidating.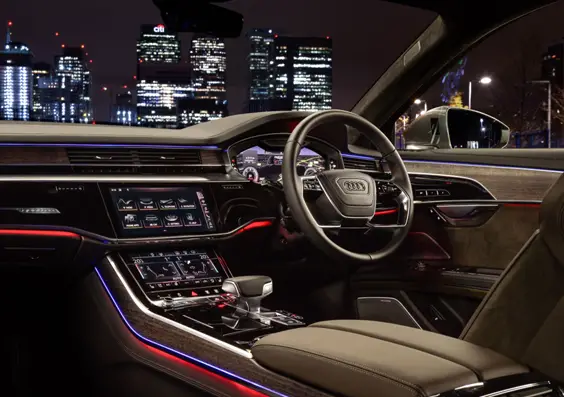 "Let the tiptronic gearbox do its own thing"
Although more than up to the task of disdainfully dismissing any Saturday morning daydreamers, Audi's V6 3 litre petrol engine works best in its mid-range. Sit back, let the tiptronic gearbox do its own thing, keep the mpg figures up. Although my average of just over 28mpg is hardly anything to radio home about.
There's also another niggle.
In a world, or a museum car park at least, where you could be forgiven for thinking that virtually everybody drives something with a four-ringed badge, it's all too easy to just wander past the A8 before realising what it is.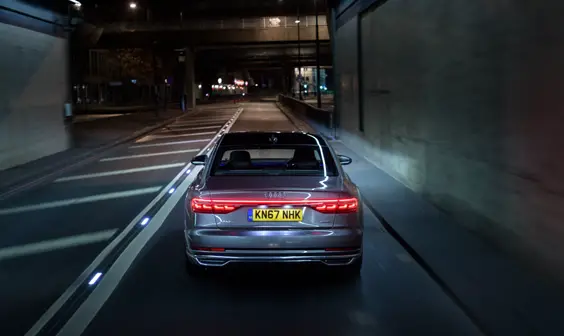 "Glimpse of what the future holds"
But, it could be argued that's entirely what the A8 is all about. To the people at which it is ultimately aimed, the fact that it can be tailored to your every whim, without ever drawing too much attention, must surely only add to its appeal.
Technology has a habit of becoming more accessible. You may not ever see an A8 in a museum, but if you're knowledgeable enough to know what you're looking at, and you're interested enough to take more than just a passing glance, for the moment at least, it might just give you a glimpse of what the future holds for all of us.
Audi A8 55 TFSI quattro tiptronic (340PS)
Engine: 2,995cc V6 cylinder, 24Valve turbocharged, direct injection petrol
Transmission: 8 speed tiptronic auto with manual option, all-wheel drive
Power: 335 bhp @ 5,000 – 6,400 rpm
Torque: 369 lbft @ 1,350 – 4,500 rpm
0-62MPH: 5.6 Sec
Max Speed: 155 mph (electronically limited)
CO2: 175g/km
MPG: 35.8 (combined)
Price: From £69,515 (car driven £75,145)