Ask an Astronaut by Tim Peake – Review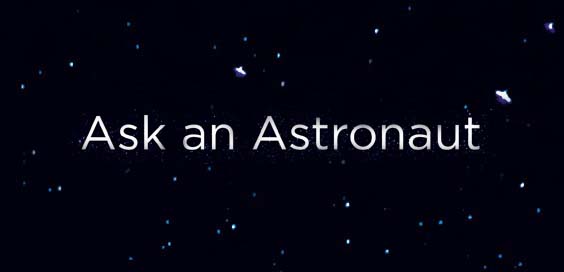 By Roger Crow
"You know we're sitting on four million pounds of fuel, one nuclear weapon and a thing that has 270,000 moving parts built by the lowest bidder. Makes you feel good, doesn't it?"
That's one of my favourite lines from Armageddon, Michael Bay's rock and roll 1998 blockbuster in which Bruce Willis' driller and his crew train as astronauts to blow up an asteroid on course with Earth.
It is utter nonsense of course, but as someone whose loved space travel, both real and fictional, since I was a kid, the NASA bits add just enough of a 'reality' to make the film fly.
Of course back in the real world, British astronauts are few and far between. Yes, we've had a few over the years, but few captured the imagination as much as our own Tim Peake. After spending 186 days on the International Space Station, I wasn't the only person who breathed a huge sigh of relief when he arrived safely back on Earth on June 16, 2016.
"Compelling"
When offered the chance to review his new book, Ask an Astronaut, I don't need to think twice. The premise is simple: all those questions thousands have wondered are fired at the man himself, and he answers them in detail, from 'How do I become an astronaut?' to 'How do you go to the loo in space?'
I'll admit it takes me a while to get the memory of Life, the 2017 'alien on a spaceship' movie out of my head as kids ask the ISS astronauts similar questions. Once I've managed to get over that hurdle, Peake's compelling book is a feast of trivia. It never becomes about yawnsome stats, and always proves a compelling read.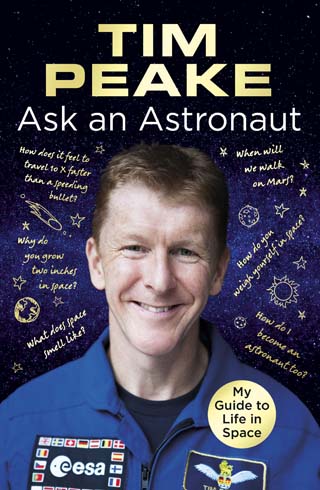 As someone that regularly used to write to NASA to get free stuff (glossy booklets on the Voyager missions were a joy in the pre-internet era), this takes me back to those halcyon days.
"Beautifully designed"
Peake is such a likeable bloke who never lets the fact he's the smartest guy in the room give him some sense of lofty self importance. I felt an empathy during those 186 days in space, but while we're often reminded of how terrifying space can be thanks to movies like Apollo 13, Gravity and Life, Peake has reminded many that it's also a place to inspire.
The book is a beautifully designed treat, from exquisite gold-flecked dust jacket to the colour photos within.
Kids will obviously love it, as will their folks. In fact anyone who has dreamed of going to infinity and beyond will adore dipping in, and with royalties going to The Prince's Trust, it's a win-win situation for everyone.
The 10-year-old me would have loved to have had this in my Christmas stocking. As an adult, I'm just glad I don't have to wait that long for a gift that keeps on giving.
'Ask an Astronaut' by Tim Peake is published by Cornerstone, hardback £20