Where Are The Most Popular Destinations To Teach English Abroad?
TEFL (Teaching English as a Foreign Language) has become an increasingly popular and lucrative industry, with thousands of travellers flying across the world or hosting classes online as a way of earning some extra savings. With the world continuing to open up as COVID hits its endgame, here are the most popular destinations to teach English abroad.
South Korea
South Korea is consistently ranked as one of the best places to teach English as a foreign language, with a plethora of benefits in place to help entice the educators in.
South Korea has one of the biggest demands for TEFL courses, with an expanding market that has been dramatically rising over the past decade or so. Because the demand for TEFL jobs is still so high, South Korea tends to offer more bonuses and rewards than most other countries in the region. Flights, accommodation and severance packages are all routinely thrown in with a TEFL job in South Korea, allowing teachers to save the majority of their earnings whilst working.
However, one thing that many TEFL graduates don't always fully realise when jetting off to South Korea is how much of a demand the working day brings with it. The country has one of the longest working days in the developed world, making a work/social life balance a bit of an adjustment for some travellers.
Nevertheless, South Korea is a beautiful country and the job opportunities available inside its borders never fail to entice plenty of TEFL graduates year on year.
Qualifications Needed: Fluent native speaker from English-speaking countries, Bachelor's degree, TEFL Certificate for public school positions
Salary Range: $1,100 – $4,400
Cost of Living: $1,000 – $1,400
Spain
Spain has long-since been considered the jewel in the crown of teaching English in Europe, and still boasts a growing market even today. In 2019, Spain became the second-most visited country in the world with 83.7 million tourists, and the Government has launched a number of initiatives designed to encourage TEFL graduates from North America, making it one of the few destinations in the world that gives preference to US or Canadian natives rather than British or Irish.
Spain is also renowned for being almost the polar opposite of South Korea in terms of its working demands, boasting a far more flexible and relaxed environment than most other popular TEFL destinations. The salaries offered by TEFL jobs in Spain might not quite reach as high as destinations in Asia, however the country still holds one of the lowest costs of living in Europe. Couple this with the gorgeous weather, rich history and culture, and the fine range of cuisines available, and it's clear to see why Spain is such a popular destination for English teachers.
Qualifications Needed: Teaching Assistants must be under the age of 60, Bachelor's Degree for Teaching Assist programme, Teaching Licence for private Education institutes
Salary Range: $835 – $1,900
Cost of Living: $800 – $1,200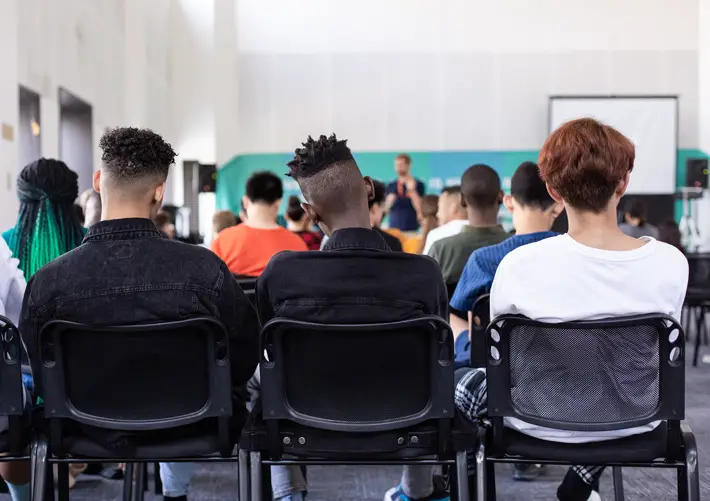 China
One of the biggest players behind the rise of TEFL jobs abroad, China is still the leading market in the world. With over a billion citizens living within its borders, the demand for English teachers couldn't be higher, and there are a number of enticing bonuses most schools offer to help encourage TEFL graduates to travel over even more. As well as offering to pay for flights, accomodation and other bits of expenditure, the Chinese cost of living is relatively low compared to other Far East countries, allowing teachers to really rack up the savings.
And then of course there are all the magical elements that come with traversing China as a country. With so much natural beauty and history ready to be discovered, the booming Chinese economy has led to a huge amount of urbanisation in the cities, creating a contrast that offers something to any traveller.
Qualifications Needed: Female teachers must be under 55, Male teachers must be under 60, Bachelor's Degree, TEFL Certificate
Salary Range: $1,200 – $3,500
Cost of Living: $800 – $1,200
Japan
Japan and Japanese culture has become more and more influential amongst young people in the Western world in recent years, which has seen its stock as a popular destination for TEFL jobs increasingly rise over this time.
Much like South Korea, Japan has a very established etiquette when it comes to its working environments. However, one key distinction between Japan and other Asian countries is just how popular the region has become with expats, who have gradually altered the urban areas, which has proven to seriously help out those with TEFL jobs.
Japan has one of the most expensive standards of living anywhere in the world, so there might not be the quick and easy saving wins other Asian countries can boast about possessing, however the region offers some of the most competitive salaries and a whole slew of benefits from flight reimbursements to housing cover that will help in the long term.
Qualifications Needed: Bachelor's Degree, Fluent English skills
Salary Range: $1,700 – $5,000
Cost of Living: $1,300 – $2,200
Thailand
Thailand is one of the most popular countries for travellers around the average demographic of those typically looking at TEFL jobs, which has contributed to the Government opening up the country more than most others in the region.
Everything from the gorgeous natural scenery to the variety of cuisines help make Thailand a popular place for gap years, but the relatively cheap cost of living is what makes it one of the TEFL capitals of the world. The average salaries might not be as eye-watering as some of the others on this list, but the amount they'll bag a TEFL traveller is well worth a look. Plus, on top of this, Thai working environments aren't nearly as strict as other Asian countries in the region, which only makes things look even more appealing.
Qualifications Needed: Teachers under 60 preferred, Bachelor's degree, TEFL Certificate
Salary Range: $850 – $2,500
Cost of Living: $1,000 – $2,000