Introducing: George Bloomfield
Indie jazz-funk multi-instrumentalist from Leeds…
YOUR NAME: George Bloomfield.
HOW LONG HAVE YOU BEEN PLAYING MUSIC? 10+ years.
ANY PAST BANDS OR COLLABORATIONS WE SHOULD KNOW ABOUT? Guitarist in Jazz/Funk/Soul band Mondo Bizarre. Being a 9-piece band during a pandemic has been impossible, so this is on pause right now, giving me time to focus on my solo work.
GIVE US 3 REASONS WHY WE SHOULD TRACK DOWN, LISTEN AND DISCOVER YOUR MUSIC?
1) I like to think I'm doing a slightly different take on the type of music that a lot of people like to listen to. Imagine the lo-fi indie style of Mac Demarco, partnered with varied instrumentation such as horns, strings and even the 'Xiao' Chinese flute in a few tunes.
2) It's very relaxing! The whole upcoming EP has a similar mellow vibe running throughout – I hope that it can act like a short playlist and that people can just put it on and listen from start to finish.
3) I try to use different techniques to provide different textures and a bit of a lo-fi vibe. I love to experiment with my rotating (Leslie) speaker, tape machines and effects.
WHERE DO YOU SOUND BEST – FESTIVAL, CLUB, BEDROOM – OR SOMEWHERE ELSE?
I think a good pair of headphones is where I would sound best – maybe on a nice walk or something.
WHAT WAS YOUR FIRST…
RECORD? Stevie Wonder – Hotter than July. Still an all time favourite!
CD? The Strokes – Is this it?.
DOWNLOAD? Just Jack – 'Starz in their Eyes'.
SO, WHEN IT ALL GOES RIGHT AND YOU'VE GOT A BOTTOMLESS PIT OF MONEY AND LONG QUEUE OF HANGERS-ON, WHAT WILL BE YOUR BIGGEST MUSICAL INDULGENCE?
Probably a really nice reel to reel tape machine and some hardware compressors. I also want to really pimp out a great sized home studio. I'm already addicted to buying instruments, but space and a properly treated room are my problem right now!
SO, WHEN IT ALL GOES WRONG AND YOU'RE LEFT BITTER AND TWISTED AND CURSING THE MUSIC INDUSTRY, WHAT DO YOU FALL BACK ON?
In addition to releasing my own music I write library tracks to be used on TV, so I hope that takes off a bit more. If all this fails though, I actually did an Audio Engineering degree, so could do something acoustics or electronics based.
WHAT ARE YOUR MUSICAL GUILTY PLEASURES…
I don't class it as a guilty pleasure (because she's just so good) but I am loving Billie Eilish at the moment. It's not like the music I make, but I'm really impressed by her.
WHO ARE YORKSHIRE'S FINEST IN CULTURE, SPORT AND MUSIC?
Surely everyone loves watching Leeds play football right now! Music wise, I love the bigger, dancy/energetic jazz bands that Leeds is churning out: Mansion of Snakes, Nektr, Mamilah, Tete de Pois… and Long Legged Creatures are always crazy live too. Really like the more relaxed stuff from Van Houten and Niall Summerton too. So much good stuff coming out of here!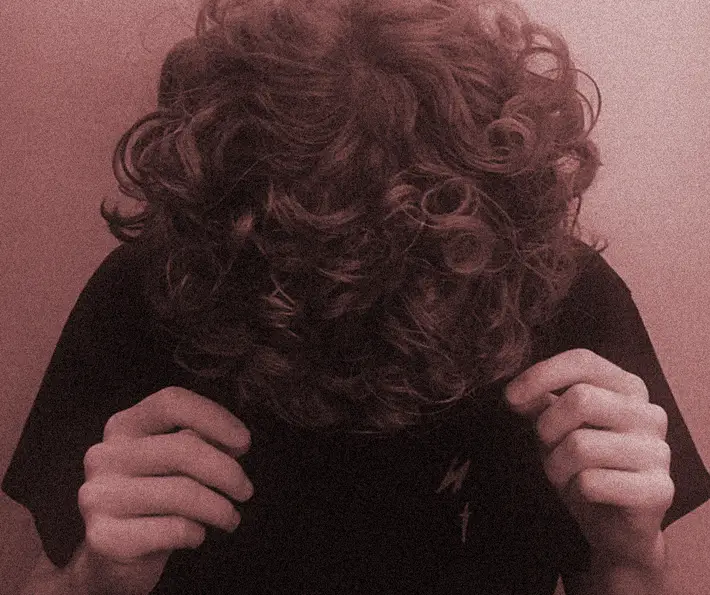 NAME YOUR SUPERGROUP – WHO'S PLAYING WHAT, WHO'S ON VOCALS AND WHO'S YOUR BEZ?
Wes Montgomery and Jimi Hendrix as some crazy jazz/fuzz fusion duo on guitars. Nile Rodgers writing the tunes and providing Chic's horn section, Clyde Stubblefield (aka the Funkydrummer), Thundercat on bass, Ray Charles and Stevie Wonder duelling it out on piano and vocals. Oh and surely Erykah Badu as the frontwoman! I'd like Stevie to be my best mate… who wouldn't?
GO SEE THIS FILM: Searching for Sugarman.
GO READ THIS BOOK: On the Road – Jack Kerouac.
GREAT LOST BAND/ARTIST: James Booker – sensational blues pianist lost too soon.
WOULDN'T BE CAUGHT DEAD SUPPORTING: Rebecca Black. How is she back again??
LONDON, L.A OR LEEDS?: Leeeeeds
AND FINALLY… AS YOU LEAVE THE STAGE, WHAT ARE YOUR PARTING WORDS?
Time for a pint!
The debut EP by George Bloomfield is released in full on 7th May 
For more info visit: facebook.com/GeorgeBloomfieldMusic