The Divine Comedy – Live Review – York Barbican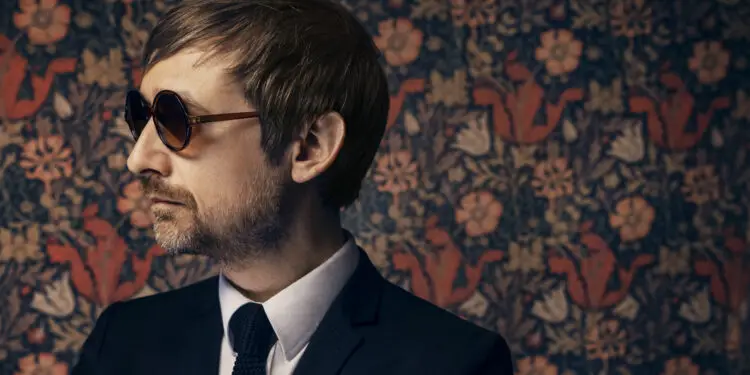 By Roger Crow, May 2022
'Barbara' are one of those cool indie bands with a collection of great songs and a lead singer who seems to be channelling Freddie Mercury, Russell Mael, Jarvis Cocker and Mika.
They could not be a better starter for The Divine Comedy, which they call "The best band in the world," or words to that effect.
After their set, York Barbican continues to fill up with fans and casual observers along for the ride.
The last time I saw TDC was five years ago as a support act at Hull's Craven Park. If you had binoculars you could just about see Neil Hannon on stage, in the same way you can see the detail on the Moon if you focus hard enough. Even when we moved closer to the action, he still seemed remote and aloof. This was not the way I wanted to see one of the most original groups of the last few decades. So, the last Saturday in April 2022, Neil and his band stroll on stage to a cacophony of applause. Our seats are perfect, the setting is ideal, and what unfolds is one of those joyous experiences I was denied in 2017.
Following the band's dalliances in places as exotic as Madrid, Milan and Paris, they are on the local leg of what sounds like an exhausting tour. Aficionados could not be happier to see The Divine Comedy at the top of their game.
Like many fans, I've been following the group for some time. Back in August 1996, as Britpop dominated the charts, Hannon's unique work grabbed me politely by the lapels. 'Something for the Weekend' was like some weird horror film condensed into a few minutes. It was dark, witty, catchy and unforgettable, even though the tale of a conned Lothario is actually a lot more routine than the song initially suggests.
The same debut album, Casanova, gave us 'Songs of Love', better known as the Father Ted theme. And despite repeated requests, Neil doesn't oblige with a rendition of that show's 'My Lovely Horse'. A shame.
The band's body of work is reassessed in a greatest hits collection, to tie in with their latest album, Charmed Life. Some are stone-cold classics and others are gems that should get repeated plays on Radio 2, but just don't.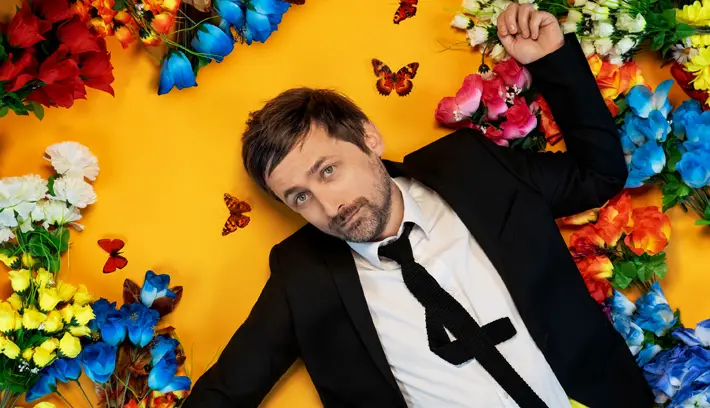 "Brings the house down"
'Absent Friends' is one of them, and the band do not disappoint with fabulous orchestration, if that's not too grand a term for a mix of Hammond organ, accordion, assorted guitars, drums and piano.
Hannon's rich vein of humour has long been a key selling point for what is a fabulous band. We all know how the show will end, with theatrical winks, but before that jaunty tribute to a national coach service, we have other classics such as 1998 offering 'Generation Sex', definitely too raunchy for Radio 2. And there is a topical nod to a certain politician doing something he shouldn't, which goes over the heads of some. There's not quite a 'theatrical wink' from Neil over that one. What is apparent is how much he and the band enjoy the show as much as the crowd. And there's plenty to enjoy with a generous set, and an intermission which gives the masses a chance to update their socials, or their alcohol intake.
Part two is as much of a delight and Hannon suggests we might enjoy the finale in a less "sedentary manner". For those of us itching for a spot of concentrated dad dancing, it doesn't take much to get on our feet.
'Norman and Norma' is one of their most recent classics, and though it feels like Neil is channelling the spirit of Victoria Wood, that 2019 offering is very much its own song.
And then comes the moment we've all been waiting for. Megabus wishes someone as witty had penned a ditty about their services, if not the size of one of their workers' derrières. 'National Express' brings the house down, and unlike the original track which fades out after far too many repetitions of said title, this is cut to the bone.
There's a cosy little encore to help us depressurise after all that excitement and then we're done. It's a richly rewarding show, not least because of the simple set. The ruffled showbiz curtain backdrop feels like something from Blue Velvet, and those freestanding steampunk lights make me want to look online for a set the minute I get home.
And like said lights, Neil and the lads bathe us all in a warm glow which permeates the soul. It's a rare gift and a joy to behold.
If you get a chance to see their pending gig in Halifax, or elsewhere around the UK, do not hesitate. Divine comedy and music at its best.