A Q&A with Jacob and the Starry Eyed Shadows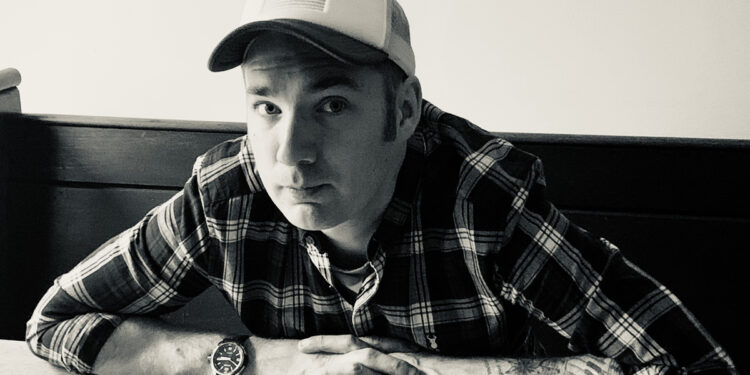 From Campbeltown, Argyll on the west coast of Scotland, a new singer-songwriter…
What's the title of your latest release, and what does it mean to you?
My new song is called 'We Are Everything (and That's Alright)'. It's a very philosophical song about love and asks existential questions. It's a very defiant song that hopes upon hope that moments are all that matter, and so we should be okay. So yeah, it's hopeful and defiant and means a lot to me. Particularly in these crazy times.
What was the hardest part about putting this release together, and why?
Just revisiting songs with new ideas and perspectives. The song has a very earthy and soulful feel to it, so it can be hard going back to songs like that and making the necessary changes to them. It's like revisiting an old friend, so you don't want your relationship to change. So, I found that hard with this one as it means so much. But I think I got the balance right.
Who produced the release – what did they bring to it?
Mat from Animal Farm music produced it. He's brilliant at what he does. I would recommend any musician to get Mat to produce one of their songs. He just knows my sound but knows how to make it bigger and more impactful without losing the essence of it.
What do you want the listener to take away from listening to your music?
It's up to them. I think music should remain as subjective as possible. For me, that's the whole point of it. Listening to it whilst reflecting on how you're feeling, and your own lived experiences, creates a whole other understanding and perspective. And you listen to the same song again in a different moment and it might be completely different. Some music is just one or the other; pick me up or keep me down. But I love music that can be listened to regardless of how someone is feeling, and I hope my music achieves that.
How does a track normally come together? Can you tell us something about the process?
Normally by accident. Sometimes I have an idea or a theme in my head that grows into a story or something. But sometimes, it just happens, and isn't really about anything. Again, like we discussed before, I don't like music that is too prescriptive. There are times for a specific mood or story or meaning, but I often just like to let it flow and see what happens. That helps to leave room for manoeuvre.
What band/artists have influenced you the most since you started this project, and why?
I've just been listening to the same music as I always do to be honest. I'm somewhat stuck in a time-loop where music is concerned and don't listen to much after the early noughties. I love my guitar music and indie/alternative rock like Manic Street Preachers, Green Day, Manchester Orchestra, Idlewild. But I also love hip-hop like Beastie Boys and Nas, different types of jazz from Billie Holiday to Miles Davis, soul and Motown like Martha Reeves, The Supremes, The Four Tops and Sam Cooke etc. Mostly guitar music, but I like an eclectic mix of other stuff as well.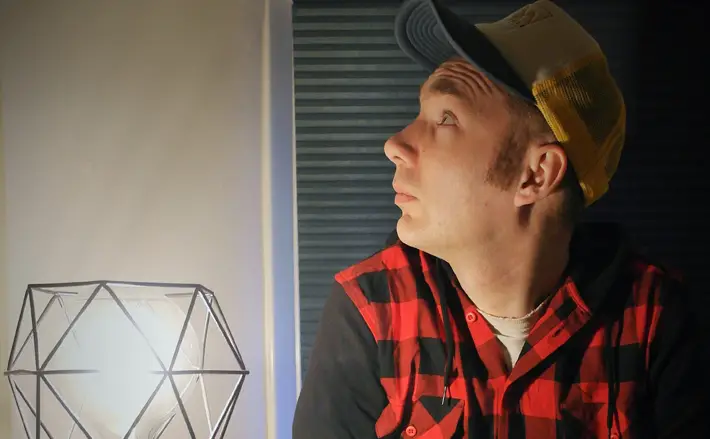 What countries would you like to tour? Are there any standout venues you'd like to play in?
I've always wanted to go to Vietnam, so let's go there first and do a tour of coffee shops. Like any upcoming Scottish artist, I think playing in the Barrowlands in Glasgow would be something of an ambition. It's probably my favourite venue. It's a really nice size and the floor really reverberates with the bass and goes right through you. It's a really nice feeling and gets you in the mood to move.
If you could pick one track for our readers to listen to in order to get a taste of your music, what would you pick, and why?
Possibly my new track. Although I don't always write ballads, and the follow up we have planned is more upbeat. But 'We Are Everything' will certainly give you a flavour in terms of my sound. And again, I think it's the kind of song that can be played regardless of your mood at the time. It could be a happy or a low song.
What ambitions do you have for the band/your career?
Just to take it as far as it can go and see where that leads. The next goal is the next project. I don't like to look too far ahead. So long as I can make music and people can listen to it, I'm happy.
For more info visit: facebook.com/jacobandthestarryeyedshadows