A Hero's Death by Fontaines D.C. – Album Review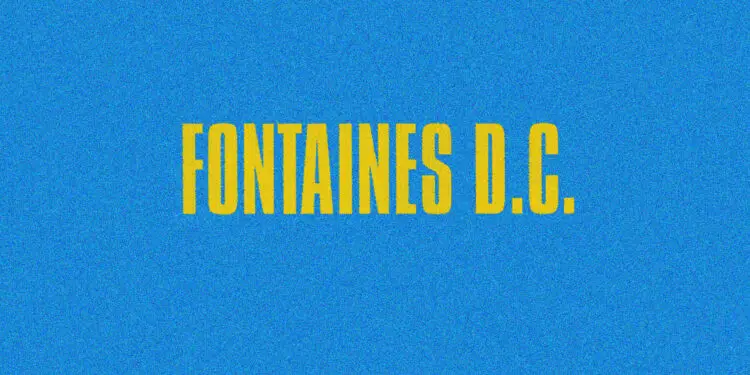 By Alex Hoggard
A Hero's Death is the second album from Irish post-punk band Fontaines D.C. following the critically acclaimed 2019 release Dogrel, which earnt the band a Mercury Prize nomination. The band's lead singer Grian Chatten has said that the latest album title is "an effort to balance sincerity and insincerity, but more broadly about the battle between happiness and depression." This theme can also be seen in the lyrics on display in A Hero's Death.
The album opens with 'I Don't Belong', which welcomes the listener in with warm guitar strumming, while lead singer Chatten displays his Dublin accent, repetitively stating: "I don't belong to anyone". Second track, 'Love Is The Main Thing' allows drummer Tom Coll to take centre stage with an intense performance, ably assisted by Conor Deegan's driving bassline while Chatten declares "Love is the main thing" in spoken-word fashion. 'Televised Mind' is an energetic rocker with Deegan again pushing the song on with a pulsating bassline.
"Pearls of wisdom"
'A Lucid Dream' is a clear highlight led on by a compelling guitar riff while Chatten roars through the lyrics, a song that is certain to be a hit at live performances. 'You Said' brings the pace down with the frontman subtly singing: "You said you been on the brink, so slow down" to a backdrop of intricate guitar licks. Another mid-album highlight is 'Oh Such a Spring', an excellent slow ballad where the singer yearns: "I wish I could go back to spring again".
Title track 'A Hero's Death' is a positive turn for the record, with Chatten again showing his penchant for repeating lines, continually stating: "Life ain't always empty". The frontman then dispenses various pearls of wisdom during the verses such as, "Tell your mother you love her, and go out of your way for others" over the frantic guitar playing of Carlos O'Connell and Conor Gurley.
"Spectacular"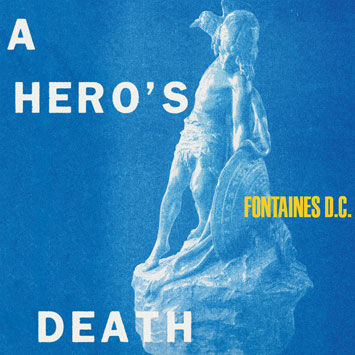 'I Was Not Born' is an upbeat, high-tempo display of defiance, "I was not born into this world, to do another man's bidding" during which Coll strikes the drums with vengeance. The pace is again brought down with the brooding 'Sunny'. Again, with repeated lyrics at the forefront of the song, "Where I was I can't tell". The band's love for repeating lyrics does not prove to be to the detriment of the songs, it serves to strike the point home and leave a lasting impression on the listener.
The album closes on a high note with the spectacular 'No'. Chatten delivers perhaps his best vocal performance with the poetic lines, "You're in love then you're not, You can lock yourself away, Just appreciate the grey".
After Dogrel proved such a popular first record, the pressure was on for the release of the "difficult second album". Fontaines D.C. pass the test with flying colours with A Hero's Death.
8/10