Tokyo Story (1953) – Film Review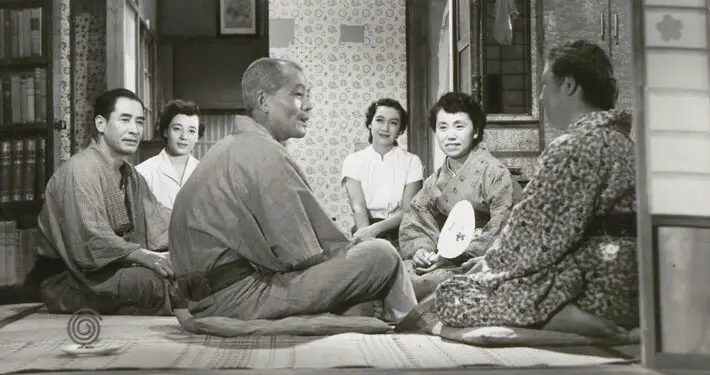 Director: Yasujirô Ozu
Cast: Chishû Ryû, Chieko Higashiyama, Setsuko Hara
Certificate: U
by Sarah Morgan
I'm always wary of films other critics declare to be 'the greatest of all time'. It's a big title to bestow, and few productions could possibly live up to expectations.
As a result, I was late to see Citizen Kane; I feared being disappointed. And yet when I saw it, I was blown away by the story and the technical expertise employed to bring it to the screen.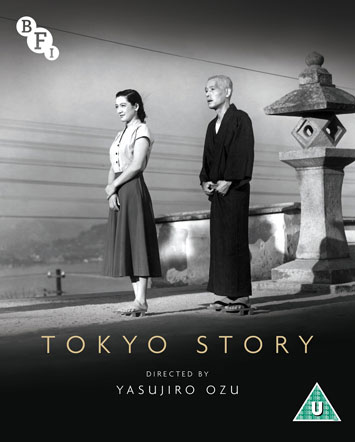 Despite this, I still felt a slight trepidation when the opportunity to review Japanese auteur Yasujirô Ozu's Tokyo Story came up.
Every 10 years, the BFI's Sight and Sound magazine publishes the results of a poll in which directors vote for the film they believe deserves to be declared the greatest of all time. In 2012, the last time it took place, Tokyo Story came top, dethroning Citizen Kane.
"Chance to live and breathe with the characters"
So, does it deserve that lofty title? In my opinion, no (in my opinion it lacks the necessary invention and originality for that), although I can see why directors would vote for it. Ozu was a master technician and storyteller and he invites us into the lives of the protagonists via this trademark fixed camera, which always seems to be peering in through an open doorway at what's happening inside. The pacing, unlike to so many of today's blockbusters, is slow; as a result we get a chance to live and breathe with the characters, and to get to really know them from their behaviour and words.
Ozu and regular co-writer Kogo Noda were inspired by the 1937 Leo McCarey movie Make Way for Tomorrow, which tells the story of an elderly couple forced to separate when they lose their home and none of their grown-up children are willing to take them in.
Tokyo Story follows a trip to the city made by Shukichi and Tomi Hirayama to visit two of their offspring. However, on their arrival, it's clear their son and daughter won't make room in their busy lives to see them, so pack them off to a hot springs resort that is completely unsuitable.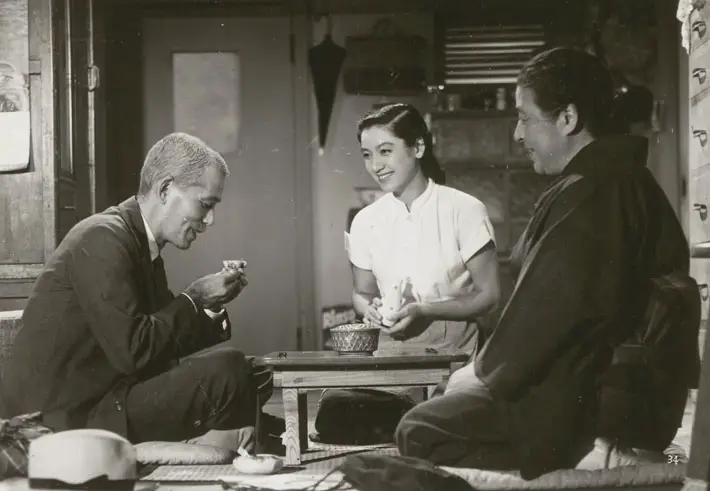 "Much to teach us"
The couple discover their grandsons are brats, and in fact, only the widow of a younger son, lost during the Second World War, shows them any kindness.
Later, the long journey home and its aftermath have a huge impact on the family, although it quickly becomes clear that it won't change some of its more ungrateful members for the better.
Beautifully shot and touchingly acted – the dignity of some of the characters and the lack of histrionics make them seem more real than performances in which actors chew the scenery while 'emoting'.
Tokyo Story may not, in my opinion, be the greatest movie ever made, but it has much to teach us, not only about film-making but about the human condition.
Special features:
Re-mastered in 4K with an uncompressed monaural soundtrack
An Introduction to Tokyo Story (2020, 26 mins): Asian-cinema expert Tony Rayns provides an introduction to Ozu's most acclaimed film
Brothers and Sisters of the Toda Family (1941, 105 mins): following the death of her husband, Mrs Toda realises she has been left with sizeable debts and an extended family reluctant to support her
Talking with Ozu (1993, 40 mins): a tribute to the legendary director featuring filmmakers Lindsay Anderson, Claire Denis, Hou Hsiao-hsien, Aki Kaurismäki, Stanley Kwan, Paul Schrader and Wim Wenders
Furnival and Son (1948, 19 mins): recounts the difficult choice a recently demobbed serviceman has to make between an unexpected job offer elsewhere, and resuming his pre-war position as his father's right-hand man in their small cutlery firm, Furnival and Son Image gallery
Tokyo Story is released on Blu-ray by BFI, £19.99