Sink the Bismarck! (1960) – Film Review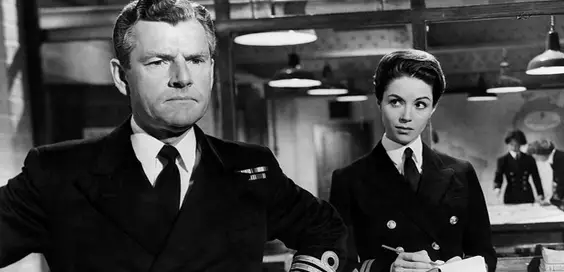 Director: Lewis Gilbert
Cast: Kenneth More, Dana Wynter, 
Certificate: U
by Sarah Morgan
They don't make them like Kenneth More these days. He was a solid presence in British films throughout the 1950s and 1960s, a chirpy chappie, dependable and likeable. You knew what you were getting with Kenny – somebody with style, panache and a cheeky smile.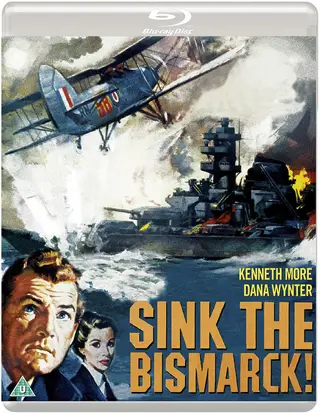 In 1960's Sink the Bismarck!, however, he ditches that cheekiness, adopting a more stolid style; there's plenty of stiff upper lip on view as well, but anybody who's ever seen his performance as amputee pilot Douglas Bader in Reach for the Sky will have witnessed that before.
Reach for the Sky was directed by Lewis Gilbert, as was Sink the Bismarck!. The latter isn't quite as impressive as the former, but there is plenty to applaud nevertheless.
"Taut and gripping"
More plays Jonathan Shepherd, the newly appointed Director of Operations at the admiralty. His first major task involves finding a way to put a stop to the German battleship the Bismarck's efforts to wipe out the British Navy.
What follows is a taut and gripping take based on a true story and written by the great novelist CS Forrester.
Tense scenes at the admiralty are interspersed with footage of various captains attempting to carry out their dangerous mission, as well as action from the Bismarck; one of the few bum notes takes place on the German ship, led by a stereotypical ambitious Nazi, who apparently bears little or no resemblance to his real-life counterpart.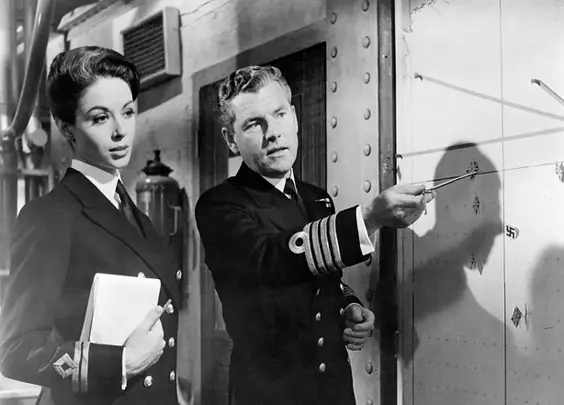 "Fantastic character actors"
More's character starts out as a cold fish, but as the heat of the battle rages, he begins to thaw, and we see more of his gentle side when his son goes missing in action; there's even a hint of a possible romantic future with a Wren officer.
More is the centre of the entire tale, but he's supported by some fantastic character actors, the kind who spent the majority of their careers in similar roles, including Hammer Films regular Michael Ripper, Sam Kydd, Michael Hordern and Maurice Denham; in fact, pretty much every role is played by a familiar face, actors you will recognise even if you can't name them.
One of them is Esmond Knight; he plays the captain of HMS Prince of Wales. During the Second World War, Knight was injured during a battle with the Bismarck while serving aboard the vessel.
The disc has just one special feature, a 34-minute talk by Sheffield University lecturer Sheldon Hall, who offers a revealing insight into the film's production.
7/10
'Sink the Bismarck!' is released on Blu-ray by Eureka!, £17.99