The Thoughts of Chairman Alf – DVD Review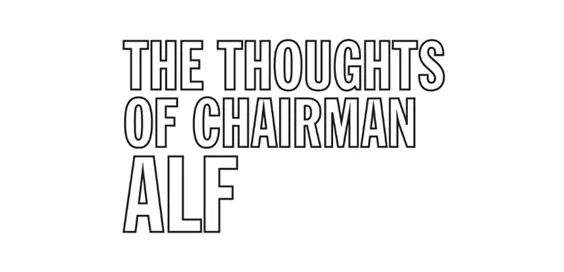 By Sarah Morgan
Strong characters sometimes take on a life of their own, and that seems to have been the case with Alfred Edward Garnett, the eastender created by Johnny Speight in the 1960s.
Commonly known as Alf and played on and off for more than 30 years by Warren Mitchell, he was designed to be a figure of ridicule, a bigot whose thoughts and beliefs were out of step with the world. Sadly, in that respect, he was a failure – few fans picked up on the satirical elements of his opinions, believing instead that he was the voice of the common man.
"Rather odd"
The sitcom at which Garnett was the centre, Till Death Do Us Part, was a huge hit for a decade from 1965. Despite claiming to despise the character's right-wing leanings, Mitchell returned to play him many times, including on the big screen and also the TV spin-off In Sickness and In Health; his last project came in 1998's The Thoughts of Chairman Alf, made the year that Speight died – Garnett was then laid to rest too.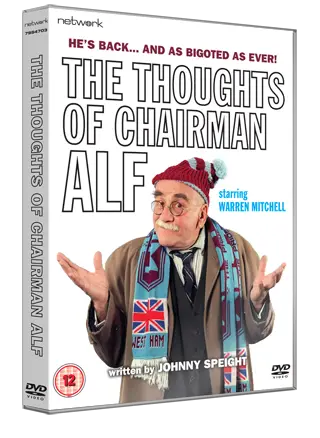 The programme itself is rather odd. It's not a sitcom, as Garnett's previous outings had been, but instead a diatribe on various subjects. It was filmed in front of a live studio audience who had been encouraged to participate in the proceedings by shouting out questions – possibly staged to give it a more realistic edge.
"Handful of amusing moments"
What becomes clear is that some of those looking on aren't aware of Warren Mitchell as a person. Instead, he IS Alf Garnett, or at least, Garnett is a real person. That's particularly true of some of the older members of the audience who appear to think that Garnett is a former neighbour, somebody who shared the same youthful experiences.
There are a handful of amusing moments, but that's all. For the most part, it's slightly cringeworthy, at best a curiosity piece.
Those who remember watching Speight's most famous creation back in the 1960s may enjoy it, but you can't imagine the programme would win him any new fans.
3/10
'The Thoughts of Chairman Alf' is released on DVD by Network, £9.75