Midnight (2021) – Film Review
Director: Kwon Oh-seung
Cast: Wi Ha-jun, Jin Ki-joo, Gil Hae-yeon.
Certificate: 15
By Roger Crow
Writer/director Kwon Oh-seung's Midnight is a mostly fascinating piece of work. Exploiting the well-worn premise of a senses-deprived heroine, like Wait Until Dark, it sees a deaf young woman and her deaf mother terrorised by scheming psychopath Do-Sik (Squid Game's Wi Ha-jun).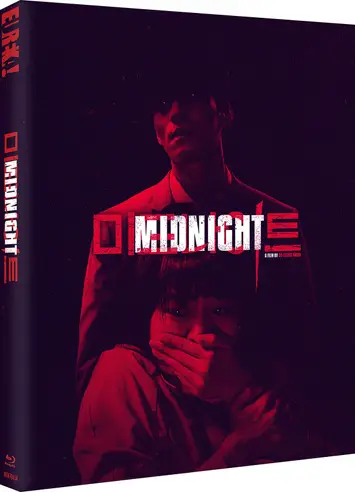 Photogenic call centre heroine Kim Kyung-mi (Jin Ki-joo) and her mum (Gil Hae-yeon) spend most of the film caught in a cat-and-mouse game with the bad guy, running here, dashing there, and often hindered by their hearing impairment, which of course is the hook.
"Beautifully lit"
However, a sound bar (as in a gadget that depicts sound as red and green lights) is a handy tool in the heroines' fight against the forces of evil.
With the aid of sign language, mother and daughter communicate in a tense office scene, while the bad guy eventually gets wise to their unease. Strangely for large chunks of the movie, there's nobody else on the streets, which is usually the case in DC superhero movies or episodes of Captain Scarlet.
It's a beautifully lit movie and looks terrific in HD. The villain's van with its sinister purple lighting is mesmerising.
A possible tribute to The Shining involving the trapped heroine and psycho antagonist hacking his way through a door with an axe is well crafted. For the most part it's a compelling watch.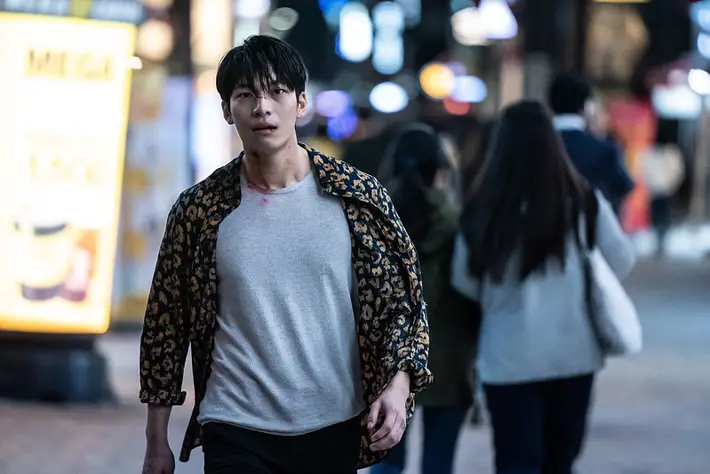 "Universality"
Alas, it's a good 10 minutes too long; there are too many scenes of narrow escapes and it needed trimming to make a punchier finale.
There's bound to be a US remake in the pipeline, as it has that universality which works in any country. If so, I'll be fascinated to see if that ending works any better.
As a side note, if you want to see a terrific namesake thriller which tackles the subject of speech, communication and a sense of growing dread, track down one of David Tennant's best Doctor Who episodes.
SPECIAL EDITION BLU-RAY:
• Limited Edition silver laminate O Card slipcase (First Print Run of 2000 Copies only) featuring new artwork by Grégory Sacré (Gokaiju)
• 1080p presentation on Blu-ray
• Optional English subtitles
• Brand new audio commentary by film historian Kat Ellinger
• Brand new video essay on the history of Korean horror cinema by critic Travis Crawford
Midnight is released on Blu-ray by Eureka, £19.99