I Am Zlatan (2021) – Film Review
Director: Jens Sjögren.
Cast: Granit Rushíti, Dominic Andersson Bajraktati, Cedomir Glisovic
Certificate: 15
Biopics have been a bit of a thing for the last few years, with many music and sport productions that have been released to much critical acclaim. The newest film on the block is I Am Zlatan, the movie based on the life of Swedish footballer Zlatan Ibrahimovic.
Ibrahimovich the player makes people go 'wow!'. Zlatan the character tends to do the same. But the I am Zlatan film doesn't. Here's a biopic that does not do its central character justice.
"Football being a sideline"
The story begins with a teenage Zlatan being thrown off the Ajax training pitch after a clash with youth-team coach Ronald Koeman. Koeman wants the players to stop what they're doing and quickly gather round him for a chat, but Zlatan takes his time to approach his coach, at his own, slow pace. It's a scene that sets the tone for the rest of the picture.
We're taken back to Zlatan's childhood, and his application at school and in his studies. The young Ibrahimovic is a kid full of cheek, attitude and back-chat. He also mis-behaves in school and with his friends. And although good with a football at his feet, he's not a likeable child.
And it's his unlikability and rogue attitude that I Am Zlatan focuses on throughout the film, with his talent for football a sideline. That really disappointed me.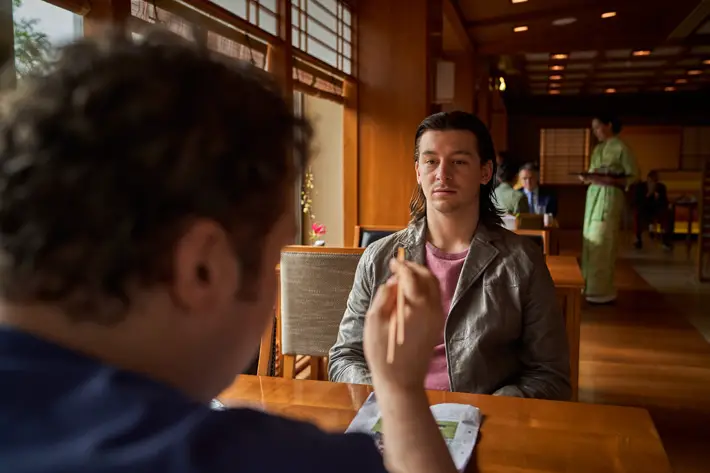 "Cliché"
There are times where you see a young or a teenage Zlatan Ibrahimovic doing something wonderful on the pitch, and you think we're going to have a shift change in the story where this brilliance and genius becomes the subject.  But it's a hope that's shortlived. We quickly find ourselves back to seeing him steal a bike, or headbutt a team mate.
I'd have thought I Am Zlatan would have been a flick targeted at people like me. Football fans. I'd have hoped the writers would have created it with the the knowledge that a football supporter knows what a great player Zlatan Ibrahivomich is. And that those same people who fancy taking a look at the film would be looking for that. Of course, with all the controversy too, but only as a generous side-serving.
We don't get it played to us in that way though, and I'd struggle to see many people being impressed with the mainly dubbed film. I also can't see a non-sports fan being too interested in a film about Zlatan Ibrahimovic either.
I think that's a shame, as Granit Rushíti plays the 17 year old Zlatan so well. He resembles him nicely, and also brings the swagger and arrogance in to the role perfectly.
I don't know if it's a cliché to want the story of a brilliant sports person to focus on the sport. If it is, so be it. But don't try too hard to go against the grain. There's a blow-away story to be told about Zlatan Ibrahimovic on the big screen somewhere. Unfortunatley, this isn't it.
Signature Entertainment presents I Am Zlatan in Cinemas now, on Digital Platforms 20th June & DVD 27th June