Songwriter, producer and session guitarist…
What's the title of your latest release, and what does it mean to you?
Friends & Family Vol. 2 is my third album, so named as all tracks are dedicated to either friends or family members, past or present. Of course the album is very personal and although only one song has lyrics, all tracks were written with very special people in mind. It is very eclectic and I wrote each track to suit the individual or individuals to whom they were dedicated. My previous album, as you can probably guess, was Friends & Family which similarly dedicated tracks. I couldn't fit all the people I wanted to write music for, hence Vol. 2! I am very pleased with my third album and believe it to be my best creation. Whereas my first, Skidderslectric, was all electric guitar rock/jazz and my second all acoustic, my latest album is a combination of the two which freed me up considerably when writing the music.
What was the hardest part about putting this release together, and why?
I found recording this album the easiest of my three. The pandemic helped time wise and during these last twelve months and whilst we are waiting for a new house to move into, time was plentiful. I also found the inspiration to write quite easy based upon the people I was writing the tracks for. So in reality, with no one else to depend upon, there were no difficulties with this album.
Who produced the release – what did they bring to it?
I wrote, recorded and produced my album. The Mastering was undertaken by Paul Hogg, aka The Ox who is an unbelievable engineer in addition to fabulous musician. It is great collaborating and playing with other musicians, but for your own music, producing as well as recording, gives you full authority over the end results. Sometimes you miss feedback, but this can be overcome with draft versions, sent to people you trust. I do some session work for various people and when I can see the guitar tracks would be better done one way, but it is requested another, it can be frustrating. So producing myself allows me full creativity and independence.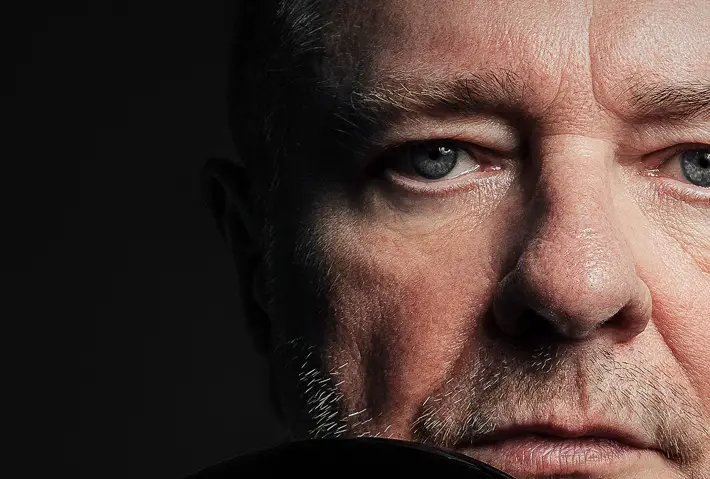 What do you want the listener to take away from listening to your music?
I'd like people to want to relisten to my music. If people listen through once only, then I have failed. If they relisten and hear further intricacies and nuances within my recordings, that I have deliberately included, then that makes me happy. If the quality of production and guitar sounds are appreciated, that is also rewarding. I'm not too immodest to enjoy compliments, if they are sincere and qualified.
How does a track normally come together? Can you tell us something about the process?
Great question! Normally, but not always, I have a theme or topic in mind for a track. Then I will think through and come up with an appropriate genre for the track. I'll then devise some ideas 'in my head' before getting out my guitar or keyboard to create a draft arrangement. I might record the guitar on my iPhone or just experiment with the arrangement further. When ready to go, I'll start a Project in Logic Pro – the DAW (Digital Audio Workstation) I use. First will be the key and speed (bpm). I'll then create a track with a rough rhythm beat to follow. Further tracks follow until a first draft is completed. I'll then create a new version and continue until I am 100% happy with the result. This normally means I have created around 10-15 versions. The final version then goes over to Paul Hogg for Mastering.
What band/artists have influenced you the most since you started this project, and why?
Many. I have a catholic taste in music and in my head, a great big melting pot (I have a big head) of all kinds of music that I love. Looking at my inspirations and influencers, the track 'Ronnie Two Sheds' was The Shadows, although I didn't intend it to be pure Shadows! Other artists that have influenced me and is part of my melting pot, are: the Beatles – the best pop group that ever was for sure. In later years, I loved CCR, Led Zeppelin, TYA, Black Sabbath, Hendrix, Santana, Rory Gallagher and so on. These days, I love KT Tunstall, Ella Fitzgerald, John Mayer and throughout, Clapton. 'Tom's Bossa' definitely has traces of Carlos Santana. The bottom line is, the music I love the sound of, I record in my own way to something I am satisfied with, whether I know it or not!
What countries would you like to tour? Are there any standout venues you'd like to play in?
The venue I always wanted to play, as a huge Beatles fan, was the Cavern in Liverpool and I was fortunate to have played there 3 times. The second time, a week later on the TV, Paul McCartney and Dave Gilmour were playing on the same stage as I had! This was all a great honour. I've also played the O2 Forum in Kentish Town which was a great experience. Abroad, I guess I'd like to play in Nashville, Tennessee, but not sure how my music would go down there! My ultimate however, would be either playing the Royal Albert Hall or playing on the Jools Holland Show – not countries – but aspirations.
If you could pick one track for our readers to listen to in order to get a taste of your music, what would you pick, and why?
My latest single, 'Aunty Bulgaria', is a rock instrumental I was very pleased with. However, it's not typical of all my tracks. On Friends & Family Vol. 2 there are: three rock instrumentals; one C&W song; one reggae; one Celtic; and the rest middle of the road instrumentals. It is very difficult to put a label on my album, but Nick Sadler of the Label Machine said it could even be labelled under Chill as it sits well for most situations.
What ambitions do you have for the band/your career?
My next album I plan for three years time, as I have other projects in mind in the shorter term. I also do not want to pressure myself into producing a new album quickly at the cost of quality. Feckem Hall will be released in 2025. In the meantime, I will be doing more session guitar work and hope to collaborate to play more live music. I've missed playing during the pandemic and feel the time is right to get back on the road.
Finally, as you leave the stage, what are your parting words?
Thanks for the opportunity of speaking with On: Magazine! I'd really appreciate you giving my music a chance, especially if you have a broad musical taste. It's on all streaming platforms – just search me, 'Skidders', under Artists. And if you'd like to follow me on social media or contact me via my website, I would be delighted to hear from you.
For more info visit: skiddersmusic.com