Herd (2023) – Film Review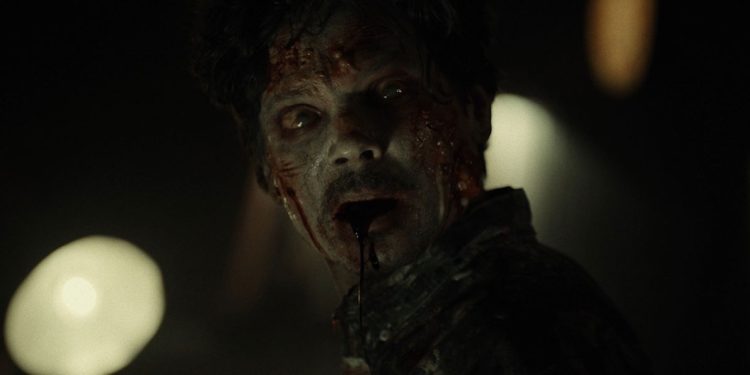 Director: Steven Pierce
Cast: Ellen Adair, Mitzi Akaha, Jeremy Holm
Certificate: 15
By Sarah Morgan
Have you 'Herd'? There's a new zombie movie on the block.
Yes, we know they're ten a penny these days – every fledgling horror director seems to make one, possibly because great results can be gained on a relatively small budget – but every so often, one comes along that makes genre fans sit up and take notice.
Herd, the first feature-length project from writer-director Steven Pierce (his previous efforts have mostly been shorts or music videos), is one such movie. I mean, let's not get carried away here, it's not so groundbreaking that it's going to redefine how we see zombies for decades to come, but it's a tense and effective tale that went down well at this year's FrightFest.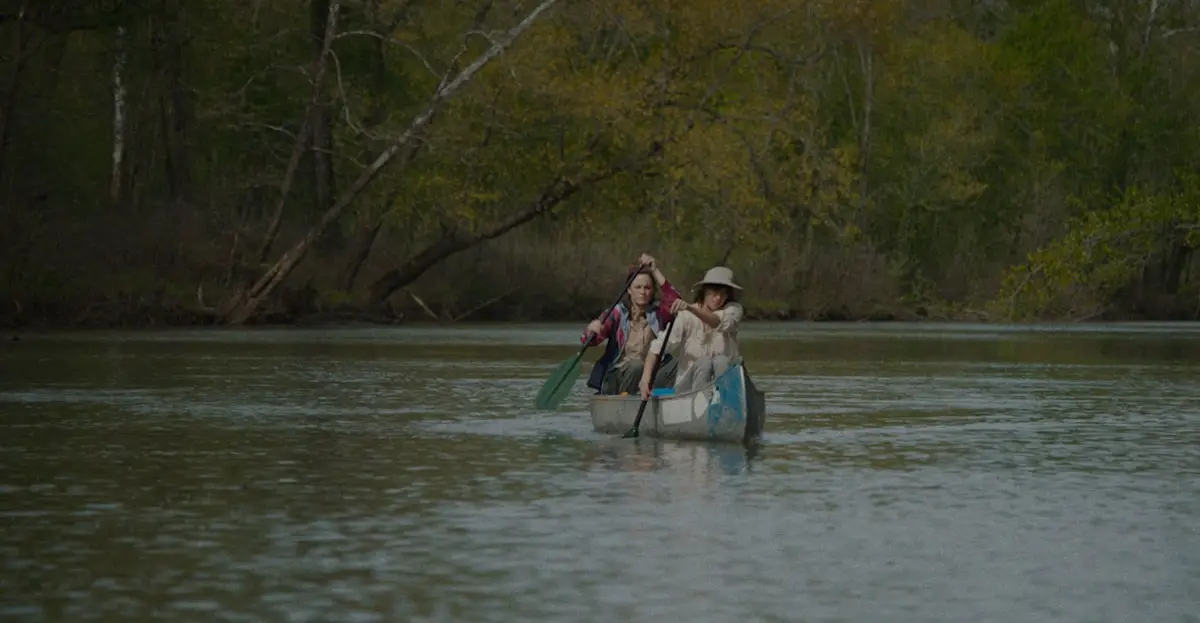 "Seek help"
At the centre of the story is Jamie (Ellen Adair) who, in a desperate attempt to save her marriage to wife Alex (Mitzi Akaha), goes on a make-or-break canoeing trip close to where she grew up in Missouri. Her father still lives in the area, but they've been estranged for years, so it seems unlikely there'll be a family reunion.
However, when an accident leaves Alex with a broken leg, Jamie is forced to seek help. It comes from someone she knew as a child who offers the pair shelter and rudimentary medical assistance – there's been some kind of virus outbreak in the region that's turned many of the locals into lumbering zombies, so a trip to the hospital is out of the question. But what nobody realises is that Alex has been scratched by one of the carriers…
Soon, panic sweeps through the community, and although their personal situation continues to bubble under the surface, the married couple soon find themselves caught up in a much bigger problem – one of plain survival against the odds.
"Anything could happen"
The plot might not sound all that different to other entries in the genre, but there's something about the rural setting (reminiscent of The Texas Chain Saw Massacre), the domestic nature at the heart of the tale and the atmosphere generated by Pierce's direction that give it an edge.
Having a cast that's largely unknown (at least to me) also helps. It's usually fairly easy to work out who's going to live and die based on their familiarity, but here, you get the feeling anything could happen to anybody at any moment. Even its nominal star, Corbin Bernsen, is largely unrecognisable.
So, if you're a horror fan looking for something to get your teeth into without having your braincells stretched too far, this could well float your boat.
Herd is on DVD and digital from October 23, 2023