Atomic Blonde (2017) – Film Review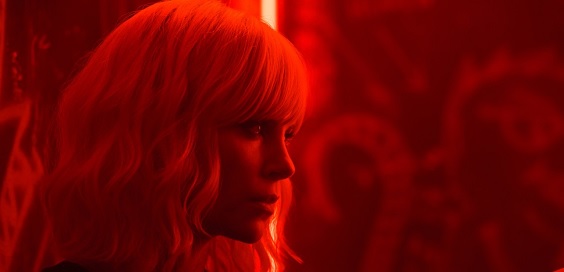 Director: David Leitch
Starring: Charlize Theron, James McAvoy, Sofia Boutella
Certificate: 15
by Roger Crow
If I had a dream list of actors for an action thriller then Charlize Theron, James McAvoy and Sofia Boutella, with support from John Goodman and Toby Jones would be pretty perfect. Add to that a pulse-pounding soundtrack of 1980s tracks from Nena and New Order, and I'd be a pretty happy moviegoer. Oh, and a full-on fight scene as good as those in the Daredevil TV series or Bourne movies would help.
So thankfully Atomic Blonde ticks all those boxes and more.
Theron is mesmerising as Lorraine Broughton, the British agent who tells most of her story from an interrogation room where operatives Goodman and Jones are trying to glean vital information from her. It helps that she provides vital exposition in a movie with a plot denser than a John Le Carre thriller.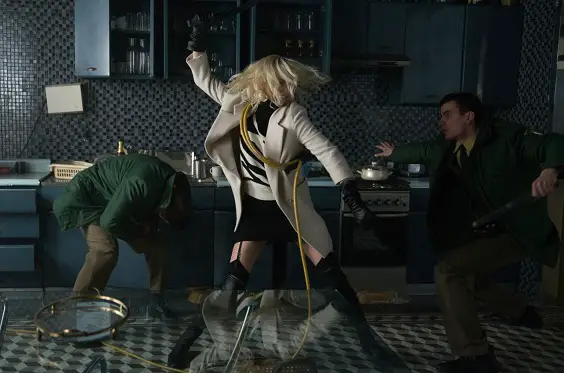 "Magnetic"
McAvoy chews every scene he's in as David Percival, the fixer who creates sparks with the blonde protagonist, while we lurch from one rock-driven scene to the next.
Theron's vodka-swilling, chain-smoking killer is more than just a kick-ass heroine with looks to die for. She sustains the attention throughout, so even when the overly complex story threatens to lose the viewer, she ensures I'm still hooked. (Broughton is an undercover MI6 agent sent to Berlin during the Cold War to investigate the murder of a fellow spy and find a missing list of double agents).
Following her fine turn in Tom Cruise's lacklustre The Mummy, Sofia Boutella proves magnetic as Delphine Lasalle, the agent in over her head. A plot development half way through creates the sort of emotional heat the movie needs to give Broughton more depth than just a glacial killer. Unlike a film like Ironclad which will happily revel in gore and violence but create love scenes akin to a daytime TV movie, this has the courage of its own convictions. Broughton is not the sort of heroine to go all coy when she falls for someone.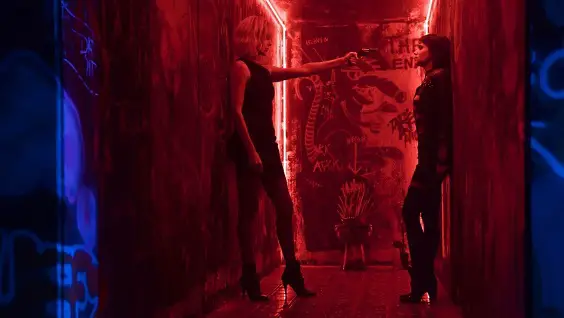 "Escapism"
And when those fight scenes arrive, they are something to behold.
An apparent one-take shot with Theron and the ever brilliant Eddie Marsan is easily the best action scene of the year. Like Valerian and the City of a Thousand Planets which I see a day later, the overly complex plot is the weakest element.
It looks terrific, sounds great and is an almost perfect slice of escapism. There's a few too many twists and turns, and the inclusion of 'London Calling' (one of the most over used tracks for any UK-themed thriller) gets my back up, but Lorraine Broughton instantly joins the ranks of Ellen Ripley, and Sarah Connor as an iconic action heroine. Fingers crossed she gets a well deserved sequel.
8/10