Glass (2019) – Film Review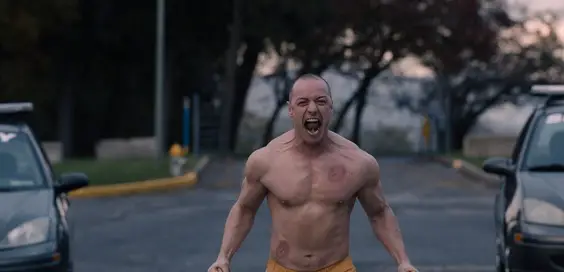 Director: M Night Shyamalan
Cast: James McAvoy, Bruce Willis, Samuel L Jackson
Certificate: 15
by Roger Crow / @RogerCrow
In 2000, fresh from the success of The Sixth Sense, M Night Shyamalan made Unbreakable, a brilliant spin on the fantasy genre which asked "What if superheroes were real and just didn't know it?" It seemed like the first act of any superhero movie – the teaser for something bigger, like the first X-Men movie. It was begging for a sequel, but MNS seemed in no hurry.
So while he went off and made impressive offerings like Signs and The Village, fans wondered if they'd ever see an Unbreakable follow-up. Then, after what seemed like an age, along came Split, a brilliant psychological thriller which gave James McAvoy the role, or rather roles, of a lifetime. His turns as Crumb, a killer with multiple personalities, helped turn Split into a low budget blockbuster, and in the last few minutes it bridged the gap between MNS's beloved 2000 movie and something bigger.
"Hefty action scenes"
So now we have Glass, what should be the final chapter in a trilogy, and for the most part it's a compelling mix of smart writing, some hefty action scenes and compelling drama.
Like all great superhero epics, the more it's grounded in reality, the more believable the fantasy is, and as 'Superman in a raincoat' David Dunn is locked up in a medical facility with the eponymous villain and schizophrenic Crumb, the scene is set for much analysis. It's like watching a superhero movie in which the characters' motives are assessed by a psychologist in a DVD commentary.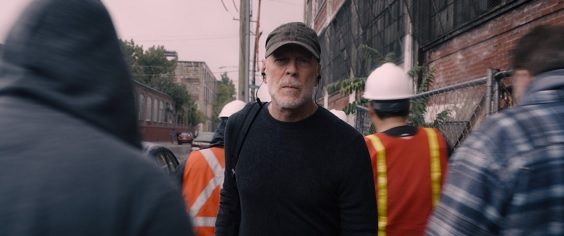 "Impressive"
As before, McAvoy is phenomenal, jumping between multiple roles, and occasionally terrifying as the murderous head of his psychotic ensemble, The Horde. The Beast is once more an impressive creation, all growling malevolence and straining muscles. It's hard to know whether it's CG McAvoy, his face imposed onto a bodybuilder, or the real thing.
Meanwhile, Samuel L Jackson is as terrific as ever as the titular villain, a mostly trancelike character with brittle bones confined to a wheelchair. And after years of humdrum movies, Bruce Willis slots straight back into his role as Dunn, the gifted security expert who catches bad guys by getting vital psychic clues while having a fear of water.
The smart thing about Glass is it alludes to yet another showdown in a hi-tech skyscraper that seems plucked from any generic superhero offering, but doesn't quite go down that path.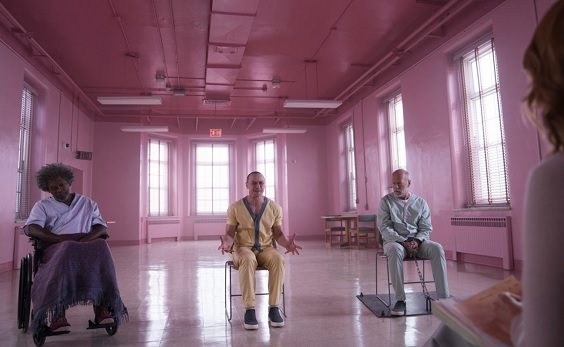 "Mesmerising"
If there's a fault it's the third act which goes on a little too long, and a pay-off which seems slightly underwhelming, like MNS didn't know how to end his movie. (We could have done without his cringeworthy cameo in Dunn's shop – it goes on too long, though is thankfully not as damaging as Lady in the Water).
It's great to see Unbreakable's young star Spencer Treat Clark after all these years returning as son of Dunn, while Anya Taylor-Joy's Casey is as mesmerising here as she was in Split.
So it's not quite a runaway success but certainly light years ahead of MNS's After Earth, or The Happening. And seen in a marathon viewing with Unbreakable and Split, it should leave many a genre fan satisfied.
8/10