Family – Life, Death and Football: A Year on the Frontline by Michael Calvin – Review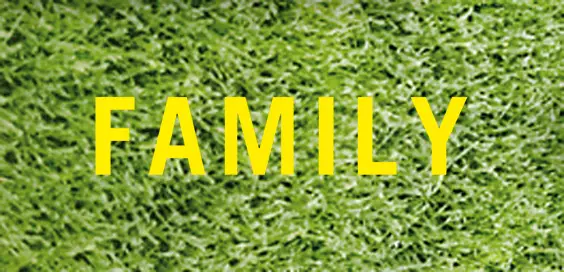 By Karl Hornsey
This updated version of Michael Calvin's intimate account of Millwall's promotion-winning 2009/10 season continues the author's outstanding body of recent work getting under the skin of the so-called Beautiful Game. Having read most of Calvin's books, including The Nowhere Men, Living on the Volcano and No Hunger in Paradise, I was intrigued to read this blow-by-blow tale of what it means to those playing, managing and supporting Millwall, who, let's face it, have endured more than their fair share of bad publicity stretching back long before Calvin went behind the scenes at the club.
Calvin is at pains to confront that PR image head on rather than dodging the issues, but also telling it how it really is; of how Millwall have progressed from the 'no-one likes us, we don't care' mentality, to one that is now regularly praised for its work in the community and as a genuinely progressive family club. This is an honest account, as Calvin takes his place pretty much everywhere at Millwall – in the dressing room, on the team bus, in the dugout – giving him a unique starting point to tell the story of a season. That the season just happened to end in a dramatic play-off victory makes this even more interesting, and seemed a fitting way to conclude.
"Required reading"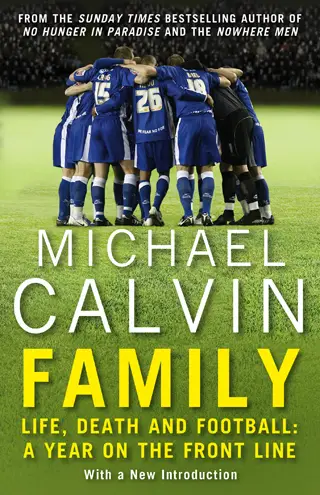 As well as being a fan of Calvin's work, I also had another, much more personal interest in this book. At the start of the 2007/08 season, ending just over a year before Calvin's account begins, a fellow football-loving friend and I set out on our FA Cup Road to Wembley quest. It's been done many times of course, but we started at the nearest amateur club to where we live and followed the winner of each match, through round after round until we got all the way to Wembley (well, twice to Wembley thanks to the FA's ludicrous decision to stage the semi-finals there as well). But I digress.
Along the way, Millwall appeared on our radar and, of course, we had the same reservations and stereotypes in mind at the prospect of a long trip down south to the New Den on a wet and windy Tuesday night in November. In all honesty, those reservations proved to be ridiculously wide of the mark, and all at the club treated us fantastically well.
We were given free tickets both times that we went there, invited into the press room pre-match, and even had the pleasure of attending the post-match press conferences of then-manager Kenny Jackett and Bournemouth's Kevin Bond. To that end, it was particularly pleasing that Lucy Pepper is credited by Calvin in his acknowledgements at the end of this book, as she played a major part in welcoming us.
"Fantastic access"
Knowing that the community work has developed since then, and reading Calvin's 'Family' therefore was a great pleasure, and reaffirmed the opinions I had taken away from club. There can be no greater testament to the drawing power of the place, that Calvin has since changed his allegiance from Watford to Millwall, and continues to extol the virtues of both them and the aforementioned Jackett, who gave him such fantastic access during even the most stressful of times.
Whomever your club, whatever your interest in football, this should be required reading, but then again I could say that about all of Calvin's books, as he continues to carve out a niche writing about what's left of football at the grass roots and the issues that still matter to communities up and down the country.
'Family – Life, Death and Football: A Year on the Front Line' by Michael Calvin is published by Arrow, £8.99 paperback