Wife After Wife by Olivia Hayfield – Review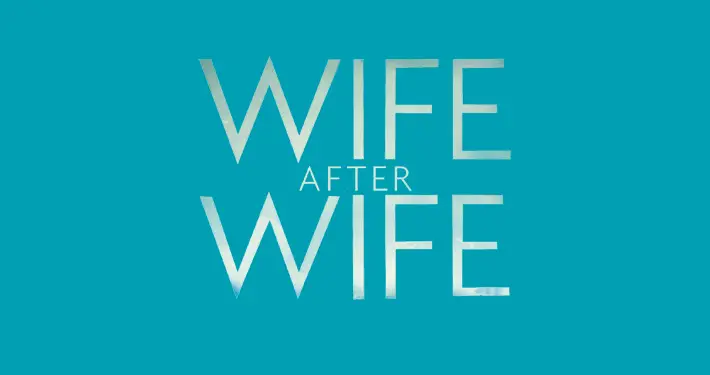 By Emma Stamp
Wife after Wife is the latest novel by Olivia Hayfield, the pseudonym of British author Sue Copsey. It is a modern retelling of the story surrounding Henry VIII and his six wives, although rather than being the King of England the Henry in this book is a Harry Rose, a media mogul who is the "king" of his field.
We may all remember the rhyme from school: divorced, beheaded, died, divorced, beheaded, survived but what would those marriages have been like if Henry VIII had somehow been reincarnated in modern times? He couldn't simply banish someone to the Tower of London anymore, let alone behead someone! Or could he?…
The book is set over four decades from the mid-1980s to 2018 and brings Henry VIII up to date with the #metoo movement. Harry Rose is the head of Rose Corporation, number 18 on the Forbes rich list. He is a well-connected, rich, charismatic, and very powerful man.
The novel is told from several points of view and it is both captivating and incredibly entertaining – in fact, to use a well-worn phrase, I could not put it down. The narrative is full of drama and has all the essential parts of the historical version, with plenty of womanising, serial cheating, betrayal, secrets and lies, death and glamour.
"Opportunity to redeem himself"
It is clear that the book is well researched and that a lot of thought has gone into how to entwine historical context into a modern day setting, for example both Henry and Harry are obsessed with having a male heir to take over their kingdom. I liked the list of characters at the beginning and end of the book detailing whose character they represented in the past.
The characters are well portrayed, although the focus of the book is clearly on Harry. The author is clever in the way that Harry must react to real world events during the book such as the financial crisis of 2008 and make important decisions, much like (although not to the same extent) Henry VIII. This weaving of fact and fiction makes for an enjoyable read, even across all 430 pages.
Olivia Hayfield gives Harry the opportunity to redeem himself, the chance to become a fair businessman, a caring father who values and loves all his children regardless of gender and welcomes the #metoo movement. Whether he takes it or not, you will need to read the book to find out.
So, a fresh spin on the Tudor history we all learnt at school and a delicious read for anyone looking to sink their teeth into a juicy story about love, lust and betrayal. I can heartily recommend Wife After Wife to anyone who is a fan of a good love story or historical romantic fiction.
'Wife After Wife' by Olivia Hayfield is published by Little, Brown, £7.99 paperback